Just like every month has a birthstone, it also has a flower (sometimes two) associated with it! And like birthstones, each month's birth flower comes with its own unique significance. It seems only natural that we honor the last full month of summer with two incredibly vibrant flowers — the gladiolus and the poppy.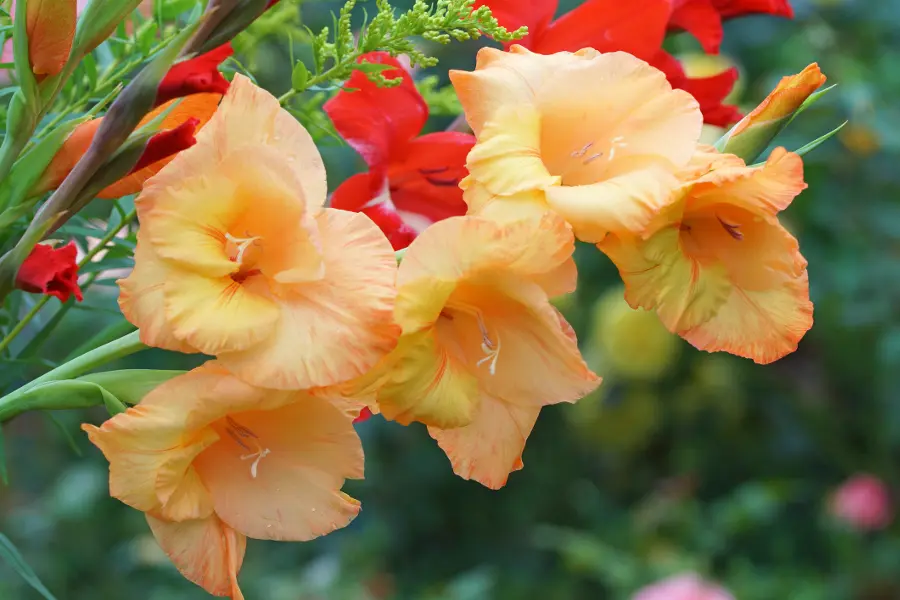 This August, add a personal touch to a friend's birthday flowers or special flower arrangement by incorporating these summer flowers into their gift.
Gladiolus
Gladioli are an incredibly popular outdoor plant. Standing at an impressive four feet tall, gladioli were commonly placed in the back of flower beds to add height and texture. But while these flowers may have lived most of their life in the background, they're anything but ordinary. Their blooms range in height, thickness, and color, making them incredibly diverse.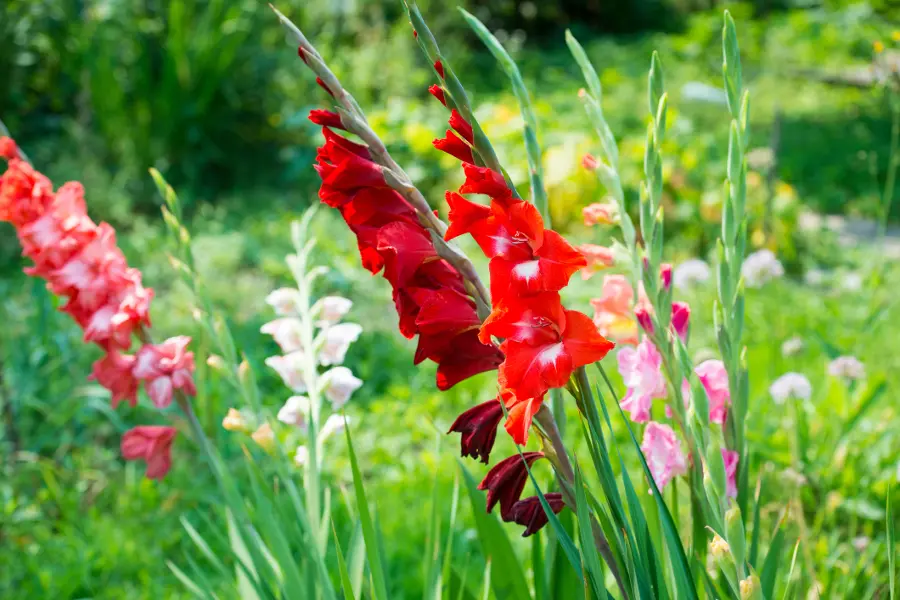 History
Gladioli didn't make their way over to Europe and the United States until the mid-1700s. Prior to that, they remained exclusively in Africa and Asia. But in just a few years, gladioli went from a relatively unknown flower to one that was in high-demand. By the early 1800s, more than 200 varieties of gladioli existed. Today, there are roughly 260 species and dozens of colors of gladioli.
Meaning and Symbols
Because of its long, thin shape, the gladiolus quickly became known as the "sword lily." From there, the gladiolus quickly got a reputation as a strong, bold flower. In addition to honor and resilience, gladiolus flowers also symbolize:
Strength and character
Faithfulness and integrity
Deep love and admiration
Persistence and ambition
Poppy
Poppies are a short-lived, perennial that range in size from a few inches to nearly four feet tall. These red flowers may be tiny, but poppies are an incredibly symbolic flower, making their way into poems, movies, novels, and mythology.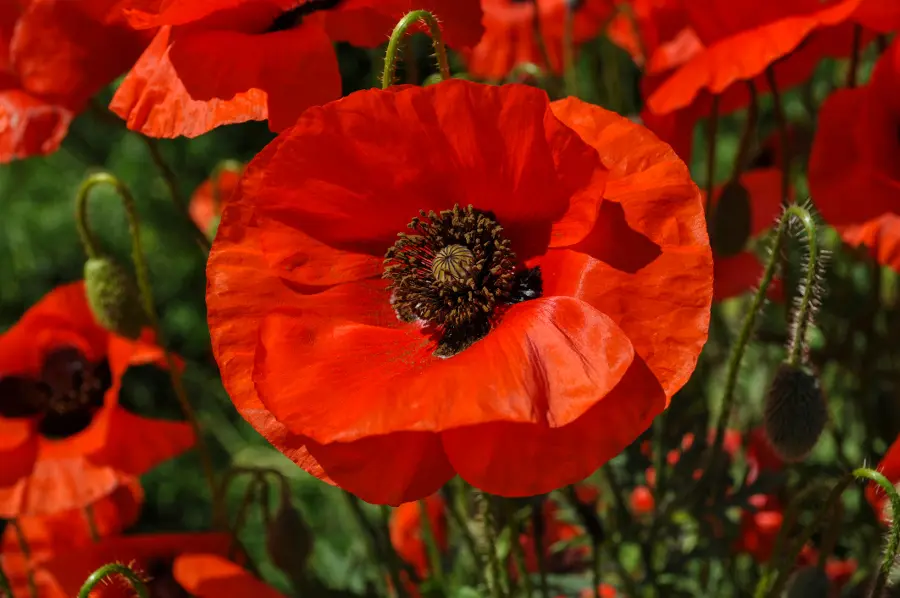 History
In ancient times, the Sumerians believed the poppy to be the "flower of joy." After the flower made its way to the Greeks, it quickly became a popular religious symbol, with wreaths of poppies adorning statues of gods. Today, poppies have come to signify those lost to war, specifically World War I. The poppy is also the emblem of Remembrance Day — a day honoring those who lost their lives in the armed forces.
Meaning and Symbols
It was in 1915 that a field of poppies inspired Lieutenant Colonel John McCrae to write his now famous poem, "In Flanders Fields." After World War I, the poppy became a universal symbol of remembrance and sacrifice. It also symbolizes:
Hope
Peace
Beauty and success