Each February 14, Americans send more than 200 million flowers to loved ones. Around December 25, Americans spend nearly 1 billion dollars on flowers — but this probably isn't coming as much of a surprise to you.
Holidays like Valentine's Day and Christmas are some of the most popular days to send and receive flowers. But what about a day like, say, June 11, or November 14? No, they're not holidays or special observances (though we can't guarantee it's not your birthday or anniversary), but that doesn't mean you shouldn't still be sending flowers to the ones you love.
Sending flowers "just because" is a simple way to show someone you love them, were thinking about them, or just want to put a smile on their face. This year, send flowers to someone because…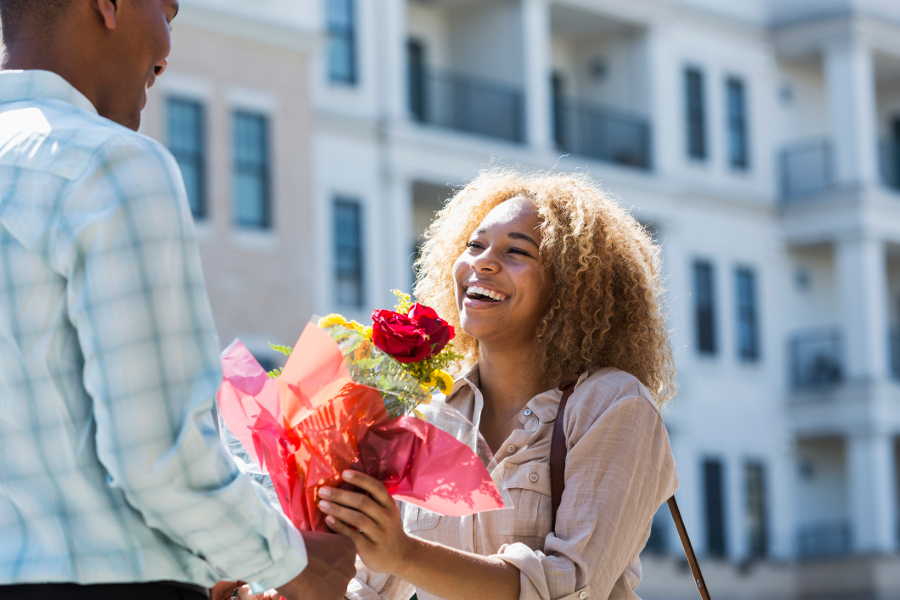 They had a bad day.
Friends said it best — "When it hasn't been your day, your week, your month, or even your year, I'll be there for you." Whether big or small, the next time things aren't going well in a friend's life, give them some much needed cheering up with what many consider the happiest flower, the sunflower!
They accomplished something big at work.
Did your loved one just give an amazing presentation, get a promotion, or close a big deal? If so, celebrate with them! Getting a "job well done" by your boss is one thing, but hearing it from a loved one is sometimes so much more special.
They've been a great friend.
Whether your friend just went above and beyond for you or you simply want to thank them for years of love and support, thank them with a bouquet of flowers! And if you're looking for a way to get back in touch with a long lost friend, there's no better ice breaker than a spontaneous gift.
They're in need of some good luck.
From personal to professional, there's no such thing as having too much luck in your life. Known to attract good luck, sunflowers, lucky bamboo, and lilies have been said to attract positive energy and good fortune.
They'd appreciate a sincere 'thank you.'
Did a loved one recently have you over for a beautiful meal? How about pick you up at the airport or watch your children for you? If so, send them a lot more than just a "thanks" text. Let them know you truly appreciate the gesture with a beautiful one of your own.
They deserve to be treated.
Everyone deserves a relaxing night in from time-to-time. Create the picture perfect moment for the one you love by gifting them with a fresh bouquet of flowers. For romantic loves, we suggest none other than roses. For more platonic loves, you can never go wrong with cheerful carnations or daisies. And for added relaxation, pair it with an exquisite spa gift basket.
Their favorite flowers are in bloom.
Thanks to modern technology, most flowers can be enjoyed all year long, but there's still something so special about receiving your favorite flowers the moment they come into season. And while spring and summer are probably the most flower-intense seasons in your mind, winter has a surprising number of colorful and scented blooms to choose from.
Random acts of kindness are the best.
Like we said, sending flowers on a holiday or special occasion is always a beautiful gesture, but it's those random acts that people tend to remember the most.
You just feel like it!
When it comes down to it, you don't need any reason at all to send flowers! You know what they say, making others happy makes you feel happy, and there's never going to be such a thing as too much happiness.
Plus, when you send flowers as a random surprise throughout the year, you tend to get a better deal on them, can choose from a wider selection, and get to send something a bit more out-of-the-box.