From retail trends to consumer spending habits, Marketplace Insights guides you through the season's top themes and big opportunities. Keep tabs on industry news and product fads with our latest findings from data experts and retail analysts.
2020 has been an unexpected year in many respects, and the unique circumstances of this year have been reflected in what gifts people are choosing to get for one another. As we look toward the holidays, these gifting trends reflect how people have been trying to respond positively to the COVID-19 pandemic.
Although money might be a little bit tighter this year due to COVID-19, this year's gifting trends reveal that there are still ways to make the holiday season special with intentional gift giving.
There will be more mail-delivered gifts this year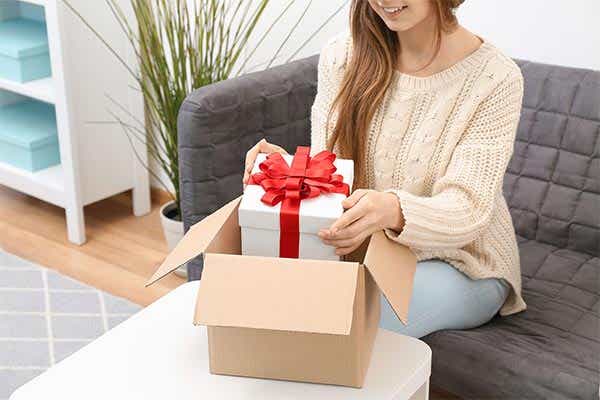 Because family gatherings are going to look a lot different this year, it's going to be much more popular to send gifts in the mail. Many families have been planning to open holiday gifts over a video calling service while everyone stays safe in their homes.
It could be a gift that you've found and decided to mail to a family member or friend in a decorated package. You might also consider putting together or purchasing a care package type gift to try to replicate all the gifts that would be under the tree. Finally, you might prefer chocolates, a wreath, a fruit basket, or flowers that you order online to let other people know that you're thinking of them this holiday season.
Shopping small businesses can make a big difference
Small businesses have been hit hard by the pandemic, and consumers are aware of this fact. While small businesses have always pushed to "shop local," it is especially important this year to provide them with much needed revenue.
Nearly ¼ of people from across the world plan to frequent small businesses during their holiday shopping.
A VISA report found that nearly ¼ of people from across the world plan to frequent small businesses during their holiday shopping. Many small businesses are preparing for this as well by increasing their digital presence so that it is easy for consumers to shop online.
As one example, Country Living has sponsored two virtual artisan pop-up markets to encourage consumers to buy from small businesses. Similarly, Etsy, a popular e-commerce website focused on personalized and handmade gifts, has seen a rise in searching for "holiday" and "gift" on its website by 79% and 128% respectively.
Digital gift cards are going to be popular for the holidays

While a gift card has always been a great gift if you don't know what to get someone, gift cards are going to be especially popular this year-especially digital gift cards-because they are contactless. Almost ⅓ of people expect to purchase digital cards, which is up from previous years.
Outdoor gifts are already trending
Since social distancing requirements are in place in much of the world, outdoor activities have started to begin significantly more popular. In just one state (Missouri), visits to state parks have risen by almost one million in 2020 as compared to 2019.
Purchasing camping items or sporting gear are great ideas as they will make it easier for your friends and family to safely get out of their homes. Giftpack included this category as a great option for corporate gifts this year.
Wellness gifts are set to be a big hit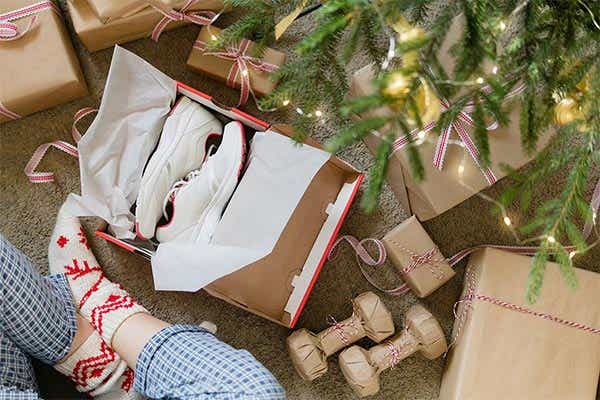 Finally, because this year has been a trying season for everyone, it's been important to take care of yourself during this socially distanced time. Many people have been taking up hobbies at home and would appreciate items that will encourage them in their pursuits.
Similarly, you can't go wrong with wellness gifts that will pamper your friends and loved ones at home like face masks, aroma diffusers, skin care gifts, and so forth. Many companies have recognized the importance of self care during the pandemic, and individuals have even founded new companies like Care Box Collection based in Ireland, which opened in 2020 specifically to respond to the pandemic.

Typically, Americans spend a fair bit of their holiday budget on traveling. However, with many choosing to stay home this year, analysts expect that portion of the budget will go toward practical gifts that will promote self care and wellness like at-home fitness equipment and beauty products.
Final thoughts on this year's gifting trends
If you don't want to have to go out and go shopping this holiday season, you don't have to worry. There are many virtual options where you can support small businesses or get your best friend a digital gift card to her favorite store without having to leave your home.
The holidays will be different this year, but that's okay. You can still stay safe and let your loved ones know that you're thinking about them as you send gifts and watch them open those presents over a video call. This year's gifting trends illustrate that you can do both!
Send a gift from the heart this holiday season
From fresh flowers to festive home decor, send a gift from the heart this holiday season! We've got everything merry you need to deck the halls (and tables and doors).