One of my favorite themes for a baby shower is "feathering the nest," which is really the whole point of having a baby shower. I actually threw my daughter-in-law, Lina, a "bird's nest"-themed shower when she was pregnant with my beautiful granddaughter, Olivia Grace. It was a no-brainer because Lina already had a thing for birds.
There are so many ways you can incorporate this theme into your gathering, from the invitations to the décor and even the food.  Here are a few baby shower decor ideas using flowers, nests, eggs, and bird cages that you might want to try too.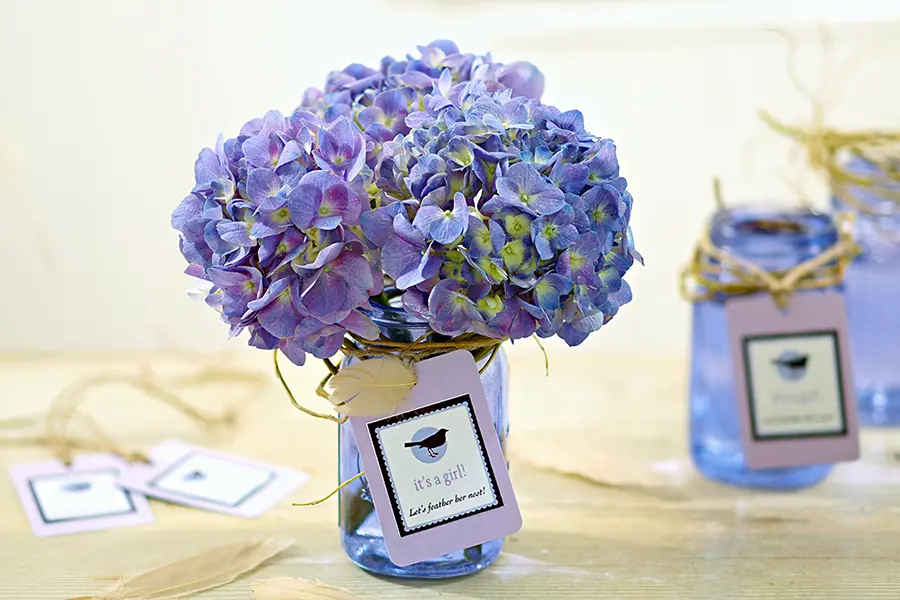 We knew that Lina was having a girl, and since purple is her favorite color, I started simple with purple hydrangea in purple mason jars.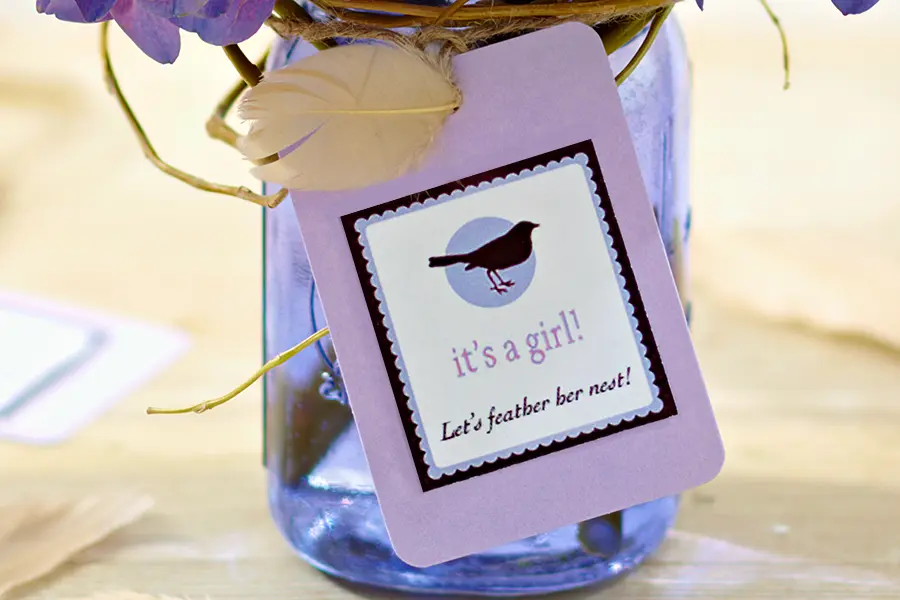 To personalize the arrangement, I used the graphics from the shower invitations to make sweet little hangtags for each jar. Wrapping a few grapevine branches around the neck of the mason jar and adding a feather completed the look.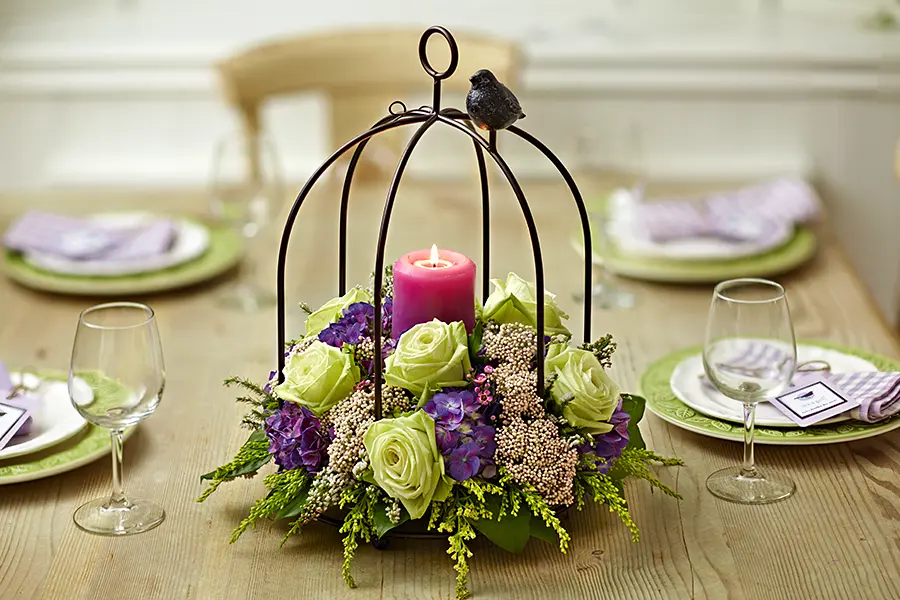 A more dramatic centerpiece can beautifully adorn the guest tables or be used as a statement piece on the buffet or gift table. This centerpiece has flowers flowing from a metal bird cage.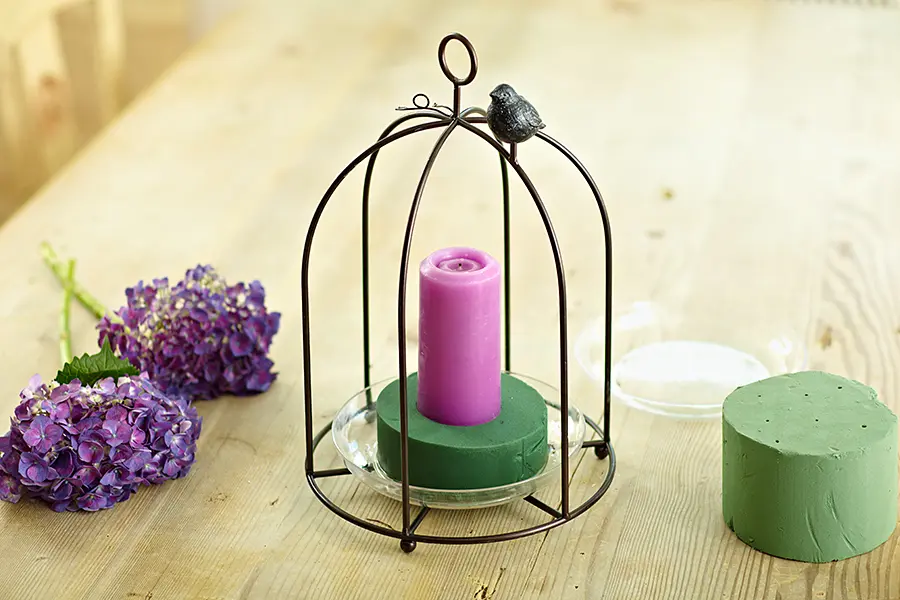 To make the birdcage centerpiece, start with a liner in which you place a soaked piece of floral foam cut to size. If you are including a candle, place it in the cage before inserting the flowers into the foam.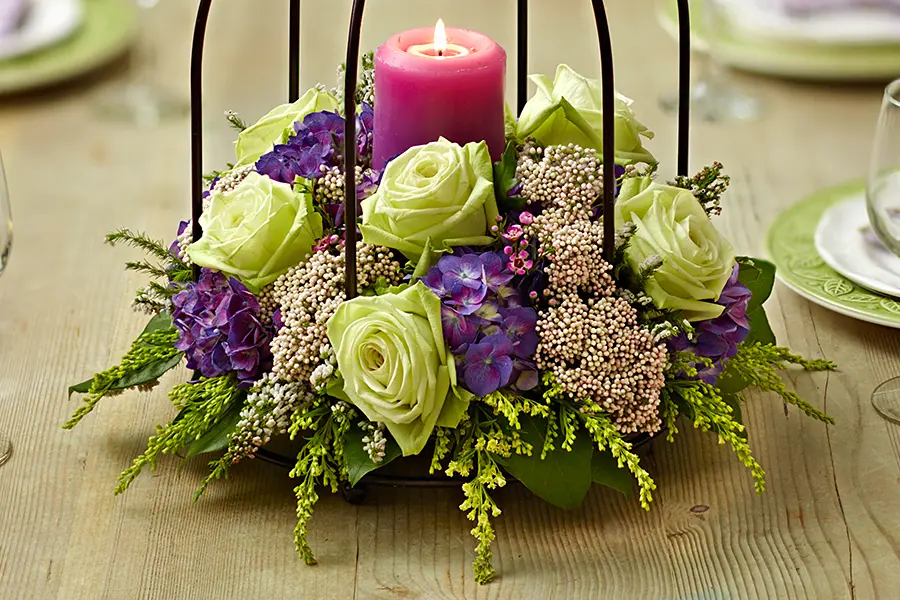 Have your flowers spilling out from the sides of the birdcage. In this arrangement, I used hydrangea, rice flower, waxflower, roses, and solidago.
A similar but smaller bird cage looks just as sweet filled with a single white lily stem. Mix it up with various sizes and shapes to match your baby shower decor.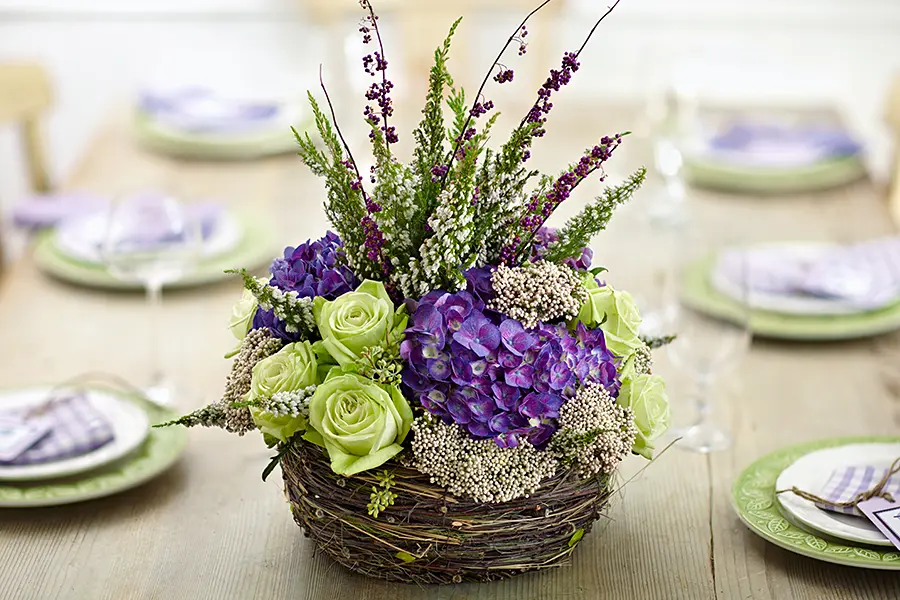 Here's a similar approach using nests. This oversized version is a real "wow"!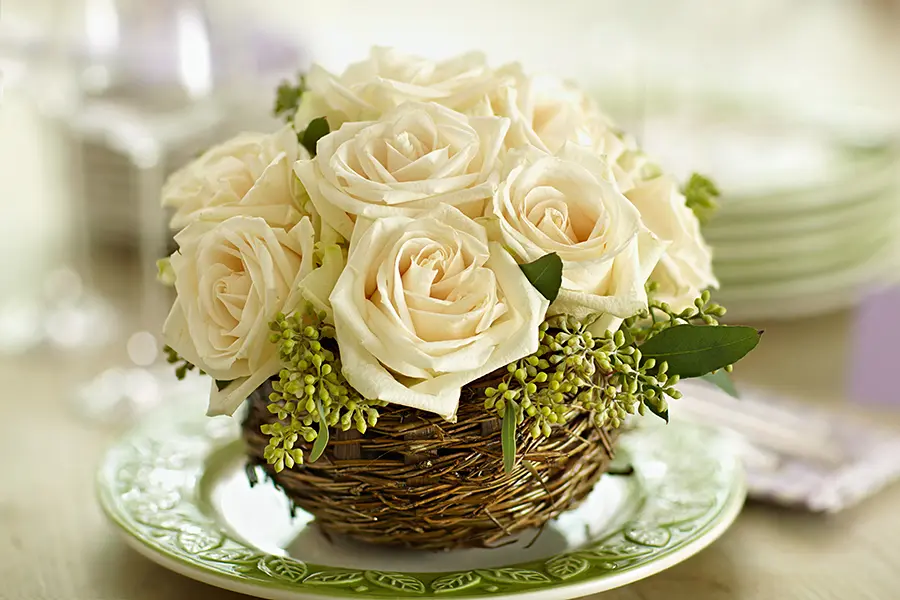 I also love this smaller version filled with white roses and seeded eucalyptus just as much.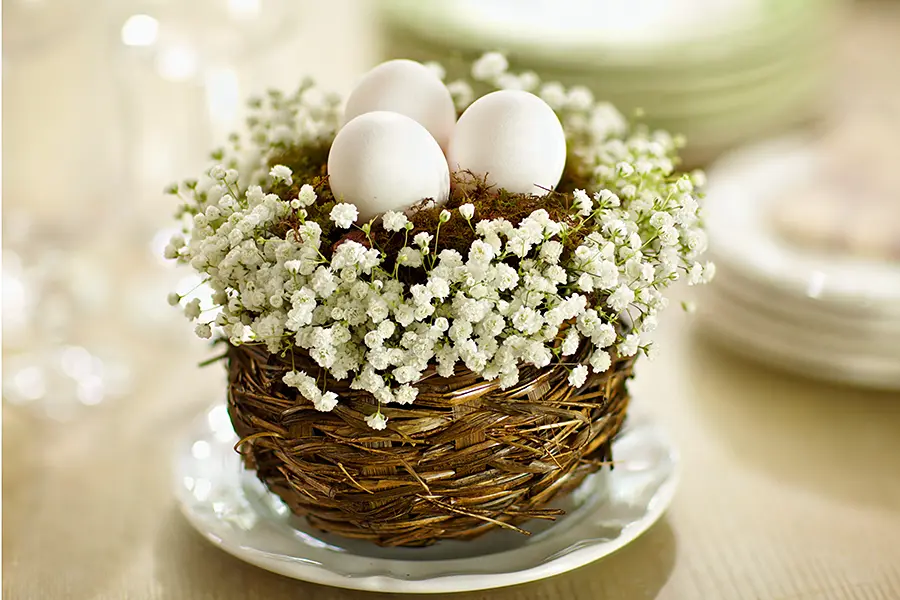 And how about this one filled with eggs and baby's breath?! These would make sweet party favors too!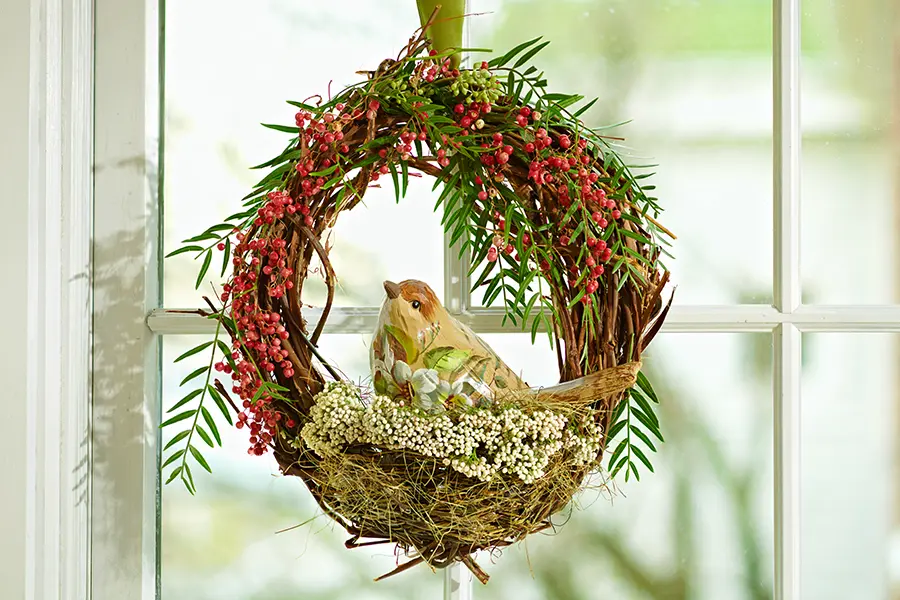 And don't forget decorations for the walls and windows. Decorate a small grapevine wreath with fresh pepper berry and rice flower. Add a faux bird tucked in a nest made of Spanish moss to make a sweet addition anywhere. The rice flower and pepper berry will air dry nicely, and you can enjoy this wreath as home décor for weeks to come!