What's on my menu for Galentine's Day? Waffles, of course! But just because breakfast food is the official food of Galentine's Day, that doesn't mean you must have a brunch. Why not take your waffles in a different direction?
It's so easy to make these fun chicken and waffle appetizers. Start with frozen mini waffles and fresh chicken tenders. You can make your own chicken tenders, but I bought these from my favorite neighborhood deli. I chose both regular tenders and buffalo style.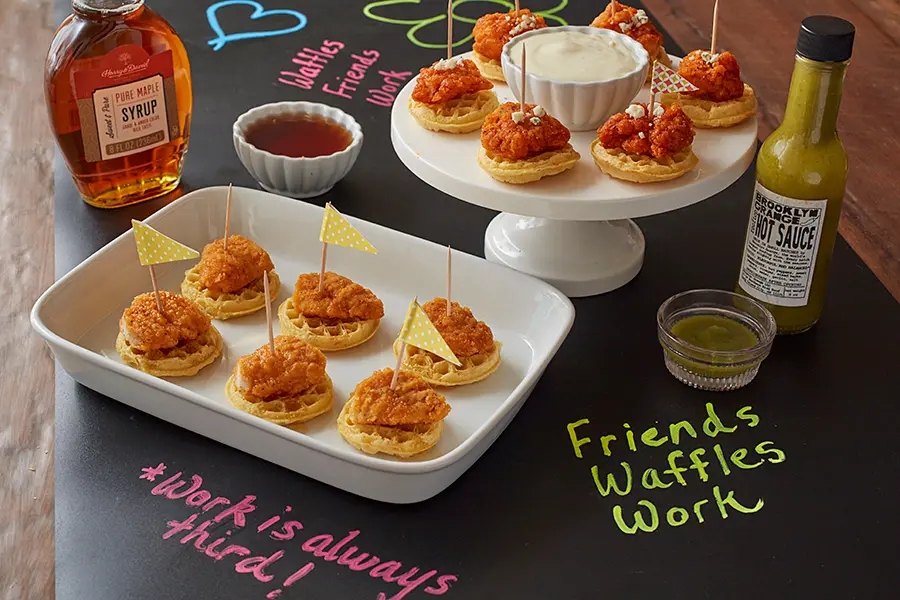 Heat the waffles according to package directions. Cut the pre-made tenders into smaller pieces that will fit onto the mini waffles and heat as well. Place one piece of chicken on each waffle, and drizzle with maple syrup.
I used this delicious one here from Harry & David. It's so good that I also put out a small bowl filled with the syrup for additional dipping!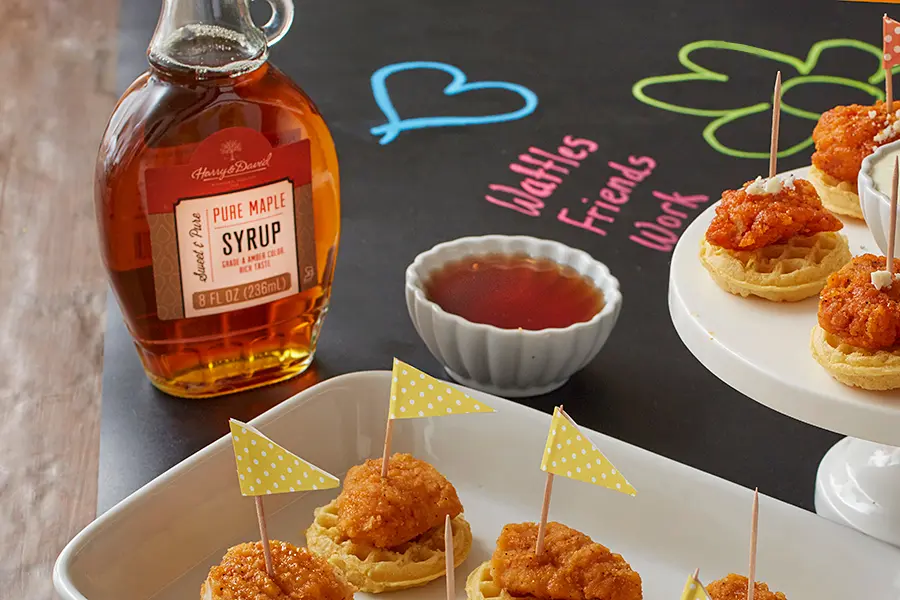 When using the buffalo style tenders, I garnished with bleu cheese crumbles and served a bleu cheese dressing for the dip. A little hot sauce, mine is from the Brooklyn Grange, adds a nice kick to this version.
Waffles can also make a delicious dessert, especially when you start with Belgian Waffles from Wolferman's.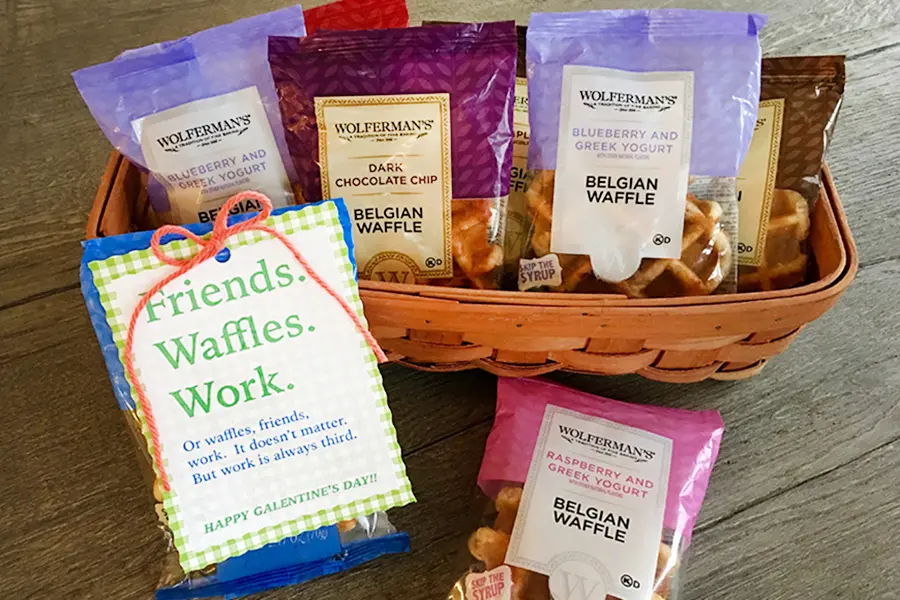 These waffles come in six divine flavors, and you can mix it up and create your own assortment. And they're individually packaged so they make a perfect little Galentine's gift.
Create your own gift card featuring Leslie's iconic "friends, waffles, work" quote and attach one to each waffle. Fill a pretty basket and let your friends help themselves.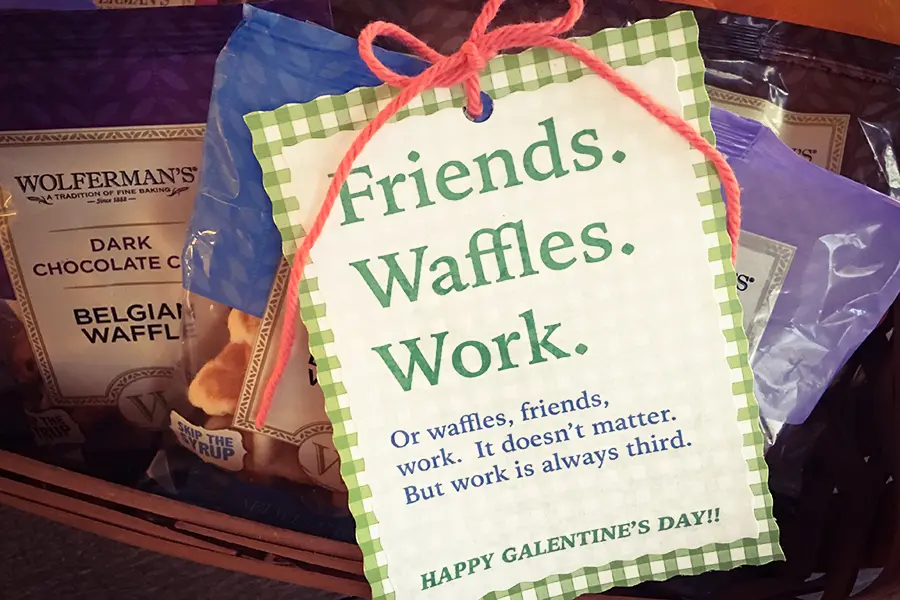 Did you know that you can drink your waffles? Find out how on my Perfect Galentine's Day Cocktail post!
Check Out the Rest of Julie's Galentine's Day Posts:
*How to Throw a Galentine's Day Party
*The Perfect Galentine Cocktail!
*Volunteering for Galentine's Day
*Galentine's Day Crafts & Decor