I've become a little obsessed with Galentine's Day, now that I know what it's all about.
I had no idea! I thought it was "a lonely-hearts club for single ladies" on Valentine's Day! As it turns out, I have been celebrating Galentine's Day basically my whole life!!
What is Galentine's Day? In the words of the holiday's creator, Parks and Recreations' Leslie Knope, "Oh it's only the best day of the year. Every February 13th, my lady friends and I leave our husbands and our boyfriends at home, and we just come and kick it, breakfast-style. Ladies celebrating ladies. It's like Lilith Fair, minus the angst. Plus, frittatas."
If you haven't started celebrating Galentine's Day yet, I would say 2017 would be the year to start! As a matter of fact, I think we should declare February Galentine's Month. And make it a monthly celebration the rest of the year! Any day of the month that you want, just do it and keep doing it. Celebrate each other, learn from each other, support each other, and in honor of Leslie Knope, let's start by laughing with each other!
Now Let's Get This Party Started!
"Ladies Celebrating Ladies"
For inspiration, look no further then reruns of Parks and Recreation or a quick Google search of Leslie Knope quotes. Pick a quote to be your main theme or use them all and incorporate them into your decorations and games.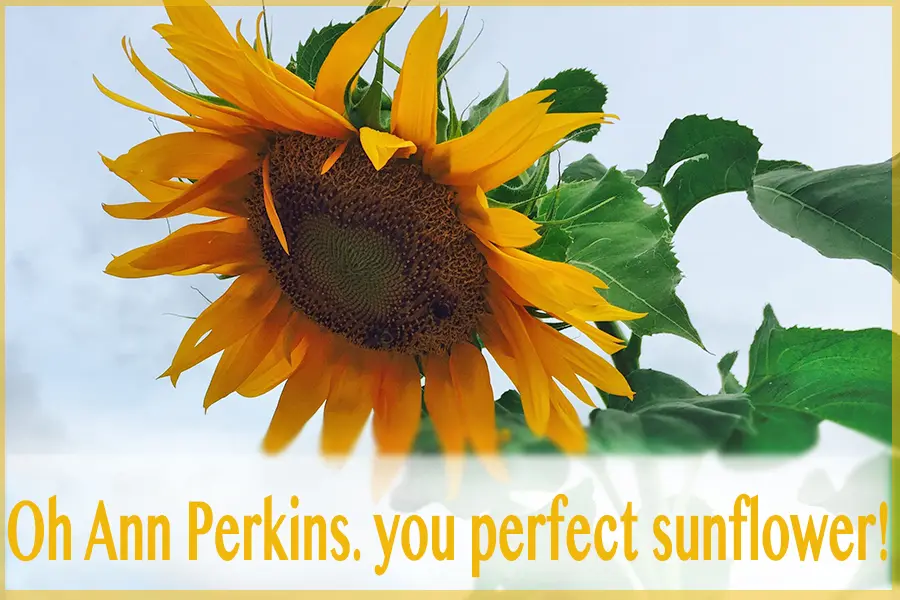 Of course, this one spoke to me immediately! Just one more reason to fill my house with sunflowers! I think that the sunflower should be the official flower of Galentine's Day, don't you?!
Even if you don't have an official party or get together, why not let all your lady friends know how much their friendship means to you by giving each of them a single perfect sunflower!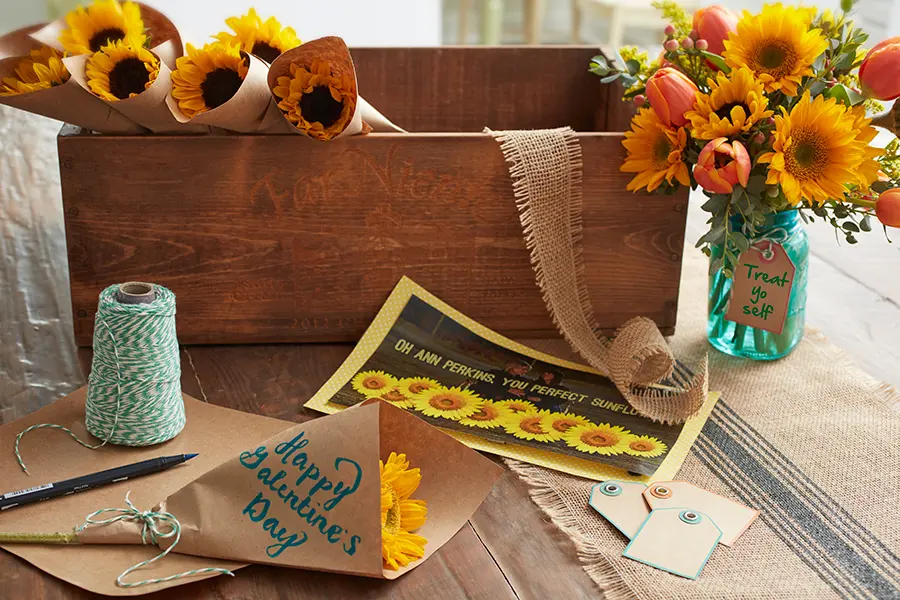 And if you are having a "gal-together", having a bundle of individually wrapped sunflowers for each guest to take home with them is an inexpensive and thoughtful take away.
The overall look for my party is rustic chic with lots of wood, burlap, chalkboards and mason jars. Kraft paper wrapped sunflowers in an old wine crate fit right in. I downloaded the image from the web, backed it with a decorative paper and attached it to the front of the wine crate—after first wrapping a decorative burlap ribbon all the way around the crate. You can add a little note tag to each or simply write a message right on the Kraft paper wrap.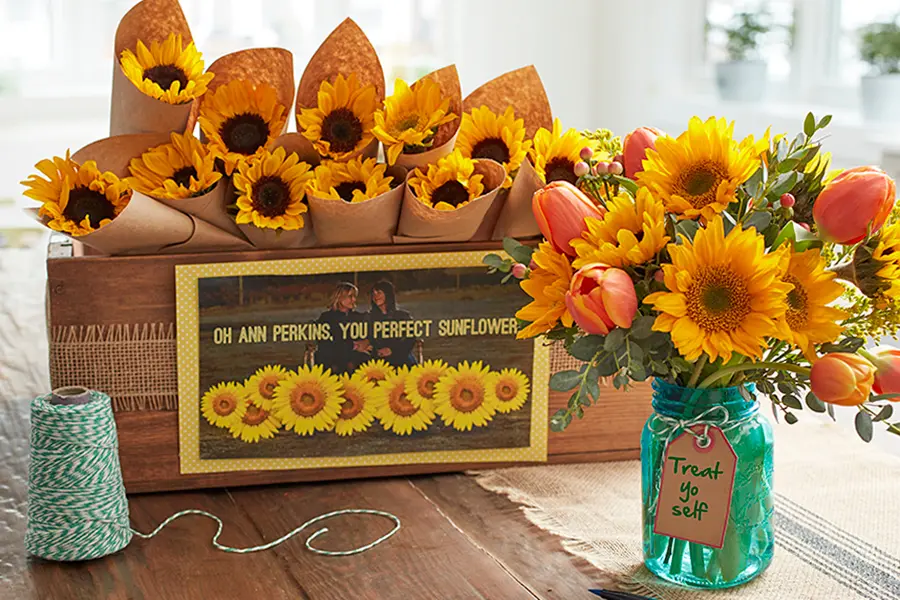 The "Treat Yo' Self" tag on the mason jar is also Parks & Rec inspired!
Check Out the Rest of Julie's Galentine's Day Posts:
* Food for a Galentine's Party
*The Perfect Galentine Cocktail!
*Volunteering for Galentine's Day
*Galentine's Day Crafts & Decor