Run for the Roses!
Did you know that the rose has been the official flower of the Kentucky Derby since 1904? And in 1925 the president of Churchill Downs dubbed the Kentucky Derby the "Run for the Roses."
Each year the winning horse is draped in a garland made from more than 400 red roses. The winning jockey is presented with a bouquet of 60 long stem red roses!
The Derby is truly steeped in tradition. If you are planning to have a few friends over to celebrate the Kentucky Derby here are some easy ways to include a few Derby traditions into your party.
The Infield
"The Infield" is the flat grassy area inside of the track where one of the biggest parties is held each year! Think Bourbon Street during Mardi Gras and you have a pretty good idea of how crazy this party gets. Set the mood with your own replica of the infield.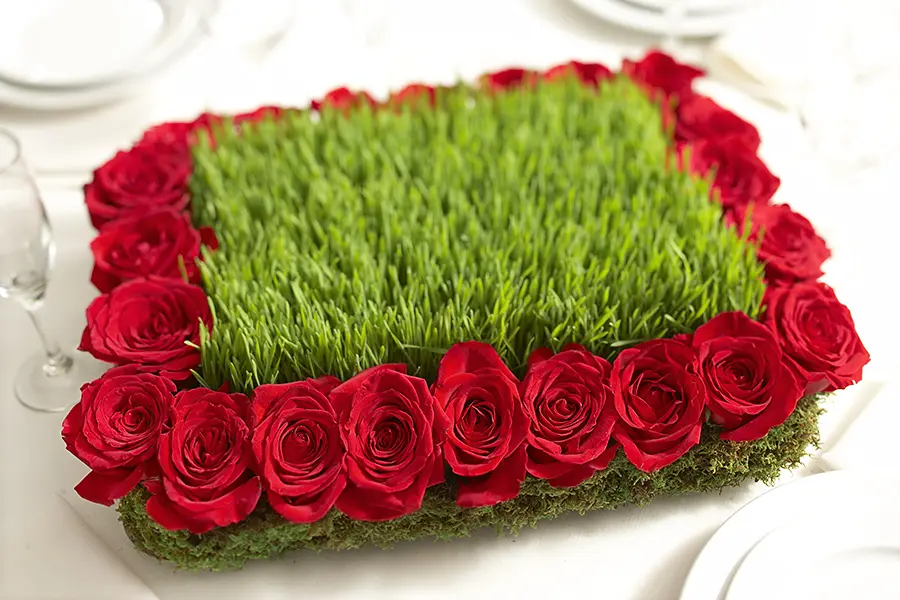 Start with a flat of wheat grass. Cover the bottom of the tray with moss and insert red roses that have been cut short directly into the base of the wheat grass. It's that easy to create this fabulous Kentucky Derby Infield centerpiece!
Mint Julep
Another Derby tradition dating back almost a century is the very southern Mint Julep cocktail. It is a mix of crushed ice, sugar, water, fresh mint, and bourbon. The traditional silver julep cup also makes a great vase for a petite bouquet. 1-800 Flowers.com has a few to choose from including Julep Treasures Petite Bouquet™.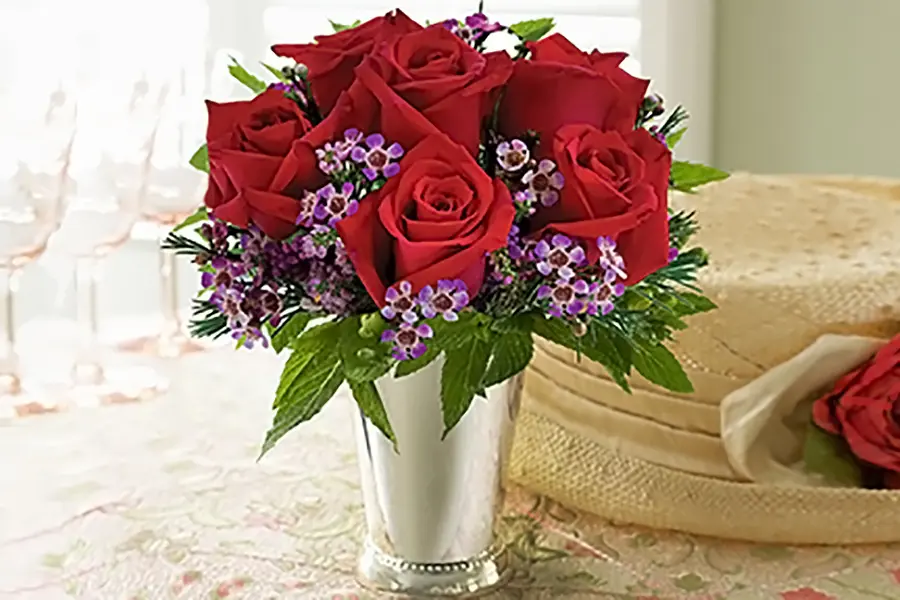 For this arrangement I used 6 short stem red roses, a few stems of fresh waxflower, and a few sprigs of fresh spearmint. These small, festive bouquets can be placed throughout your party to really set the mood. Put one on the bar, another in the bathroom, and a few on the buffet table, and you'll be all set to place your bets!!