There are a few themes that you will see weaving throughout my latest posts – what's trending now, everything old is new again, my recent vacation in California, and California grown flowers.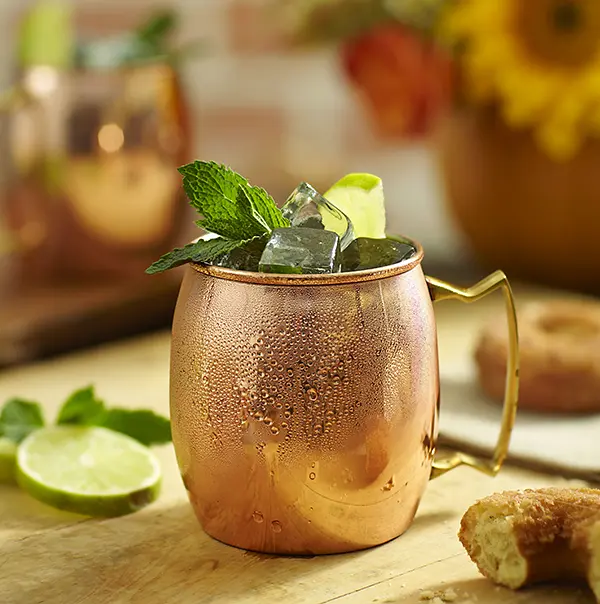 Here's one that covers them all – The Moscow Mule. A drink that was first created back in the 1940's. Legend has it that it was first created in the Cock 'n' Bull bar located on Sunset Boulevard in Hollywood, California. As with any legendary story there are a few slightly different versions, but to sum it up – vodka was just being introduced to the U.S. market and the salesman was struggling. He stopped in to see his bartender friend at the Cock 'n' Bull who was frustrated by his efforts to sell his homemade ginger beer. Get where we're going here? The two beverages were mixed together with a little lime and a new drink was born! To market the new drink, the two turned to a friend with a copper factory who happened to have too many copper mugs in inventory and they engraved the mugs with the names of famous celebrities who frequented the Cock 'n' Bull. It didn't take long for word to spread and everyone wanted to drink what the celebrities were drinking! Sound familiar? Everything old is new again!!
I had my first Moscow Mule at my sister's suggestion who just had her first in Austin, Texas, at Clint Eastwood's Mission Ranch in Carmel, California. Perfection – the setting, the company, and the drink! Needless to say I had one in every town we stopped in along the coast on our way down to San Diego. I am personally responsible for the growing popularity since I've been back in New York. Just working on this post created quite a few fans.
Where did you have your first Moscow Mule?
Moscow Mule Drink Recipe: Mix It Up!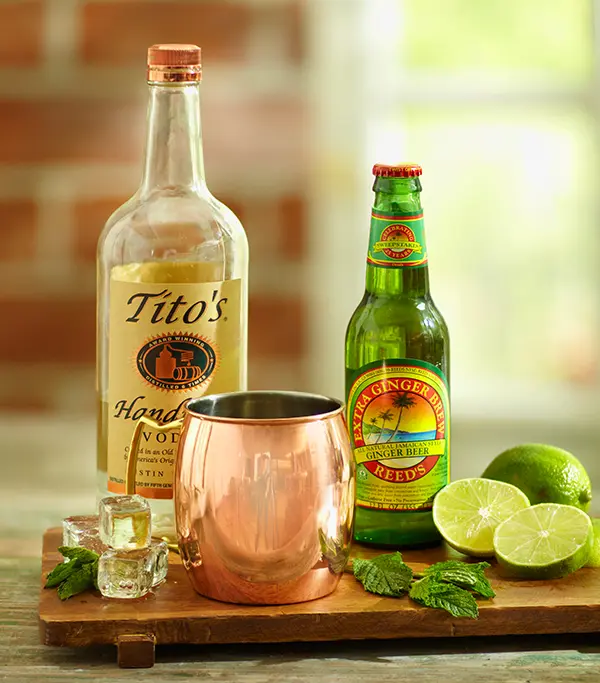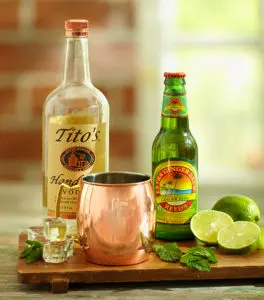 The Moscow Mule is very simple to make!

Drink Ingredients:
* Copper Mug
* Vodka
* Ginger Beer
* Limes
* Ice
* Mint Leaves
How to Mix It Up:
Step 1. Fill your mug with ice.
Step 2. Add 2 oz. of vodka.
Step 3. Fill the rest of the mugs with ginger beer.
Step 4. Squeeze the lime wedge in to the drink before adding it to the drink.
Step 5. Garnish with mint.
Step 6. Enjoy!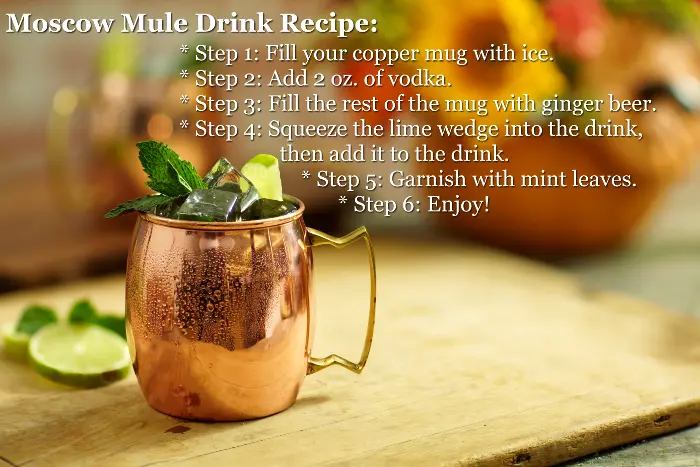 Flower Inspiration from the Moscow Mule's Copper Mug
Of course I see the copper mug as a perfect vessel for flowers or a plant. Here are a few photos to inspire you to create beauty in your life everyday.
Coffee break roses, sprigs of bittersweet, and liquid amber.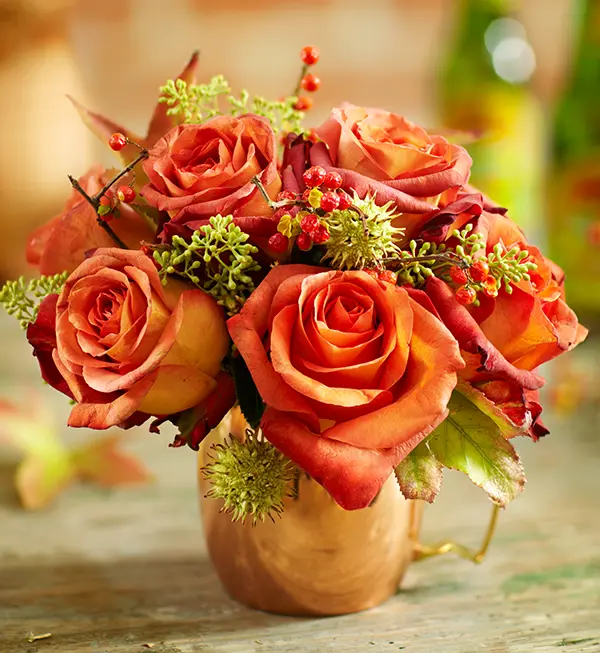 Peony – Red Kansas – imported from Chile. Simply beautiful. Limited availability and expensive but I couldn't resist.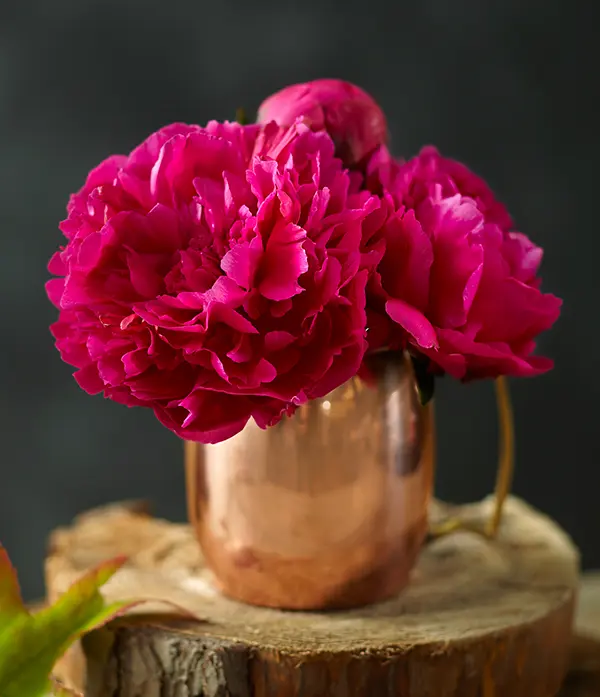 I love succulents. They look good anywhere and are so easy to care for whether as a potted plant or as a cut flower.