I know that we are technically in the fall season but the weather that we are having here in the northeast is keeping me in a summer flower state of mind. I absolutely love the fall, with all the beautiful rich colors and tons of texture with branches, pods, and berries. But before I move on, let me just give a shout out to a few of my favorite late summer garden flowers, starting at the end of the alphabet with zinnias.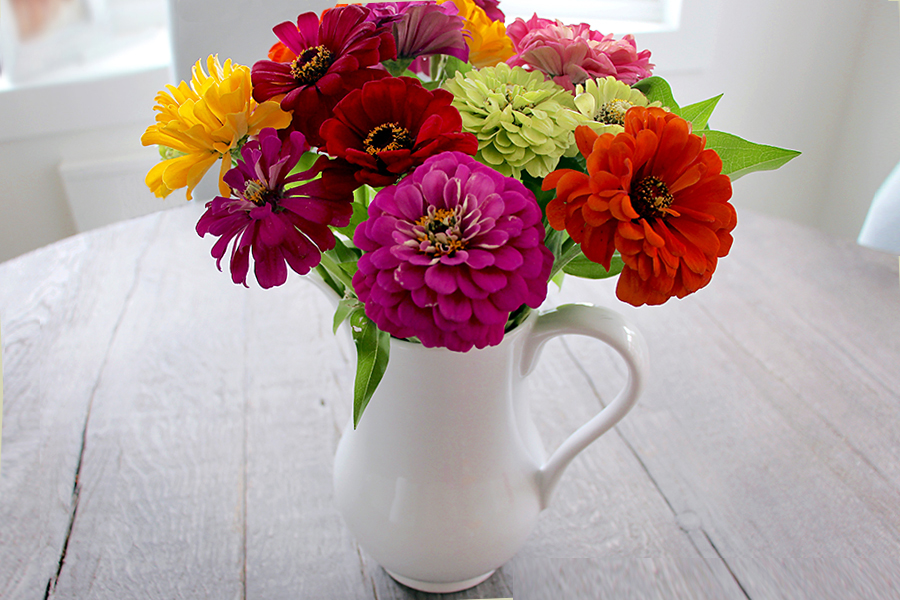 For me, this simple vibrant bouquet totally captures the essence of summer. Drop a bunch of fresh cut zinnias into your favorite container – in my case that is usually a white or grey pitcher….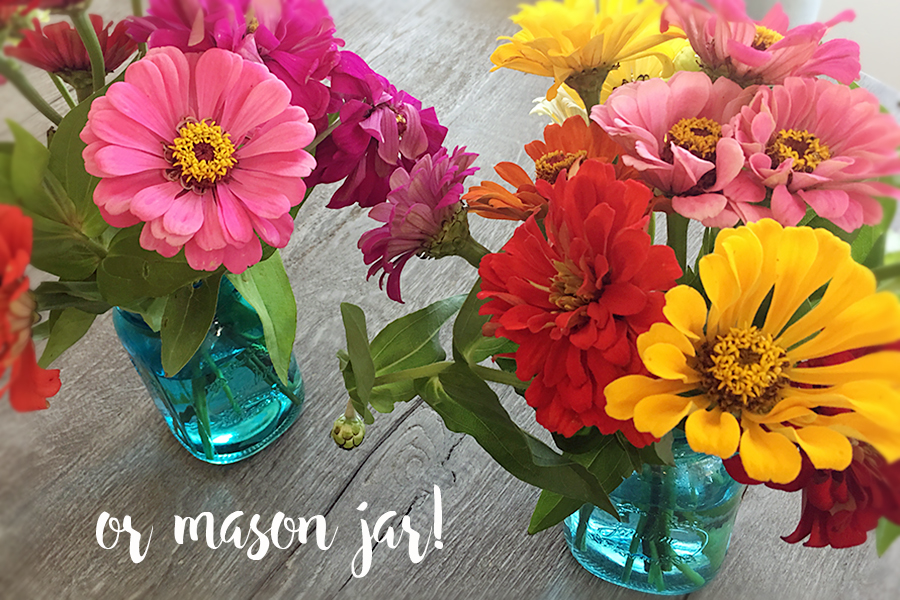 While zinnias are some of the hardiest flowers in your summer garden, they need a gentle touch when used as cut flowers due to their hollow stem.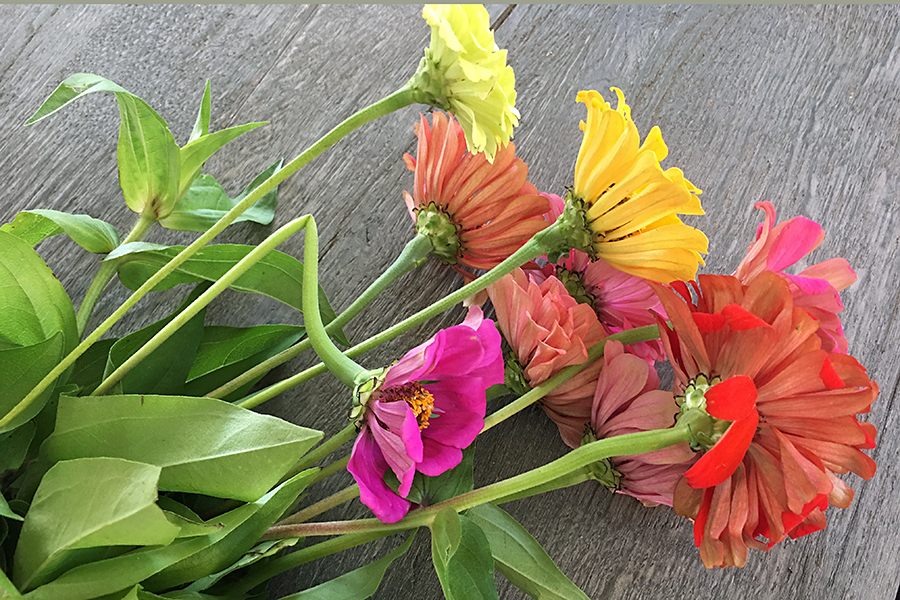 It is hard to avoid a few bent stems when bunching and transporting zinnias. However, I just look at a bent stem as an opportunity to create an additional arrangement!
I had a couple of bent stems in the bunches that I had picked up at the flower market, and I happened to have a stash of plastic shot glasses left over from a recent celebration. This was the recipe for a perfect little flower arrangement!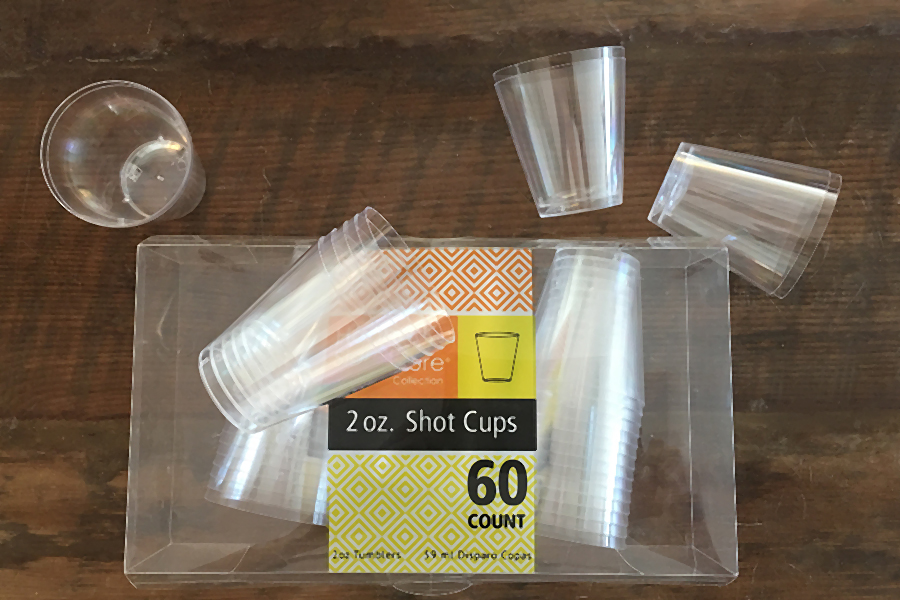 Once I began placing the cut zinnias in the little containers I totally got into it and starting coming up with different ways to display this superstar of the late-summer garden!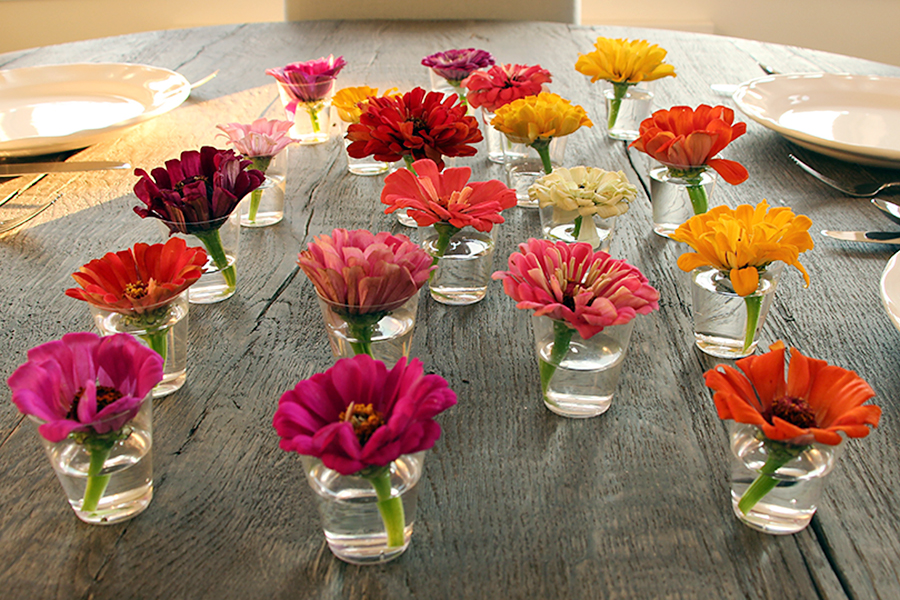 Set your table with an ever-changing centerpiece of color. Simply move the zinnias around as food platters are added, intersperse candles throughout the flowers once the sun starts to set, or place a flower on each guests plate. It's your table- set it your way!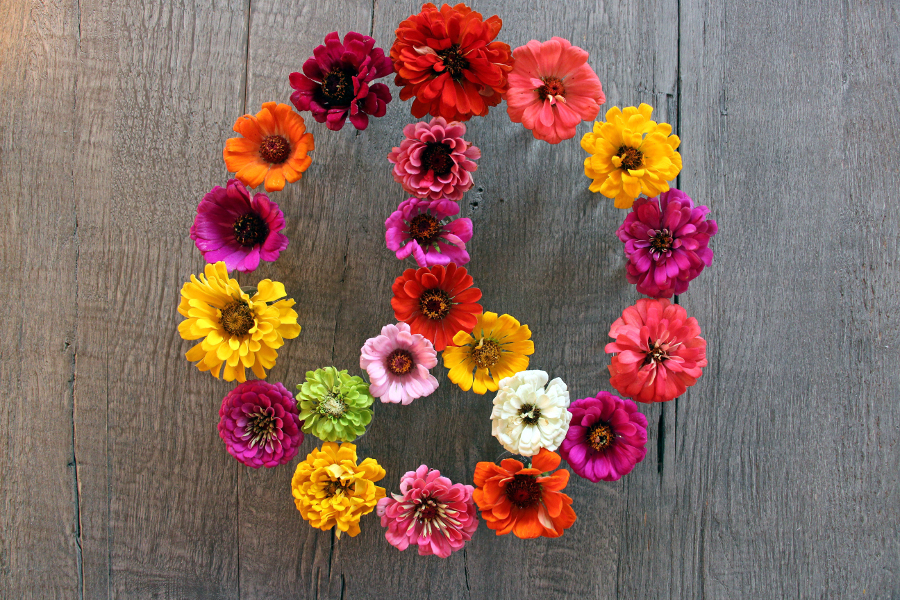 Peace Love Zinnias!!