Galentine's Day is officially Thursday, February 13th, but here in Rockaway Beach it's pretty much a daily thing! To make this occasion special and kick it up a notch we had an early Galentine's Brunch & Creative Workshop, at the Bungalow Bar, to eat and drink of course, but to inspire as well!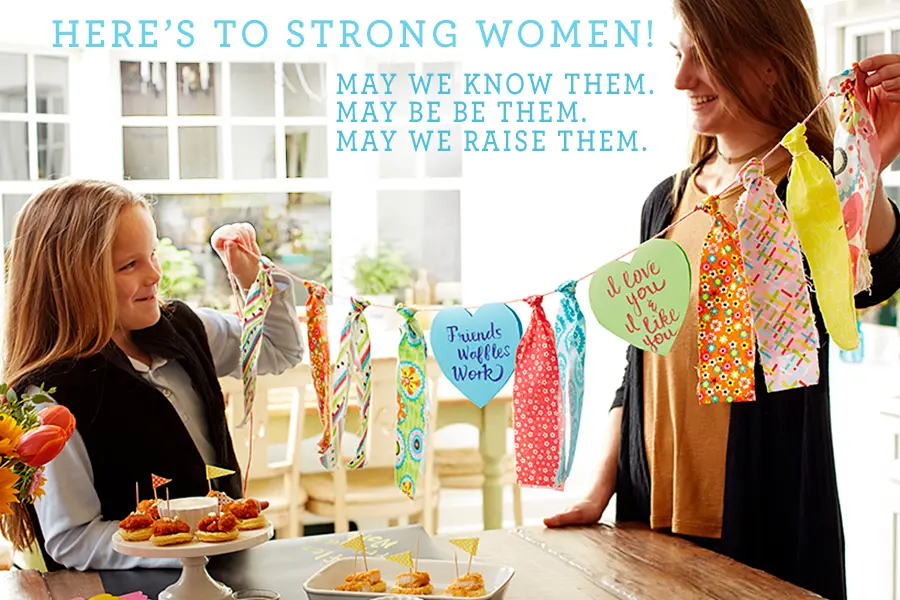 Bungalow's GM, and my friend, Katy and I brought some of my favorite Galentine blog posts for 1-800 Flowers.com to life for 40 "ladies celebrating ladies" on a recent Sunday afternoon and it was a blast!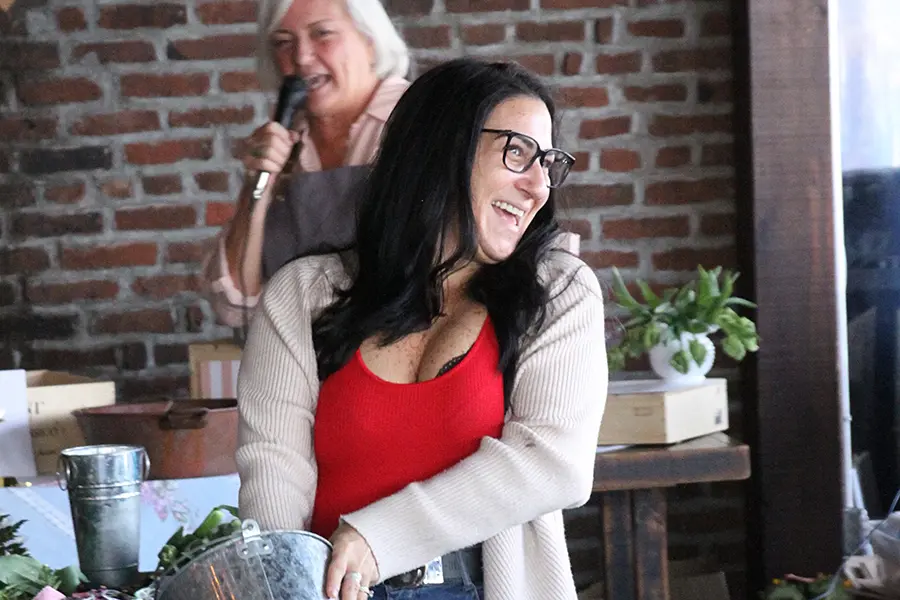 We started the day with a quick nod to the creator of the original Galentine's Day, who is a creative genius. If you don't know who it is check out my original Galentine post to find out! And get a few ideas for throwing your own Galentine party.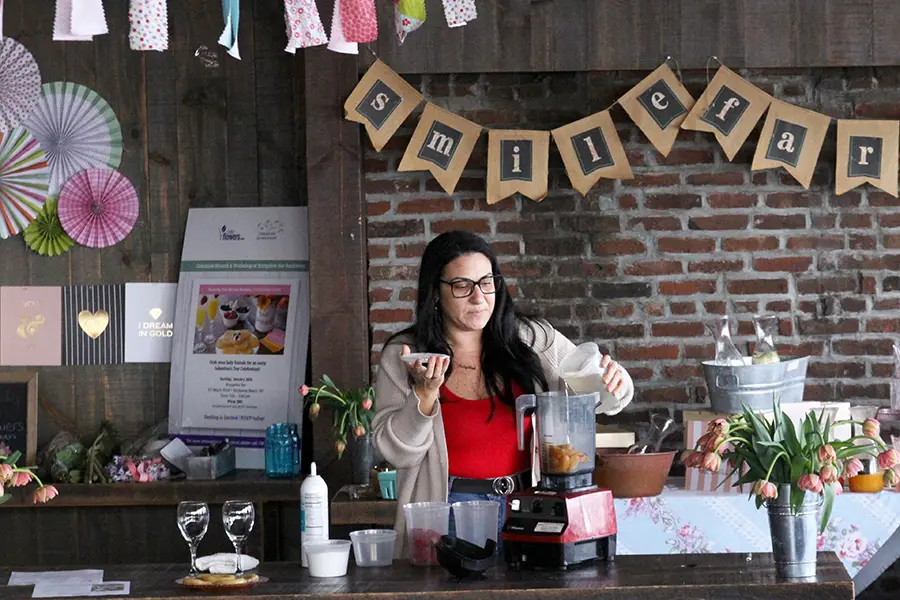 Every good party starts with a great cocktail! Katy showed everyone how easy it is to step up your cocktail game. Mimosa bars are perfect for a brunch and Katy's tip – include fresh fruit puree as an option instead of the standard OJ and cranberry juice, makes it even better. Easy to make using frozen fresh fruit and simple syrup and so delicious!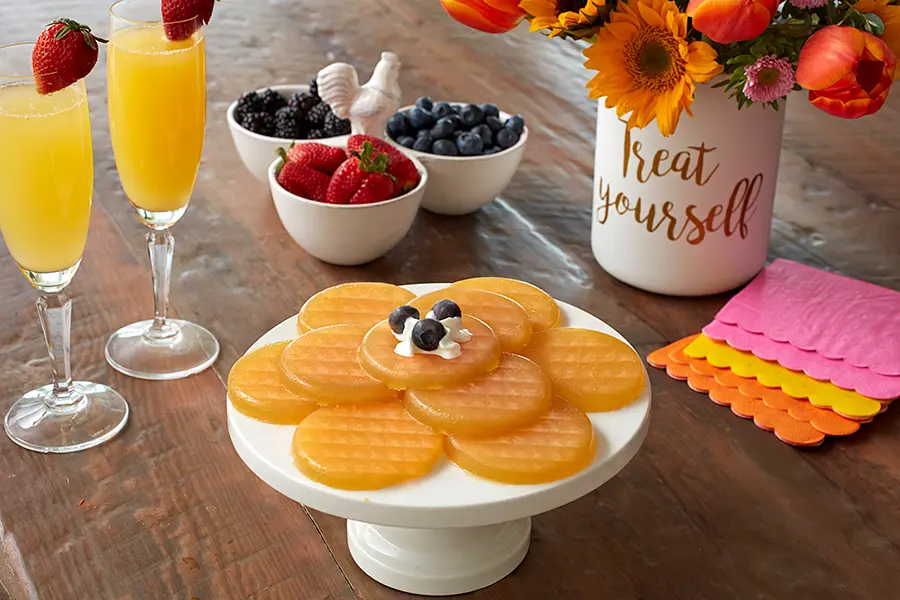 Because waffles are the official food of Galentine's Day you might want to make it "all waffles all the time" and drink your waffles in the form of waffle shots. Click here for the recipe!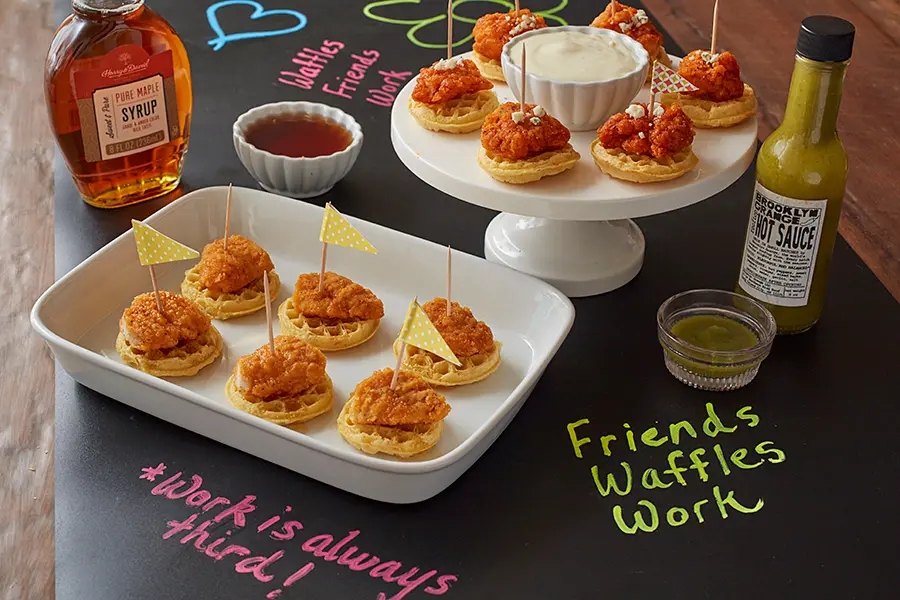 Speaking of waffles……The brunch menu offered waffles in several creative combos including with fried chicken (buffalo chicken too)!
Again, how can you make something already perfect even better? We were so excited to have products from some of the brands in the 1-800 Flowers family including Harry & David: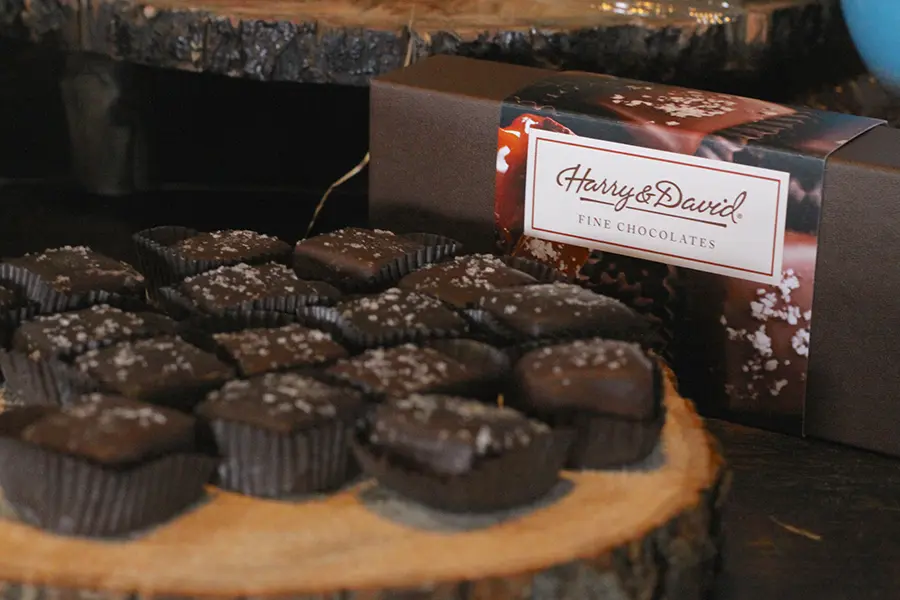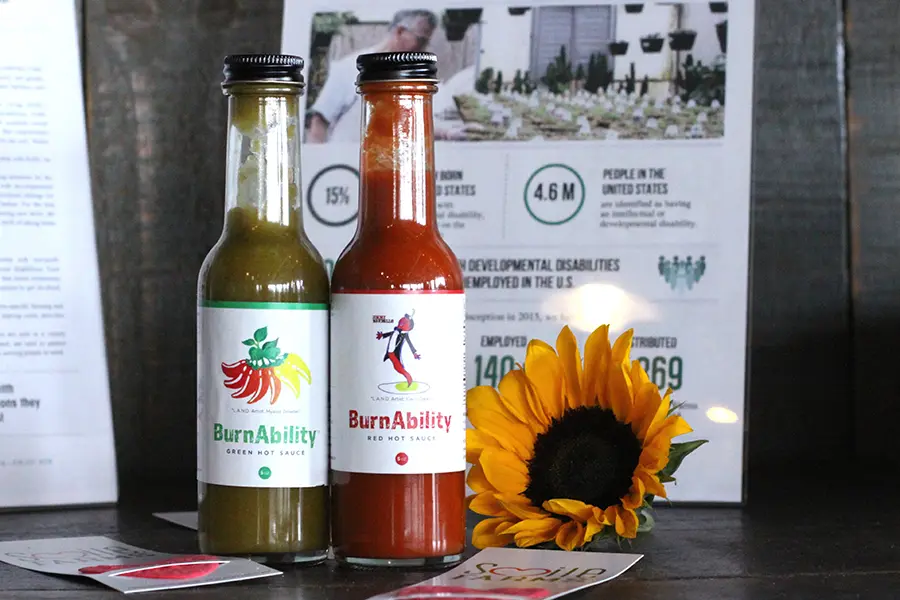 and Smile Farms, on the menu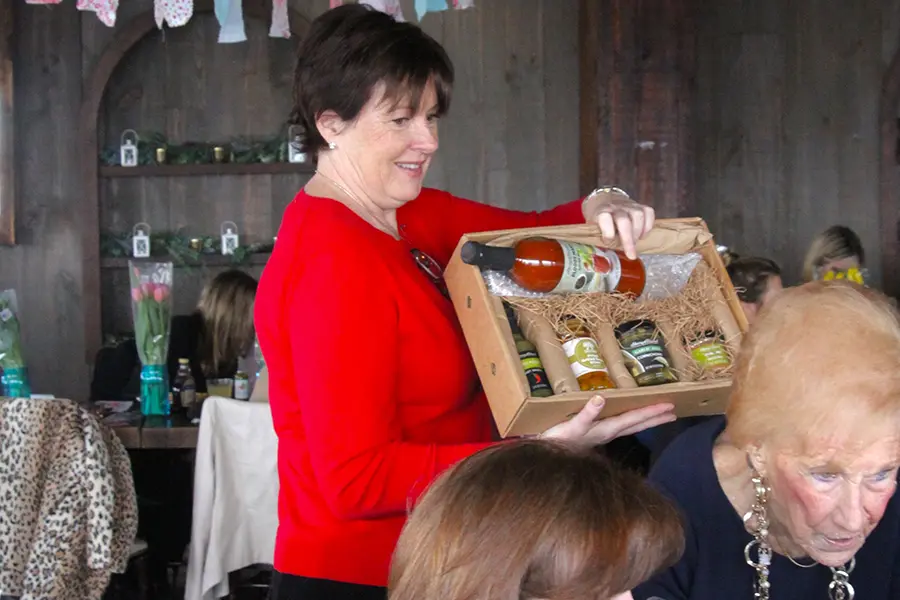 and as prizes that we raffled off throughout the day!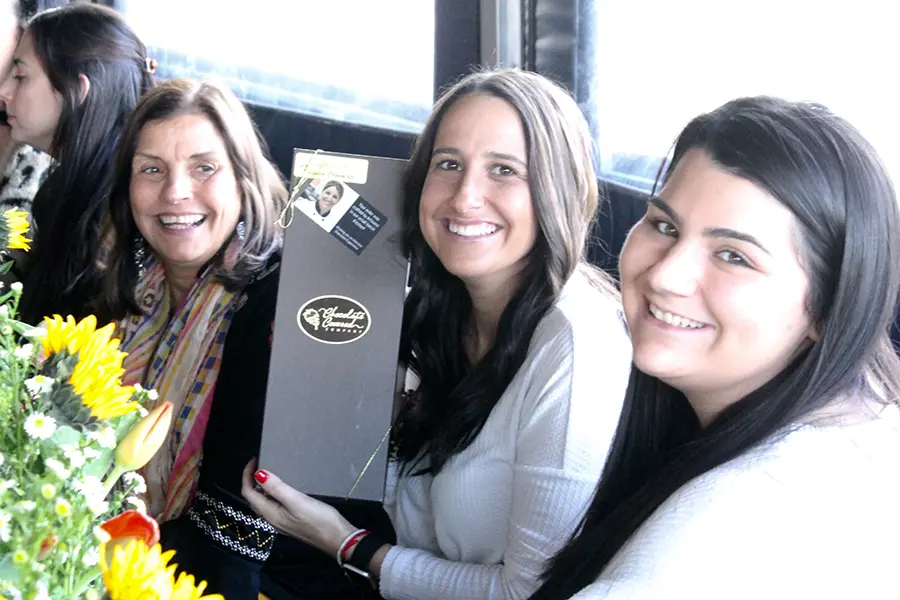 To the delight of all!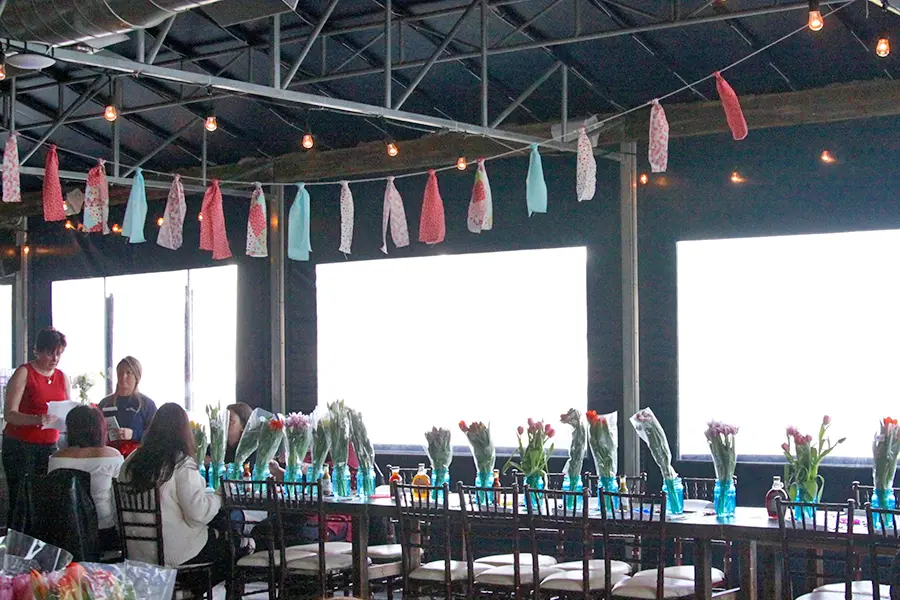 Before you got down to business we did a quick rag garland tutorial.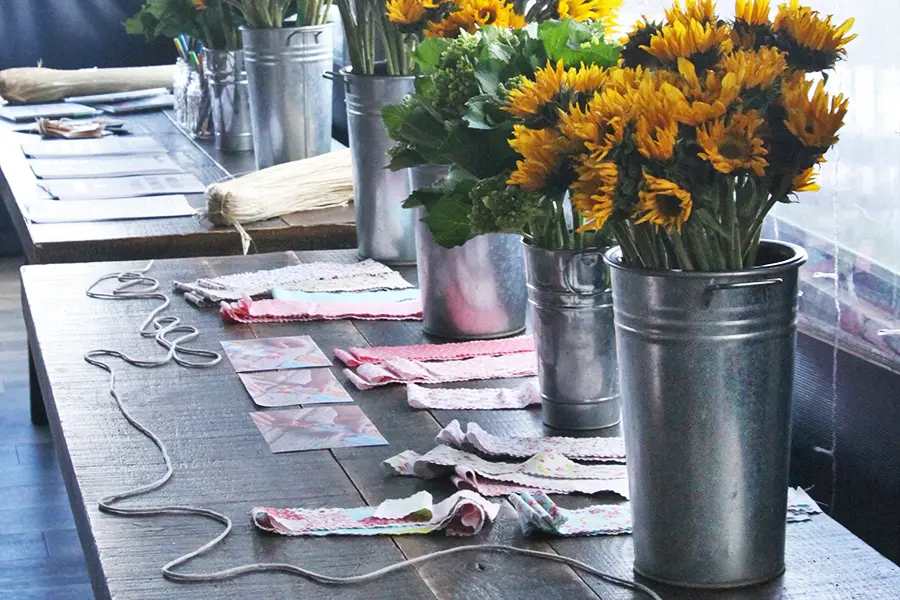 There were DIY tables set up for anyone wanting to try their hand at garland making or bounce lettering for hang tags too!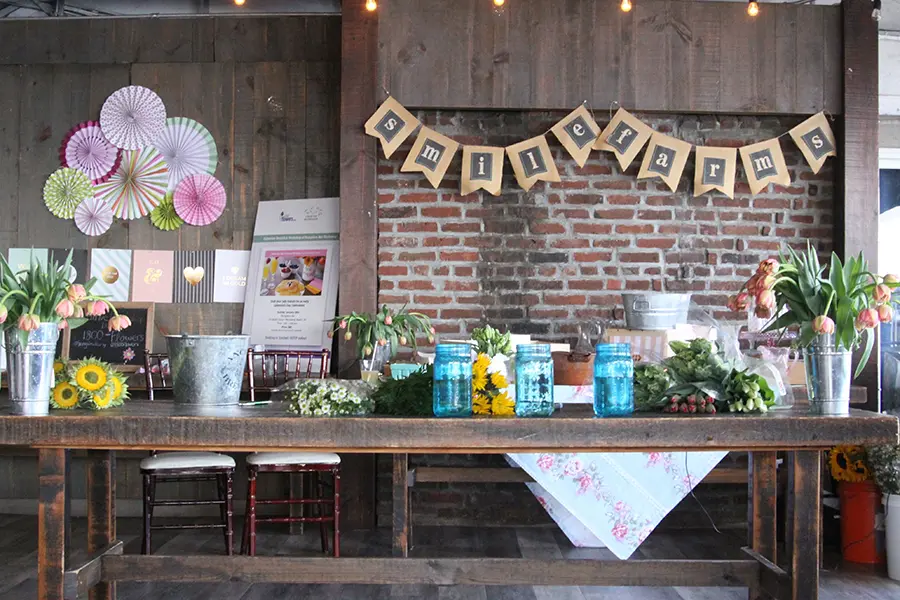 After a few mimosas and a delicious breakfast, everyone was ready to create their fresh flower bouquets in beautiful blue mason jars.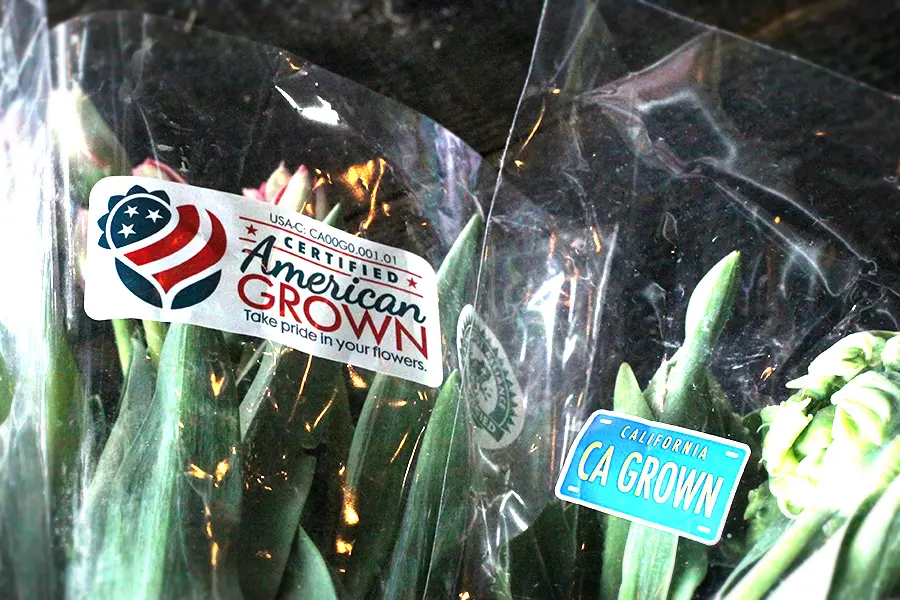 I love working with flowers that have been grown in the USA!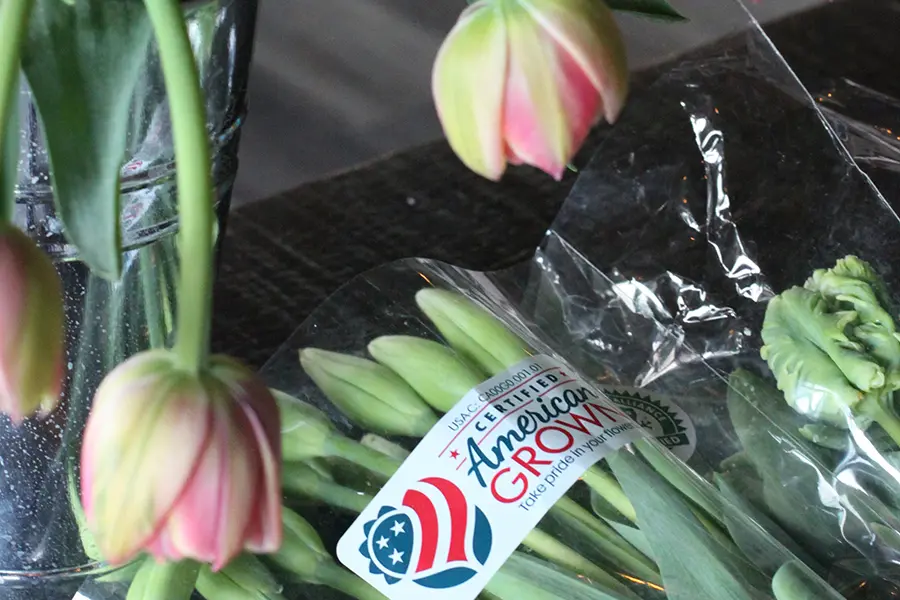 Our friends at Sun Valley Floral Farms in California shipped boxes full of fresh cut tulips directly from their farm directly to the Bungalow Bar!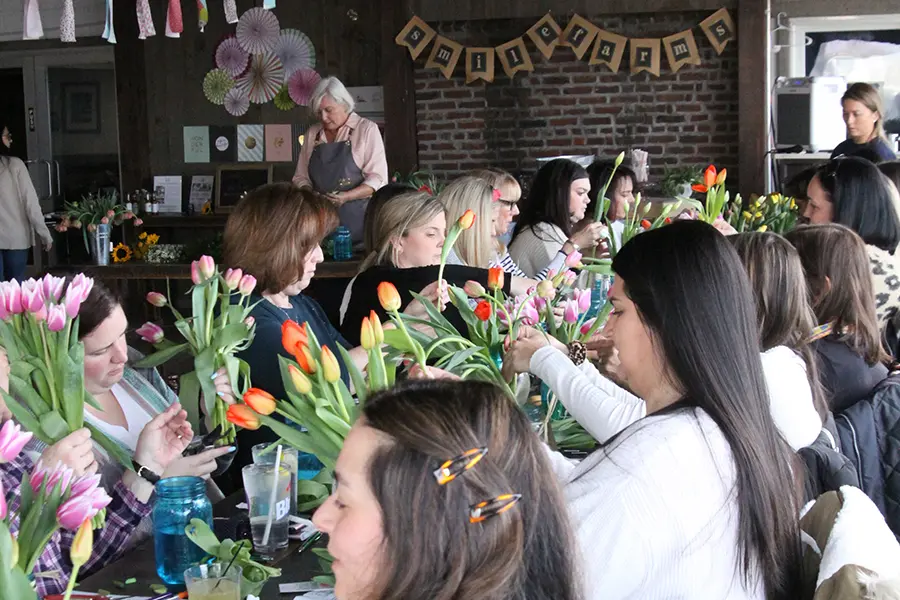 They were the base and focal flower of each arrangement,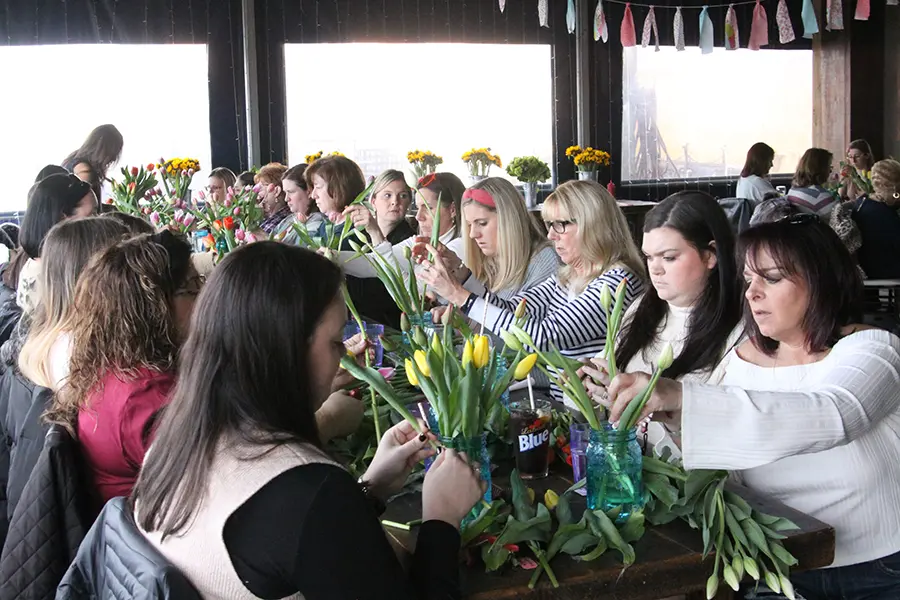 bringing a burst of spring to a cold and rainy winter day in New York!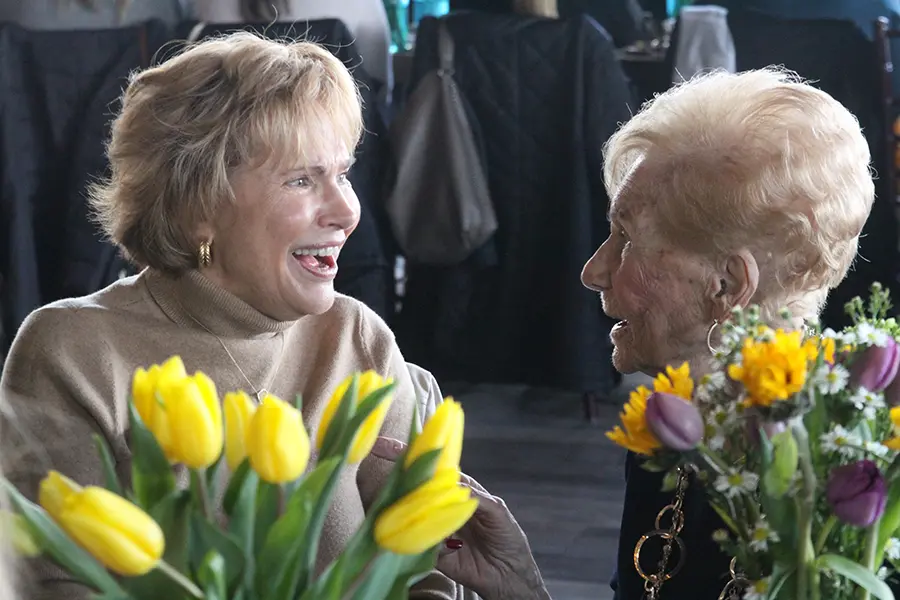 It turned out to be a picture-perfect day despite the rain!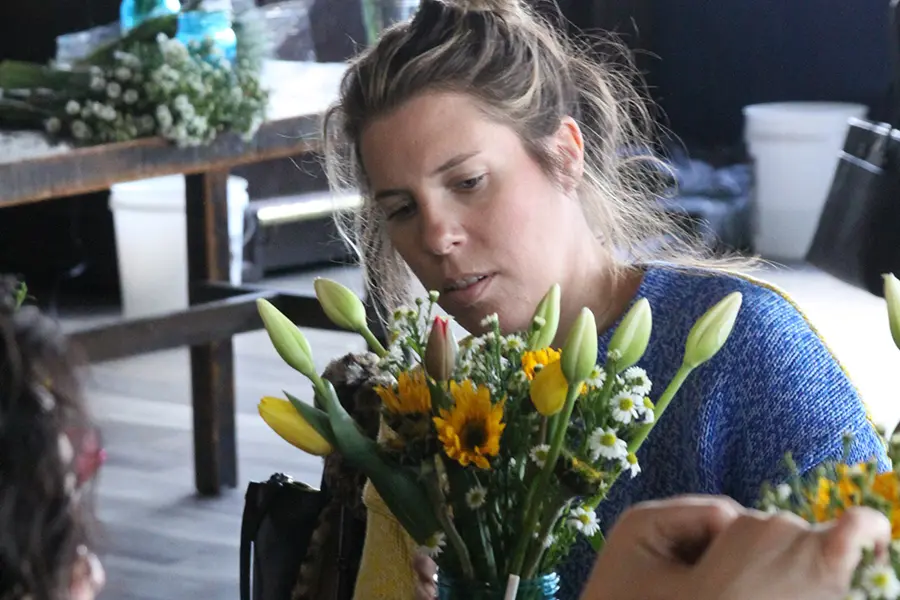 Learning new skills,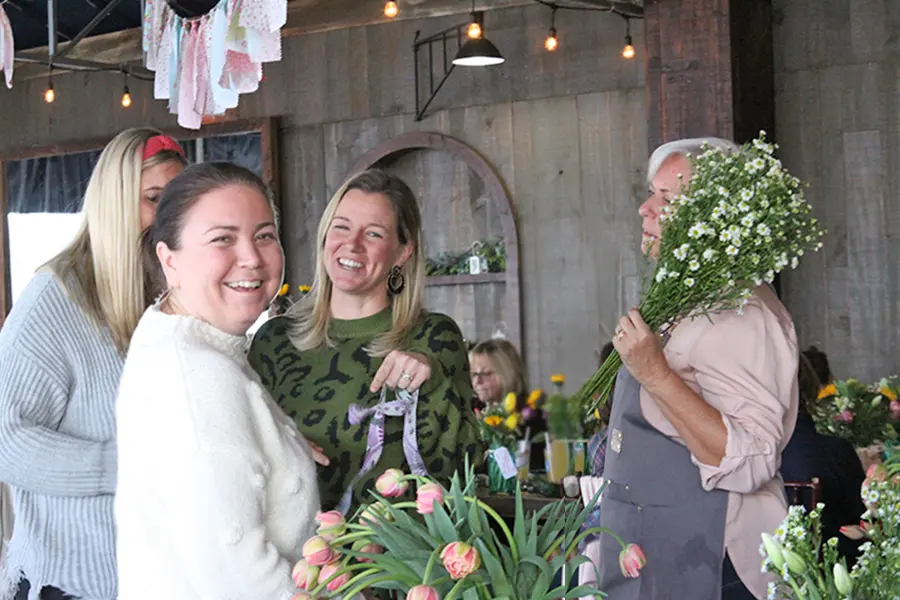 having a few laughs,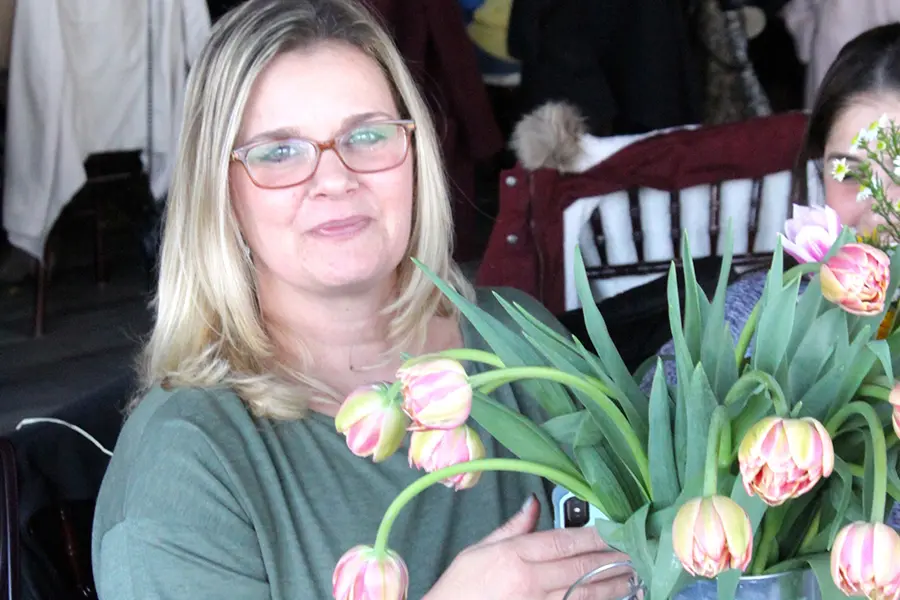 treating yo' self,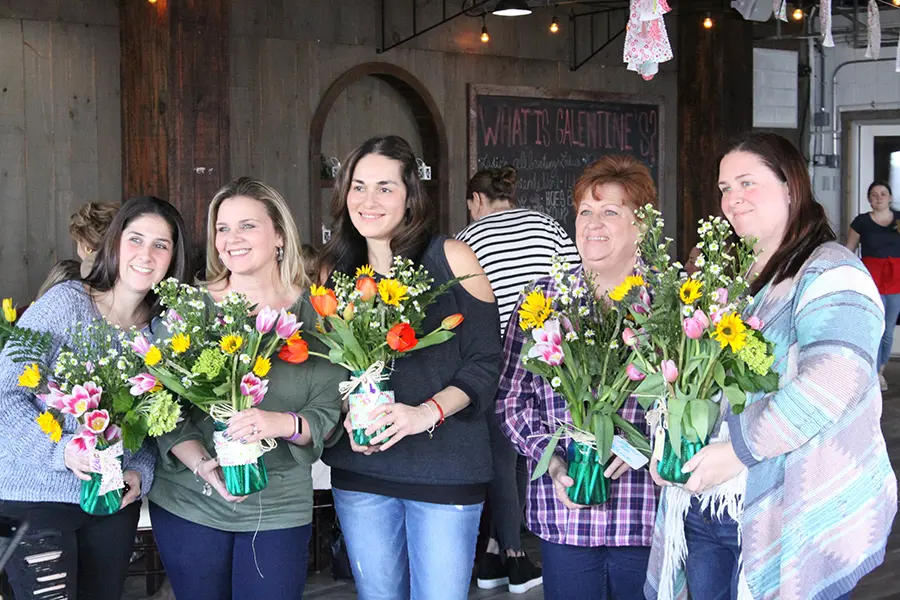 and going home with a gorgeous arrangement of farm-fresh flowers to enjoy all week long!