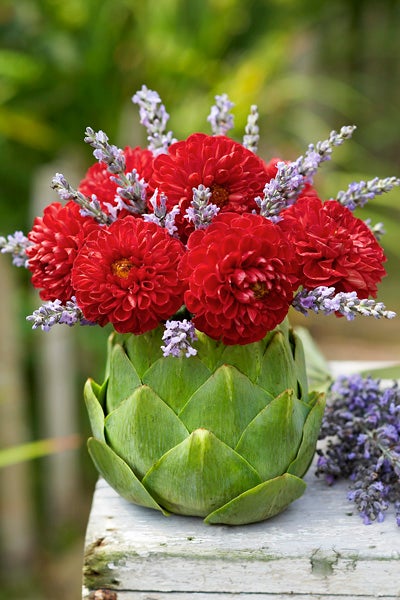 The artichoke is really a natural vase. Again, using what's in season, I decided to go with dahlias and lavender. Using fresh lavender sprigs as accents make it smell delicious too. Here are some simple steps to follow to create your own artichoke arrangement:
Cut the bottom stem so that the artichoke sits flat.
Separate the top most petals and remove the heart (obviously the artichoke hearts are consumable so that should not just be thrown away).
You can place either a shot glass or glass votive holder into the cavity you just created.
Either fill with water or a piece of wet floral foam cut to size.
You can now create your arrangement!