I know from experience that flowers are a great gift to give to anyone. Flowers are usually unexpected and unfortunately not something that we usually buy for ourselves. Flowers also make people feel good.
The next time you run into an occasion where you need to give a gift, why not make it a real surprise and give a present that is made out of flowers. It's simple, fun and will bring a smile to anyone's face.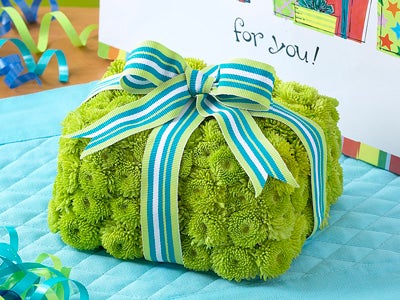 Step-by-Step Directions: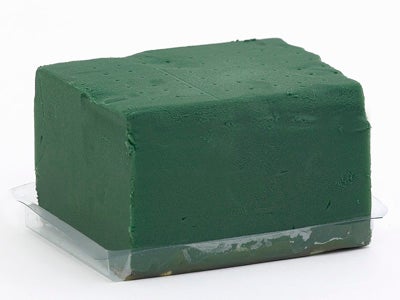 Glue a piece of floral foam to a plastic tray or liner and thoroughly soak the foam.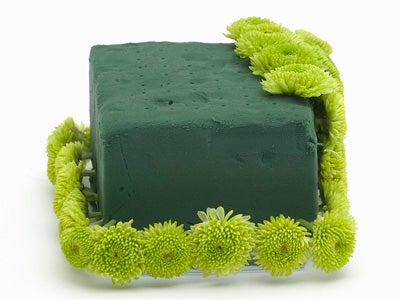 Stems of button poms have multiple blossoms on them. Cut the individual flowers from the main stem leaving about 2" of the stem on each bloom. Insert the button poms directly into the foam so that the flower is just touching the floral foam. Continue until you have covered the entire piece of foam creating the "present".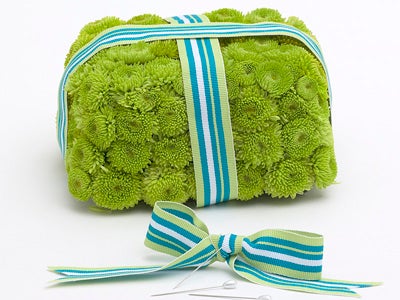 Tape a piece of ribbon to the bottom of the plastic tray/liner. Make a bow with the same ribbon and attach to the center of the present using a pearl head straight pin.