The asparagus vase is always a hit! Everybody loves it and it's so easy to make. Simply take the rubber band from around a bunch of asparagus and put it around a clear beverage glass. Take a stalk of asparagus and place it between the rubber band and the glass. Continue until the glass is totally covered – this usually takes about one bunch of asparagus. Cover the rubber band with a ribbon, raffia, bandana, napkin or whatever you may have around the house.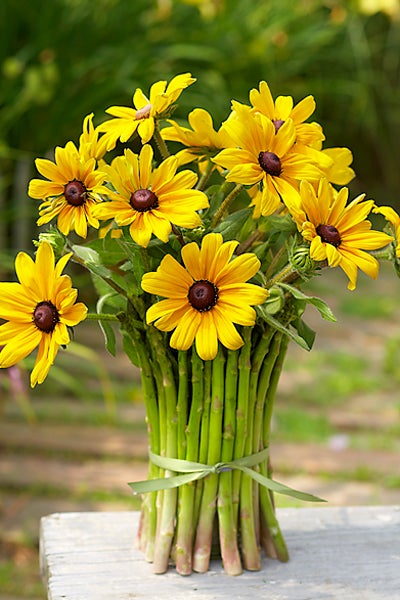 Fill the glass half way with water and arrange with flowers of your choice. In this image I used Black-Eyed Susan's right out of my garden.
Can you guess which veggie I'll use next?