Congrats! Mary from Confessions of a Craft Addict, you've been spotted as a DIY Mom. I see that beading is just one of your many mediums (I can so relate!), so I thought you would appreciate this stunning beaded vase. It's really easy to do and a great project to do together with your children. You can really get creative with the choice of beads and the different colors and textures. Enjoy!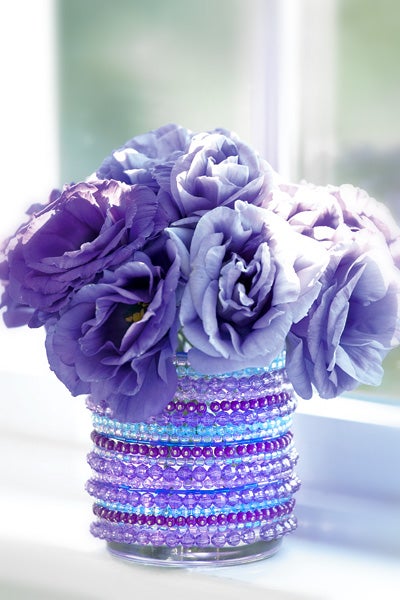 Measure and cut elastic thread to a length that will encircle glass, plus several inches to tie off. Thread first group of beads on elastic thread, test for fit and tie off. Now you can pre-cut a number of pieces of thread and continue threading until vase is completely covered.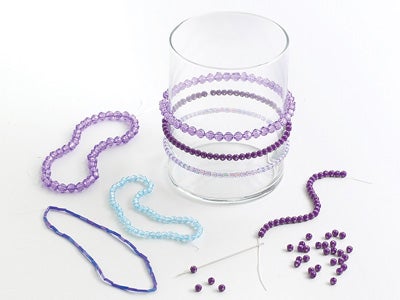 Fill vase two-thirds full with water and floral preservative. Cut stems of flowers (here I used lisianthus) to correct length so that the flowers sit just at the top of the rim of the glass. Continue until the vase is full.