The American Grown Field to Vase Dinner Tour has announced its 2017 schedule! These dinners are must-attend gatherings that place seasonal, local, and sustainable American Grown Flowers at the center of the table where locally–grown food is served by a farm–to–table chef.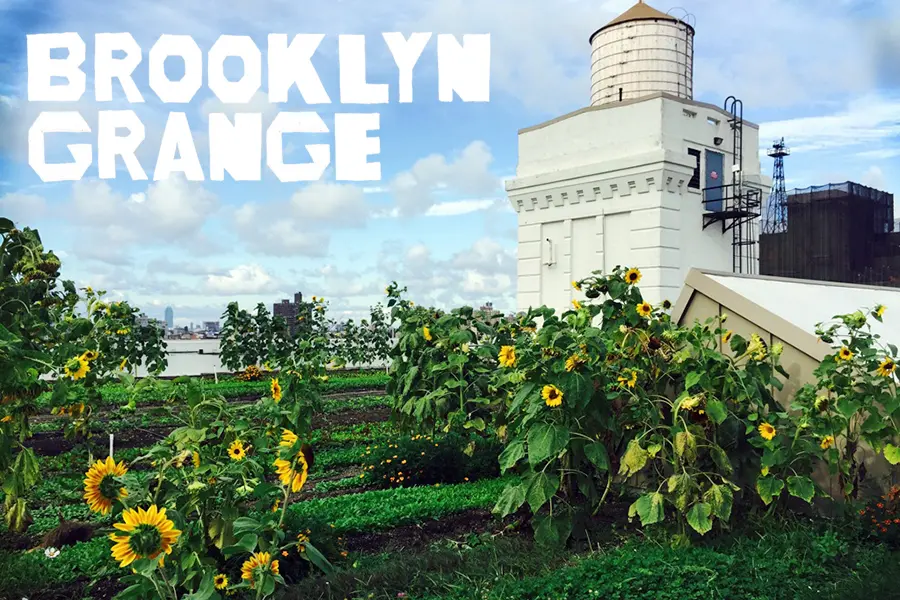 I was lucky enough to attend an American Grown Field to Vase Dinner at the Brooklyn Grange Rooftop Farm in 2015, and I still find myself daydreaming about that evening from time to time—especially now, at the end of a long winter, with hints of a spring that is fast approaching.  Seeing the first signs of crocus pushing through the hard ground reminds us that our days will soon be filled with bright blue skies and beautiful flowers in an array of vibrant colors.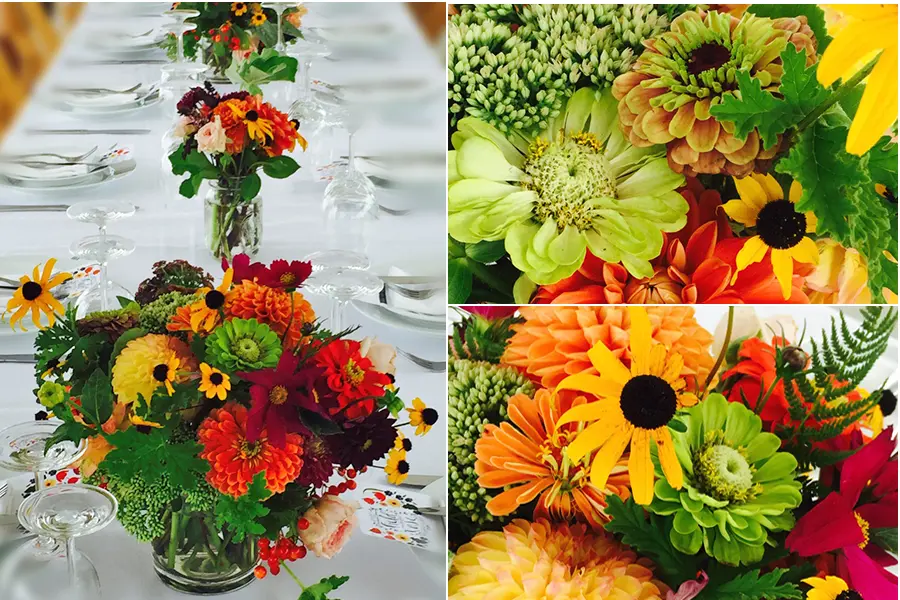 Believe it or not, all of the amazing flowers used in the arrangements for the dinner were grown right in Brooklyn at small urban gardens. The combination of black-eyed Susans, zinnias, sedum, and scented geraniums was breathtaking!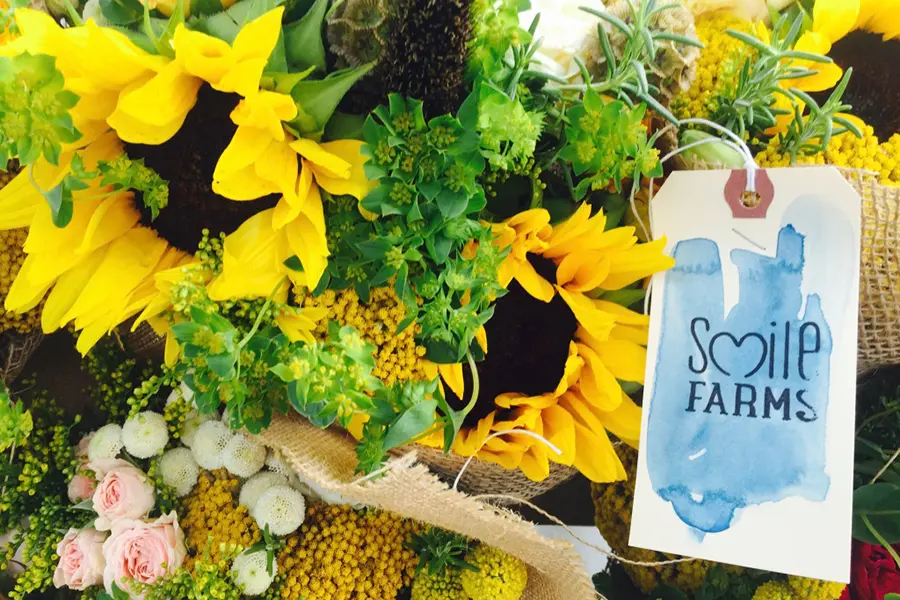 My family had just launched Smile Farms, a non-profit organization creating opportunities and jobs for disabled adults at local farms, urban gardens, and greenhouses in communities, and we were thrilled to be invited to introduce Smile Farms at this event.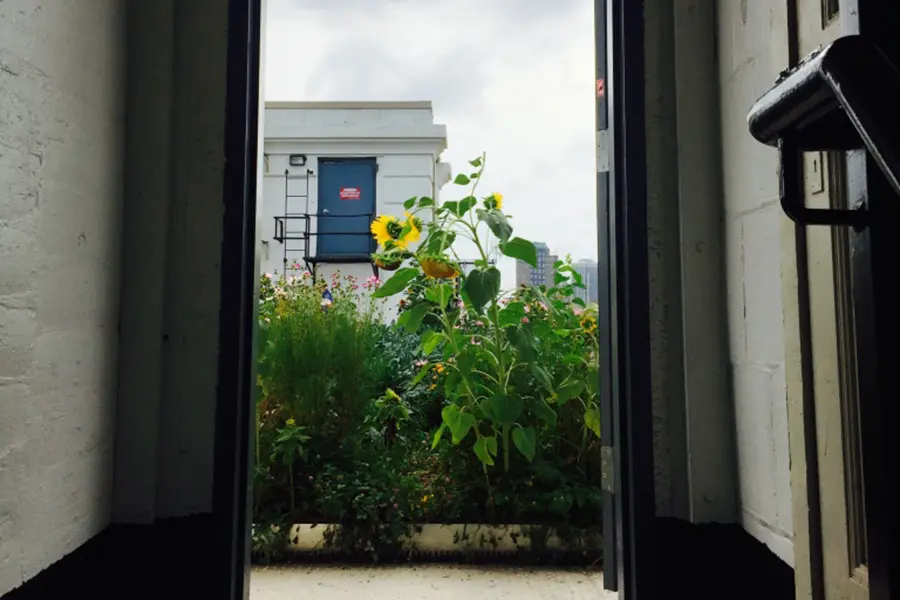 The magic started the minute that you stepped out onto the roof of a building at the old Brooklyn Navy Yard.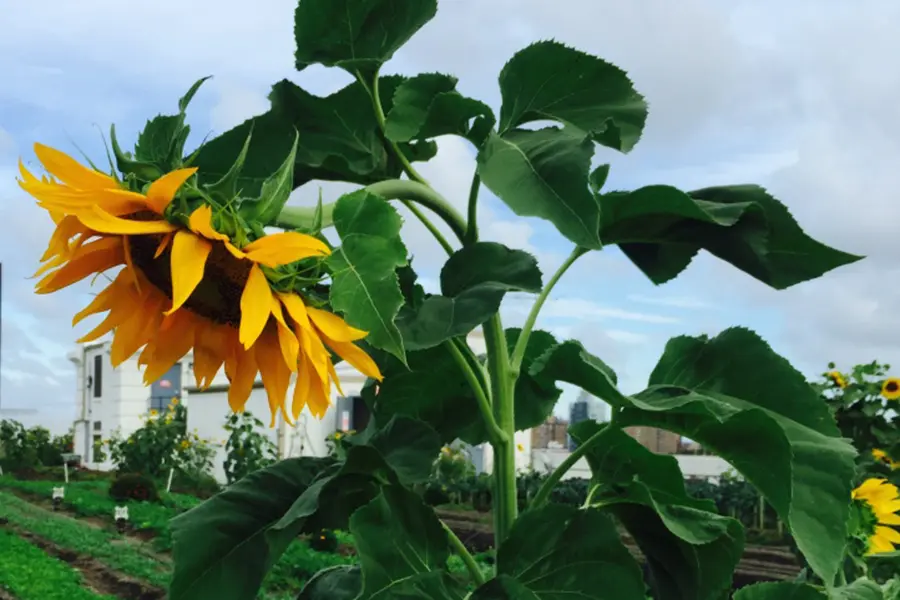 To be on a farm yet still in the center of a major industrial city was quite an experience.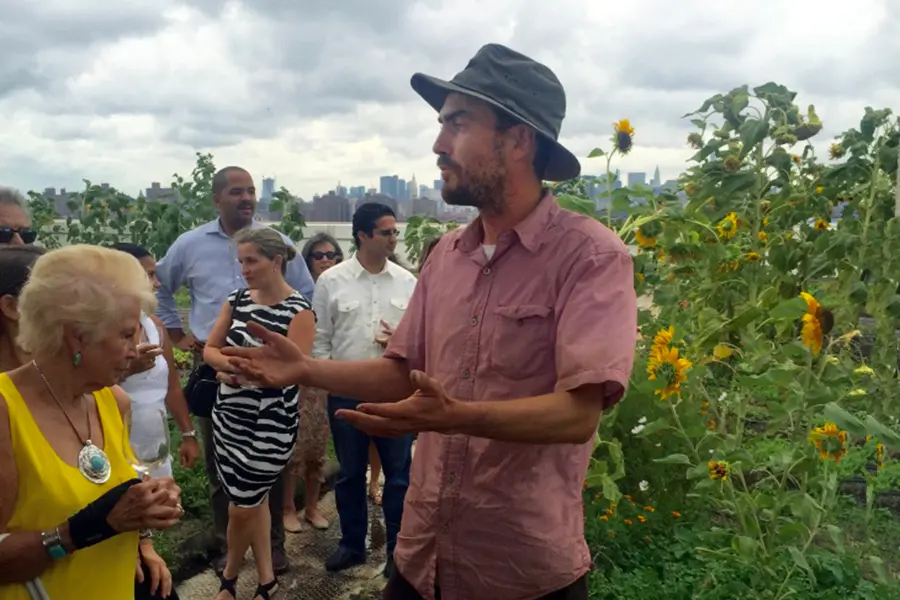 Co-founder, President, and Director of Agriculture, Ben Flanner, was gracious and informative as he conducted tours and shared his vision and dream of growing fresh local vegetables and herbs on rooftops and unused spaces of New York City.
Our chef for the evening was Tom Kearney, executive chef and partner in Brooklyn's The Farm on Adderley, which is just one of the local restaurants that buys products grown by Brooklyn Grange. He did not disappoint! Here's a link to a great interview with the restaurant's co-founder Gary Jones about sourcing locally in an urban community: http://www.americangrownflowers.org/meet-our-chef-for-brooklyns-field-to-vase-dinner/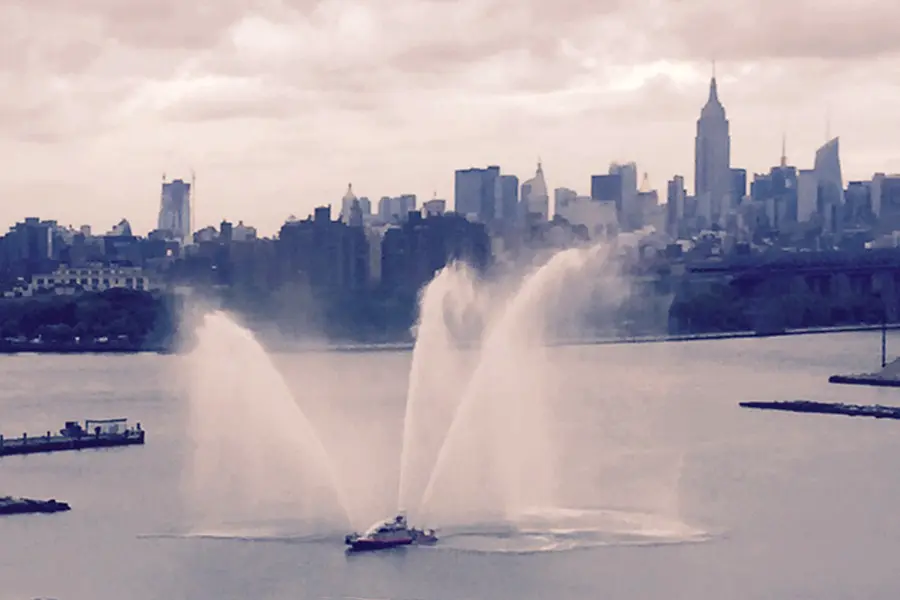 As if all of this wasn't enough, we even received a water salute from one of the FDNY fire boats!
Check out the list of this year's Field to Vase Dinners at http://www.americangrownflowers.org/fieldtovase/. If there is one planned for your area, I highly recommend buying tickets and treating yourself to an evening of fine food, flowers, and friends!