The Cherry on Top
This super-size cupcake makes the best centerpiece for a young person or a person who is young at heart. Made with carnations and football mums it not only looks super, but it lasts a long time too. It's a fun way to tell someone that they are the cherry on top of your life!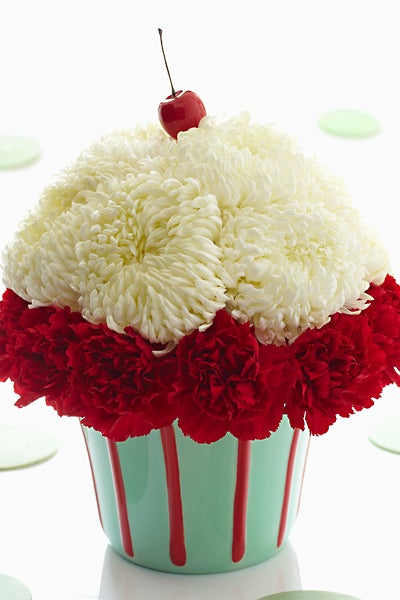 Strawberry Shortcake
Strawberry shortcake cream on top, tell me the name of your sweetheart! This floral cupcake makes me feel as nostalgic as that jump rope song that we used to sing. Remember, you would call out the letters of the alphabet and whichever letter you were up to when you stepped on the rope was supposed to be the first letter in your sweetheart's name? Here's to the good old days!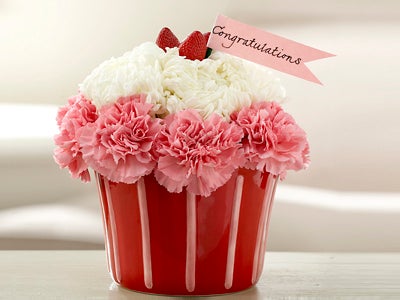 Chocolate Soufflé
If chocolate is your thing, you'll love this chocolate soufflé with pink icing. Okay, I know that soufflé doesn't have frosting, but work with me here. If you already have a soufflé pan why not use it in a unique way and just have some fun with it!!