No matter if you're spending your first Valentine's Day in Los Angeles, or your fiftieth, there are a seemingly endless number of ways to make the holiday special. Don't settle for a typical dinner and a movie type date when the city has so much more to offer. Romance flourishes in the City of Angels, where the weather's always pleasant and spontaneity can be rewarding. From enjoying a hike to a local waterfall to experiencing priceless, historic artwork, there's no shortage of romantic things to do in Los Angeles. If you're looking for a few new ways to enjoy the Valentine's Day holiday, look no further than our handy guide to Los Angeles date ideas.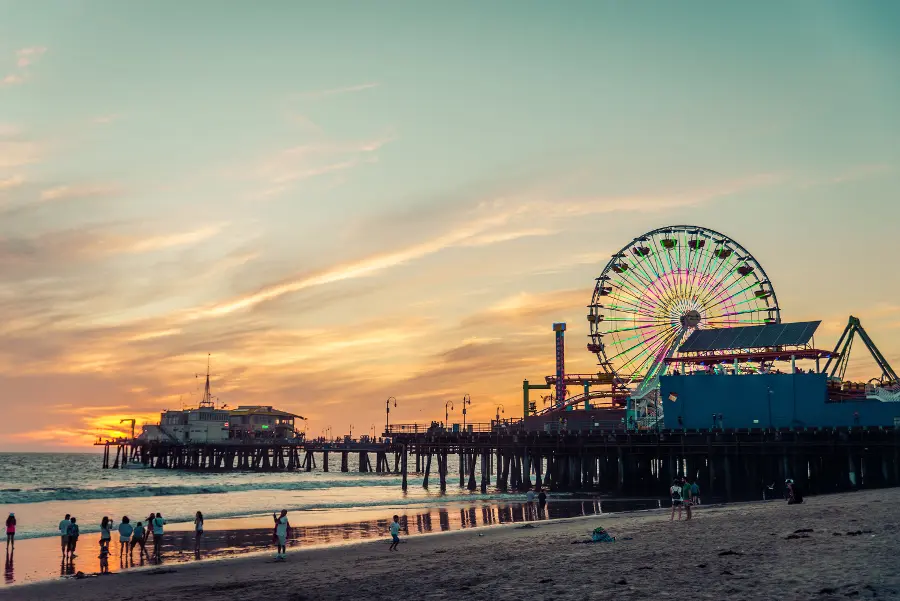 A Romantic Day in Malibu: The Getty Villa & Dinner at Moonshadows
Forget Virginia; Malibu is for lovers. One of the most romantic cities within Los Angeles, Malibu's charm lies in its beautiful beaches, deliciously fresh seafood, and the richest museum in the world—The Getty Villa. For those of you that appreciate the finer things in life, The Getty Villa houses ancient art from Greek and Roman times along with Mediterranean-inspired gardens. After exploring the sixty-four acre fine art campus, enjoy a sunset dinner with ocean views at nearby Moonshadows Malibu, a contemporary American fine dining establishment with a special three course Valentine's menu. You can even have flowers waiting for your sweetheart by ordering a special Valentine's bouquet delivered right to your reserved table.
Picnic & Stargazing: Griffith Park & Observatory
A picnic is a quintessentially romantic date idea in Los Angeles no matter what you're celebrating. How about having one in the middle of the largest municipal park in the United States? Griffith Park boasts over 4,000 acres of greenery accessible to the public with a number of different picnic areas. Perhaps the most unique of the bunch is the Old Zoo picnic area. Enjoy your spread surrounded by the remnants of the original LA Zoo, complete with cages, abandoned in 1966. Once you've experienced the wonder of the wilderness, head to the Southern slope of Mt. Hollywood for a glance at the heavens in the Griffith Park Observatory. Learn about the cosmos at one of the museum's many exhibits or check out a show at the Samuel Oschin Planetarium. When night falls, you'll be able to see the entire city of Los Angeles lit up from 1,134 ft. above sea level.
Santa Monica Pier: Games, Rides, and Walks on the Beach
Being one of the most popular Los Angeles date ideas, Santa Monica Pier provides a wealth of entertainment when you're looking for a little fun. For those who are young or young at heart, the pier has a number of classic arcade games that are sure to bring on some nostalgia. Along with pinball, skeeball, and air hockey, there are carnival games outside in Pacific Park—the pier's resident amusement park. Snuggle up on the ferris wheel, scream your head off on the roller coaster, or get dizzy on the scrambler ride. Once you've had enough thrills for the day, wind down with a stroll down the pier or along the beach; oftentimes you'll see street performers or special concerts around dusk.
Hike to a Los Angeles Waterfall: Sturtevant Falls
If you and your date are athletic types, why not go for a hike on one of the many hundreds of trails within Los Angeles County? On the outer edges of the county, in Sierra Madre, lies Sturtevant Falls, an exciting hiking trail through Angeles National Forest and the San Gabriel Mountains. While the first half mile of the trail is downhill on a paved road, the majority of the hike will take you through the woods past adorable cabins and stony creeks. After three miles, you're rewarded with a view of the beautiful, fifty-foot waterfall that cascades into a small, natural pool below.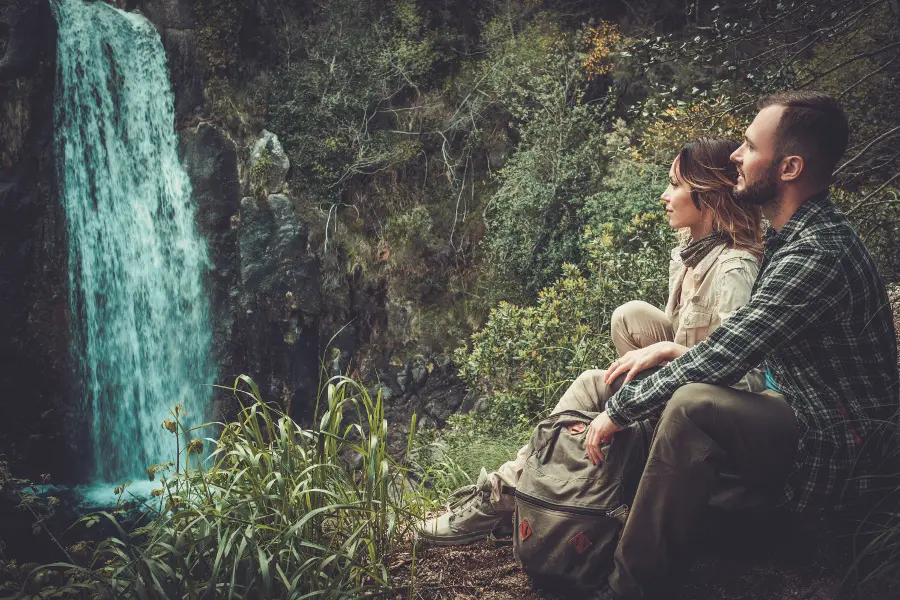 See a Movie Like Hollywood Royalty: The Notebook at Los Angeles Theatre
What could be more romantic than seeing a movie like Hollywood royalty did in the 1930s and 40s? A handful of vintage movie theatres still remain in Los Angeles' Broadway district downtown. One such gorgeous relic is the Los Angeles Theatre. Get dressed up with your love and enjoy a true taste of Hollywood glamour amid the theatre's crystal chandeliers, ornate ceilings, and decadent decor.
Experience a Century of Winemaking: San Antonio Winery
While it's not Napa or Temecula, Los Angeles does have a few of its own well-established wineries. Amid the urban jungle of Downtown LA lies San Antonio Winery, a 100-year-old location perfect for a romantic day out. With free tastings and daily winery tours, this is one date idea that won't break the bank on Valentine's Day. After you've picked out your favorite wine, purchase a bottle to share at their onsite gift shop. Or, if you get hungry, indulge in the delicious Italian-style offerings at the onsite Maddalena Restaurant amid the rustic redwood casks.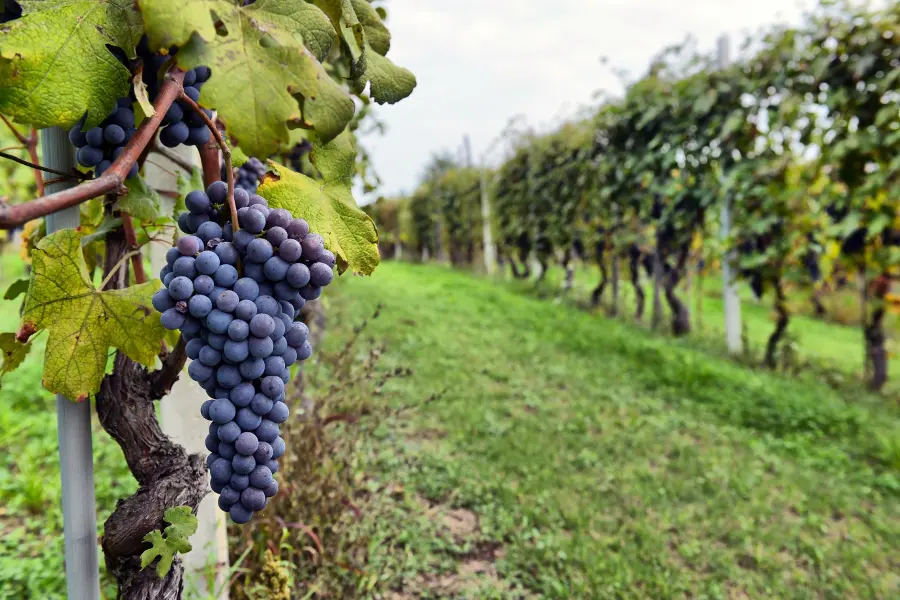 Indulge Your Inner Foodie: Grand Central Market
A must among newcomers looking for the ultimate in Los Angeles date ideas, Grand Central Market is a foodie's paradise. Can't decide between Chinese, Mexican, American, or Italian? With over thirty unique, prepared and packaged food vendors, you can create your own feast by ordering a little something from multiple places. Enjoy your meal with counter service, take-away, or at one of the many provided tables onsite. It's a much more casual ambiance for a date, but one that feeds on your own spontaneity and sense of adventure as you taste your way through some of Los Angeles' finest culinary offerings.
No matter how you choose to spend your Valentine's Day in Los Angeles, don't forget to send Valentines flowers or gifts to your special someone to start (or end) your day off right!