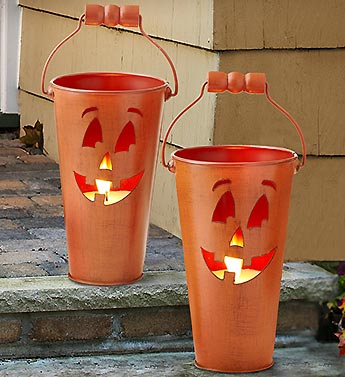 Halloween is all about the creepy atmosphere, but you don't have to turn your house into a full-blown haunted mansion to show your guests a hair-raising good time. Picking out a few key Halloween decorations will turn your party into a spookfest. Just think tactically! Here are a few hassle-free Halloween party decorations that will have your friends screeching with delight from the minute they knock on your door.
Outdoor Halloween Decorations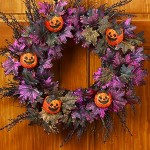 Give your guests a little Halloween party preview by welcoming them to your home with mood-setting outdoor decorations. Line your walkway with fall mums on each side, and wrap them with spooky string lights. Place a Halloween lantern and a few mini pumpkins between each mum to complete your grand entryway.
At your doorstep, have a candlelit Jack-o-lantern and a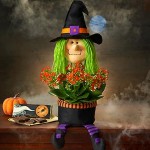 crafty little witch—like this Bewitching Halloween Plant—awaiting your partygoers with a plate of chocolate, trick-or-treat style. Once your friends have picked up their sweet treat and are ready to ring your doorbell, shock them by hanging a Glittered Halloween Wreath on your front door. With such a chilling reception, your guests will be ready for some Hallow's Eve revelry! Continue Reading…