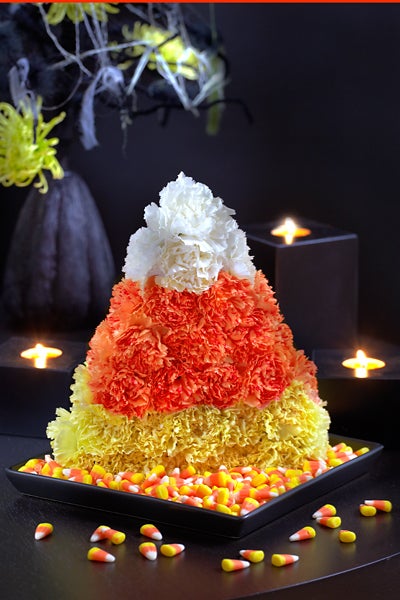 From now until the end of the year is a crafters dream. From Halloween through Thanksgiving and right into the holiday season, there are more reasons to decorate and create than any other time of the year. Make a fun candy corn inspired centerpiece and let the creativity begin!
Candy Corn
This ubiquitous Halloween candy was the inspiration for this floral centerpiece. It is made entirely out of carnations with a floral foam base. Since carnations come in so many beautiful colors, including orange and yellow, and are long lasting they were a natural choice for this project.
Remember to check back on a regular basis, because I will be sharing many ideas for decorating, gifting, and creating with flowers for all of the upcoming seasonal celebrations.