From winning gift ideas to card message suggestions, "Birthdays Reimagined" provides tips to help you make your loved one's birthday wishes come true. Birthdays are a chance to celebrate, commemorate past years and what's to come, and connect with friends. Make your birthday matter with these expert tips.
Every year, we all have a special day when we're showered with gifts, well-wishes, greeting cards, and congratulatory social media posts. Children look forward to their birthdays and all the presents, games, and cake that come with it. For adults, the pomp of birthdays sometimes diminishes as life gets busy. But the day is no less special.
Children and adults alike enjoy good times, and that is especially true on birthdays. Birthdays, whether your own or someone else's, are a great reason to have fun, entertain, socialize, and make memories.
"Your birthday is a celebration just for being born," says Pauline Wallin, Ph.D., a psychologist in Camp Hill, Pennsylvania. "You don't need to do anything to earn it, and no one can take it away from you."
Each anniversary of your birth marks a unique moment in time — the day when you came into the world — and is a reminder that you have been given one more year of this wonderful gift of life. That alone is reason to treat it as a joyous occasion.

While birthdays connect us to our past, they also can serve as temporal landmarks. These moments help us move forward by encouraging us to make a fresh start and take action toward future goals and aspirations. Rather than being about numbers, birthdays are about life and constant renewal, and each one should be celebrated with alacrity.
"The fact is, every birthday is special, whether the birthday boy or girl is turning 8 or 80," says Jim McCann, 1-800-Flowers.com's founder and executive chairman. "Birthdays are an opportunity to connect with the people in our lives and reflect on accomplishments, learnings, and memories."
Getting older = getting better
Sure, a birthday means you're another year older — but that's even more reason to celebrate. You have one more year of lived experience to your credit, and with it comes extra wisdom, learning, and personal growth.
In fact, celebrating another year can help promote a healthy attitude toward aging. "In some cultures, such as Greek, Native American, and several in Asia, older people are considered wise and given great respect, so this can be a good aspect to focus on as we get older," Dr. Wallin says.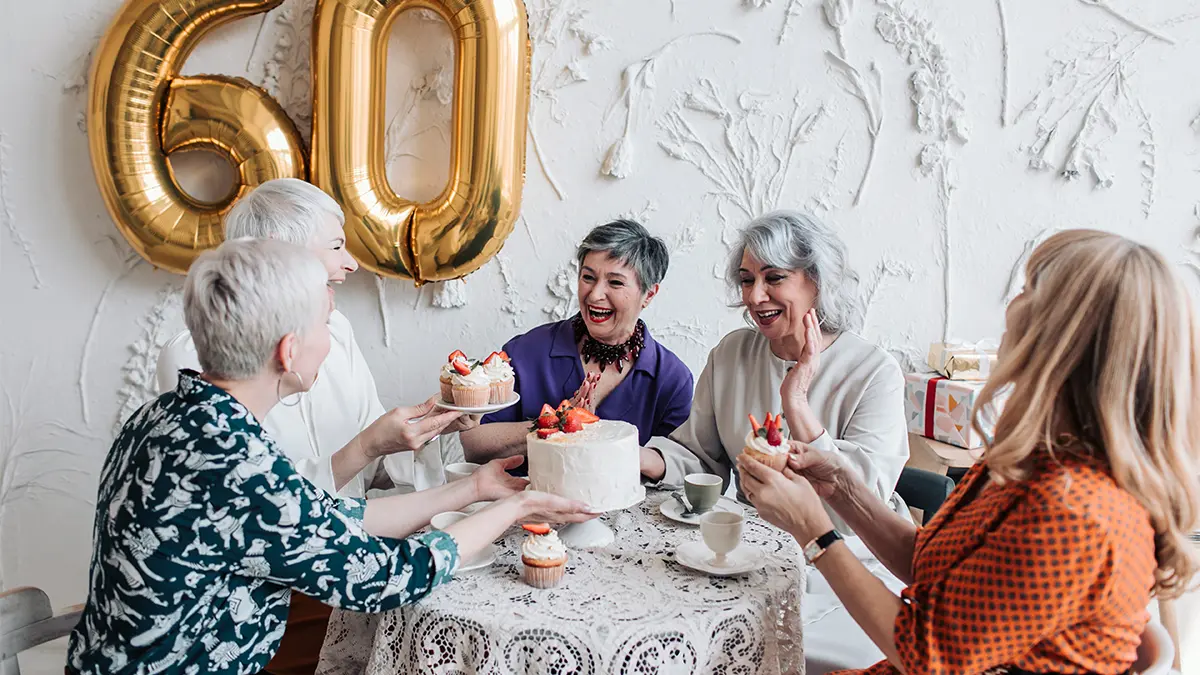 Birthday celebrations and acknowledgments also can promote mental health and emotional well-being. "It's a feel-good moment when someone takes the time to recognize your birthday," says Deborah Crowe, an executive and business coach based in London, Ontario. "Who doesn't like to be recognized on their special one day out of 365?"
In children, birthdays can be good for building self-esteem. "Birthdays are focused on the individual, which can make a child feel special," Dr. Wallin says. "And as an adult, having happy memories of childhood birthday celebrations can be good for your mental health."
Here are five ways to make sure you treat every birthday as the milestone it deserves to be.
1. Take time to reflect on the past year
Use a birthday as a time to take stock of the honoree's life. Look back on what they've achieved since their last birthday, the hurdles they've overcome, and where they hope to be when their next birthday rolls around.
Capture your thoughts in a letter or express them at the party or over a phone call. "You have the power to affect how someone feels," McCann says. "Pick up the phone, send a text, or share a memory, and let them know how much you are thinking of them on their special day."
2. Show gratitude by giving back
Birthdays can be a great time to reflect on many blessings in our lives and what we're grateful for. If your birthday is coming up, use it as a chance to give back, such as requesting donations to your favorite charity in lieu of gifts. This is something Dr. Wallin herself has done. If a friend's birthday is coming up, ask about a favorite charity you can contribute to.
3. Celebrate in a way that pleases you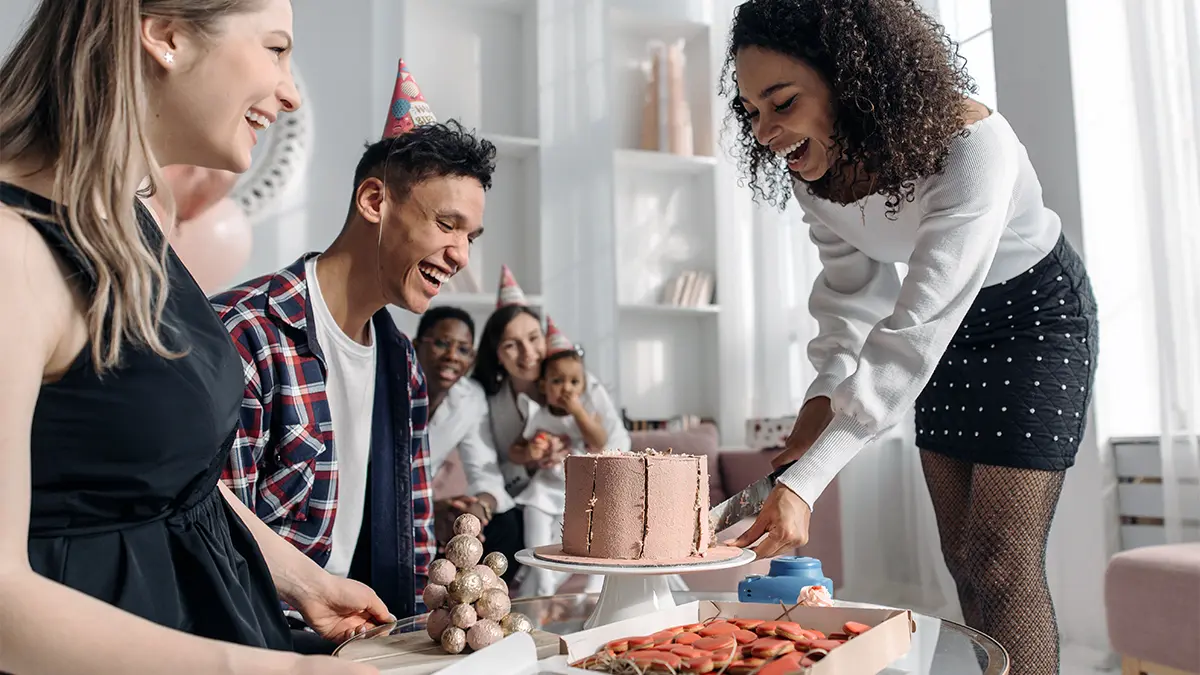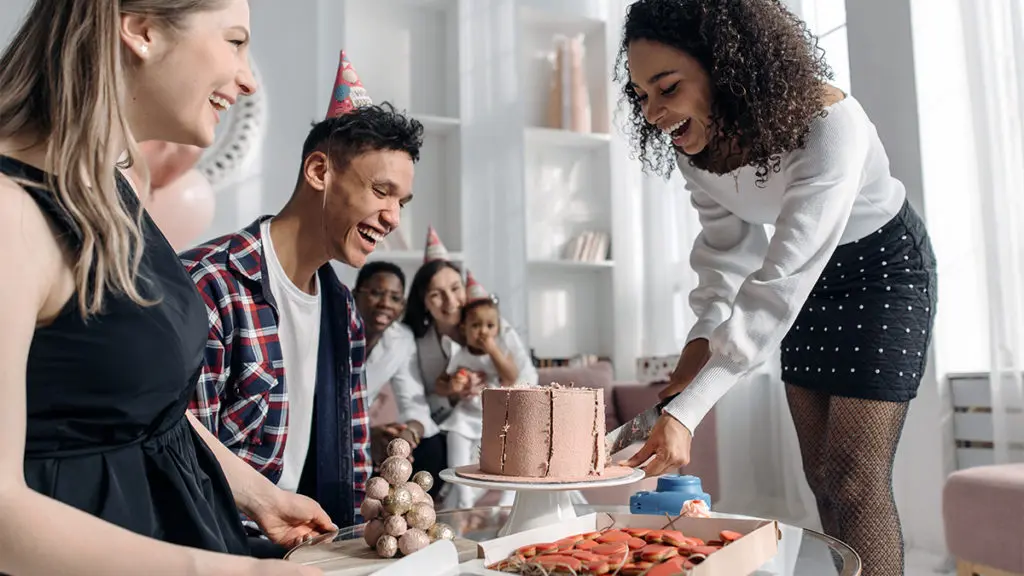 However you choose to celebrate, do it in a way that makes them happy. If a big, all-out bash is not their thing, you can mark the occasion in a more quiet, low-key way. "I tell people to focus on making the day enjoyable for themselves," Dr. Wallin says. "Simple pleasures like buying flowers or plants are easy to do and don't require a lot of preparation."
4. Remember others on their birthday
As nice as it is to have our birthdays remembered, it's even better to remember someone else on their birthday — even if it's just saying (or singing) happy birthday to them. "It's a very small effort that is usually much appreciated, and it's also a good way to keep in touch with people you don't see or talk to very often," Dr. Wallin says.
5. Give a gift
Gifts are a wonderful added perk to having a birthday. Whether giving to a friend, family member, employee, colleague, or even yourself, here are five gift ideas to inspire and delight.
Who doesn't love tasty, sumptuous food? These are items we tend not to buy for ourselves, so receiving a basket with yummy cheeses, pâtés, jams, and teas is sure to please the birthday person for weeks to come.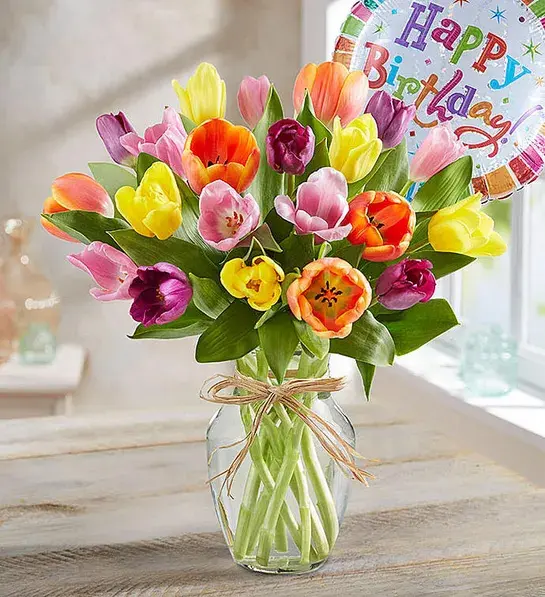 There's nothing like a fresh floral arrangement or a plant basket to lift one's spirits and remind the recipient of your love and well wishes.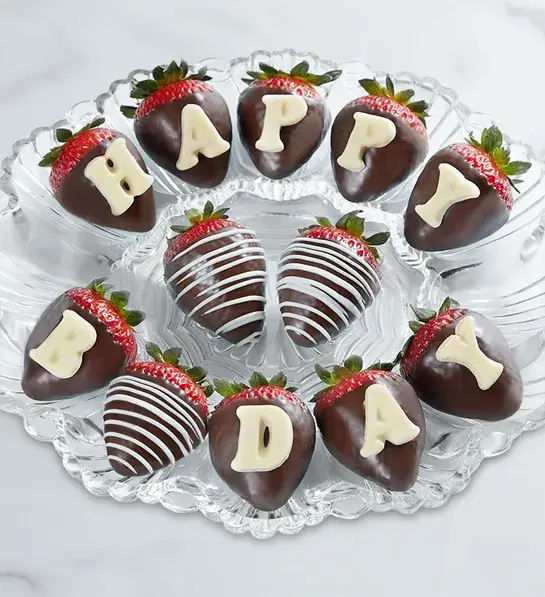 Sweets
Chocolate-covered strawberries, cheesecake bites, or candy-covered cake pops will please the sweet tooth of any birthday recipient or party guest. They are also perfect for a work celebration.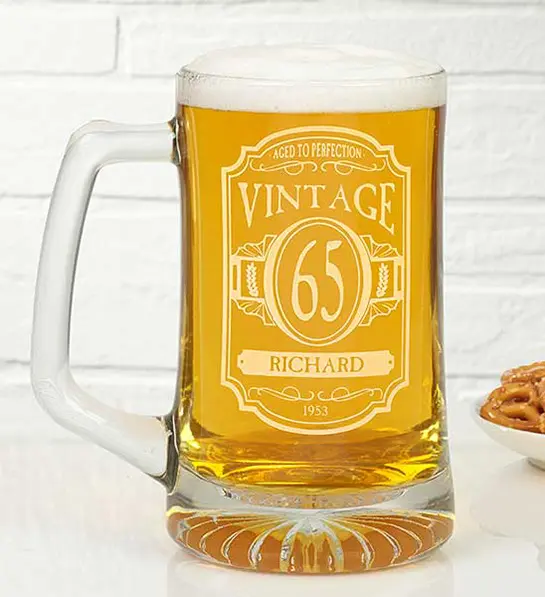 A personalized framed photo, mug, glassware, T-shirt, or bottle of wine that reflects the recipient's unique personality shows extra thought and care on your part. Additionally, Crowe says, "giving personalized gifts to staff on their birthdays shows the employer has spent time getting to know their employee outside the scope of work and is present and interested in their lives."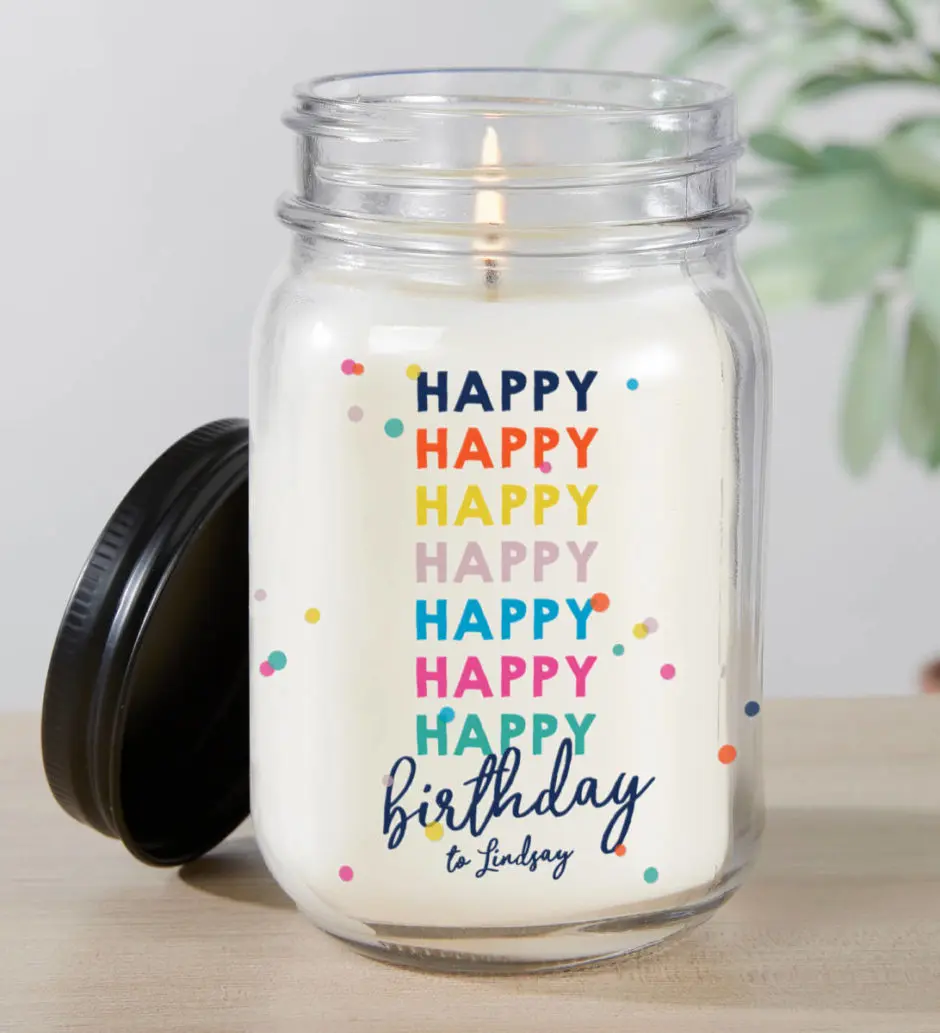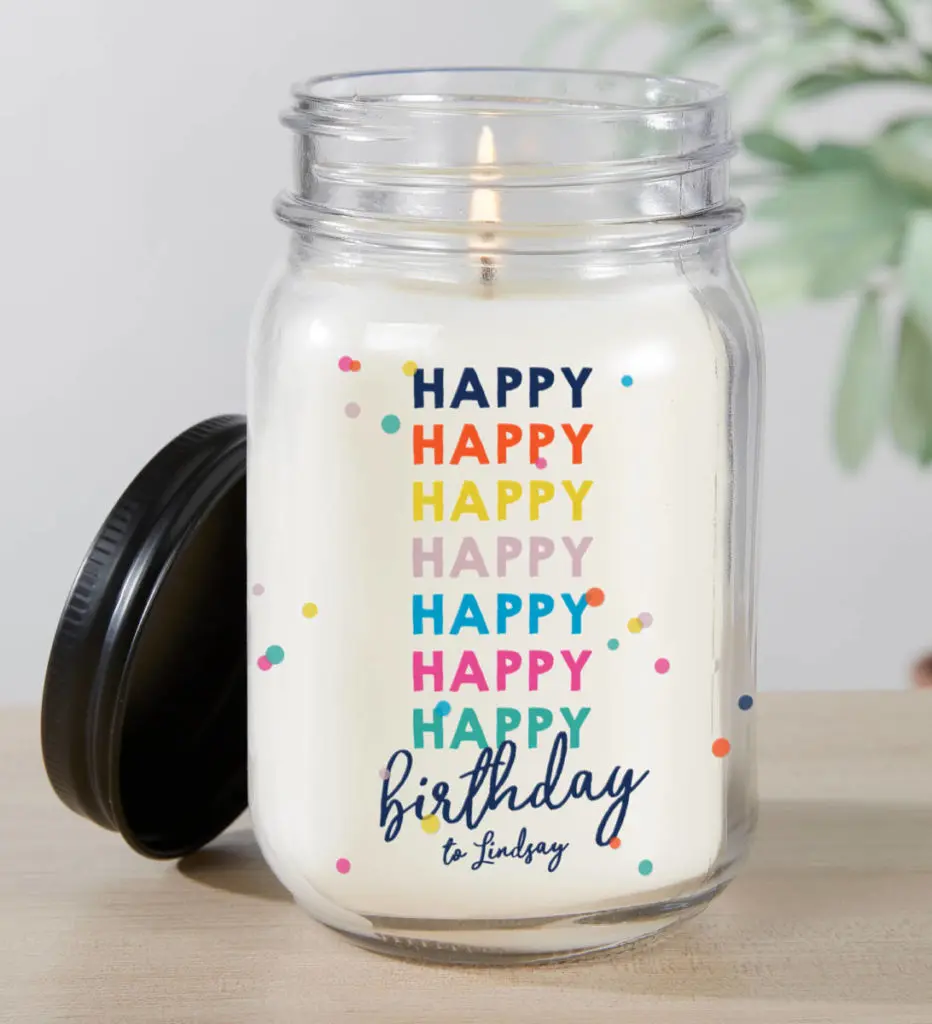 In addition to giving off light and warmth, candles can symbolize support and love. You can choose from an array of candle shapes, sizes, and scents — or gift your friend or co-worker a special birthday candle.
Don't rely on others to make your birthday special
If someone forgets to send you a card or gift, or even give you a call, let it go. "My advice, which I follow myself, is it's up to you to make your birthday special," Dr. Wallin says. "If others remember, that's a bonus, but if they don't, it does not mean that you're not important to them. Your birthday is not a test of how much your family and friends care about you."
Instead, let this motivate you to become better at remembering others on their birthday. Go out of your way to treat them on their special day as you would want to be treated on yours. No matter what age a person is turning, treating their birthday like a milestone is something that never gets old.