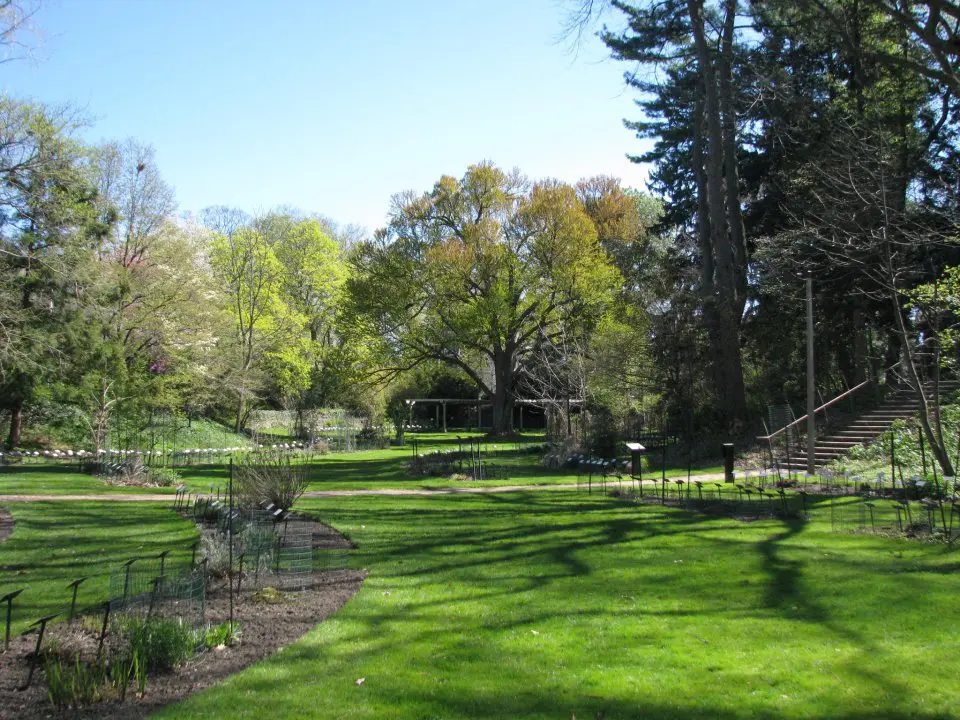 Michigan State University in East Lansing, Michigan is fortunate enough to have one of the oldest and most beautiful collegiate botanical gardens in the United States: The W.J. Beal Botanical Garden. In fact, it is the oldest continuously operated university botanical garden of its kind in the United States. The garden was founded in 1873 by Professor William James Beal. There is a rich history in the gardens that few know about, notably the large ginkgo tree that is located next to the Beaumont tower on campus. This tree was a gift from the famous botanist Professor Asa Gray of Harvard University in 1863.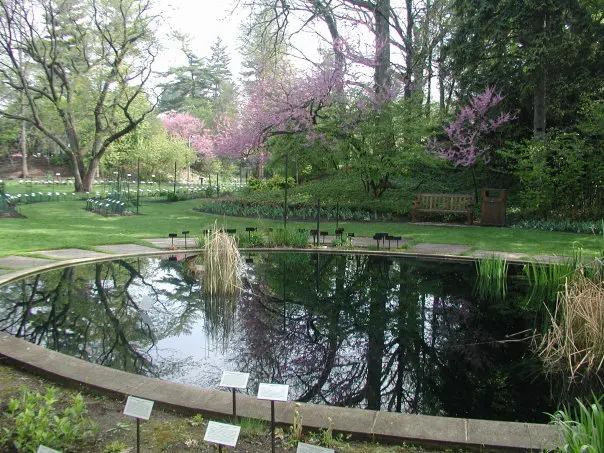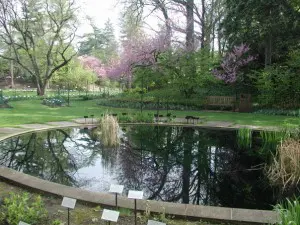 The Michigan State University W.J. Beal Botanical Gardens consists of over 5 acres while its corresponding arboretum encompasses the entire developed campus of approxmately 2100 acres. As the arboretum essentially is the entire Michigan State campus, it is hard for students to escape it. The Botanical Gardens however are only in an area on the north end of campus near the North Campus Library. The beauty of the Gardens is admired by the entire student body at Michigan State making it a popular location for studying. An especially popular area for students is near the pond which has a number of benches, making it a great place to enjoy the garden and find serenity within the campus.
One of the famous aspects of the Gardens is it's extensive research program. Students and faculty use the garden and it's resources to conduct their own research. Some of the studies that have been recently conducted at the Gardens are: a study on the waxy layer of bayberries related to the understanding of plants and oils for biofuels, attempting to breed trees that are resistant to some fungi, and studying insects that attack apples by using their crabapple and cedar trees. One of the more fascinating and long standing studies that has been going on at the Gardens is the Beal Seed Viability study.
In the autumn of 1879 Professor Beal planted a bottle of seeds on campus and every 20 years the bottle is unearthed and the seeds are examined to see which will germinate. In 2020 the 140th year bottle will be excavated. For more information on the Beal Seed Viability study click here.
The garden just recently added the Al and Jean Goldner Daylily Collection and next year will be celebrating its 140th anniversary.