Are you in charge of hosting Thanksgiving this year? Whether it be your first time or your fifteenth, hosting and cooking for this big occasion can be a milestone moment. We asked award-winning designer David Tutera to share his tips for Thanksgiving hosting & what the holiday means to him.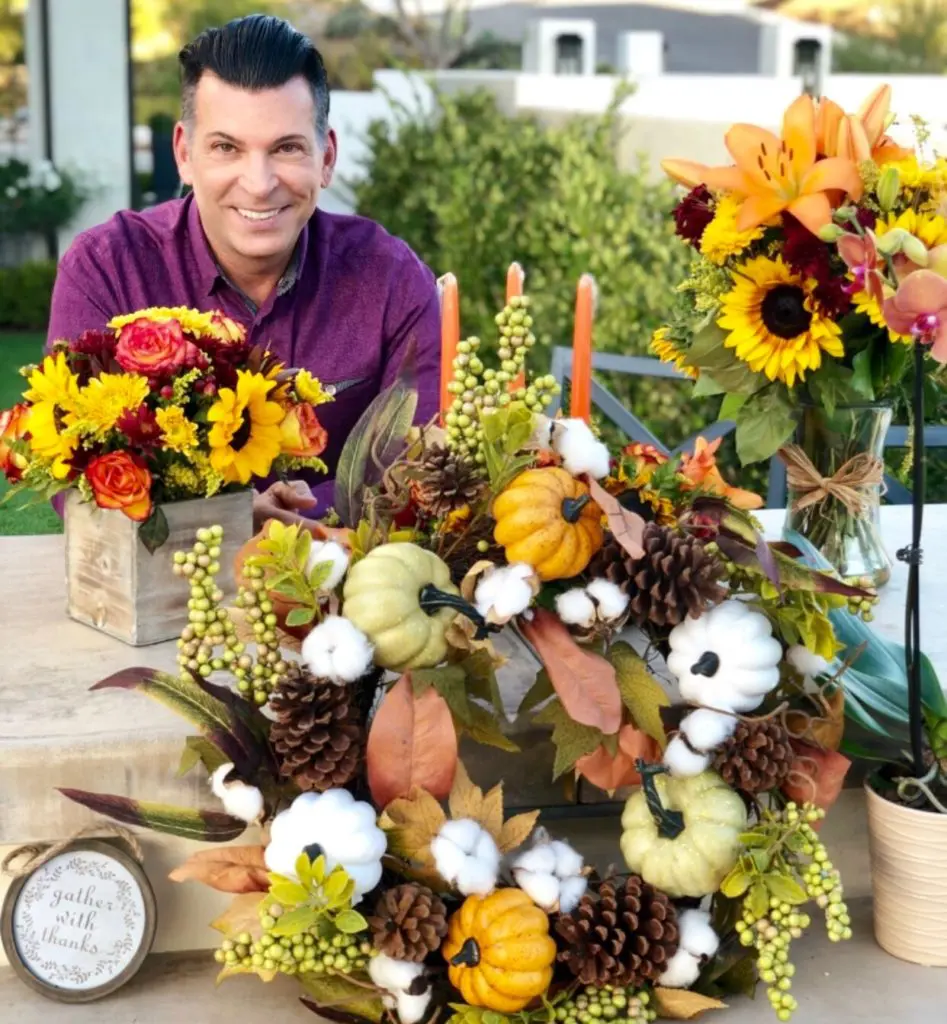 What are your best hosting tips for Thanksgiving?
Thanksgiving is about tradition, family, and being home.
I love to set a table and make it an experience. Place cards, flowers, fabrics, colors that embody the fall and adding spices and berries and texture to the table. I believe you want to truly be present at any table, therefore collectively experiencing the five senses is what makes a table become an experience. The smell/fragrance of the food and spices, the touch of texture of the fabrics on the table, and place settings. The sounds of background music that creates the ambiance. Seeing the faces of your family and friends at the table and of course tasting all the wonderful dishes made in your kitchen.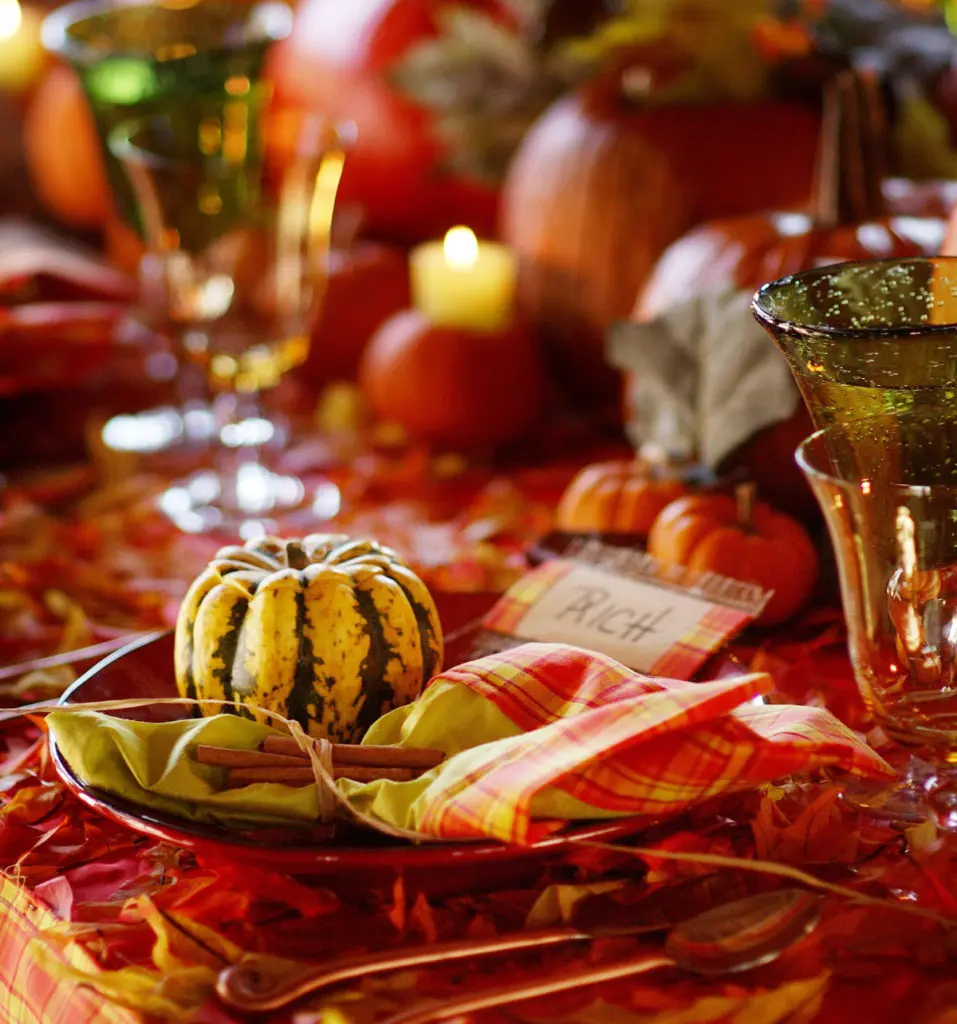 For first time hosters, what would be your best advice?
vironment you are creating. Your first holiday you should never be stuck in the kitchen. Make it easy on YOU. If you have to order in it's OK or if you need to do something simple that is totally OK….in fact ask your guests to bring a favorite dish from their family traditions to YOUR home. Make a plan and make sure all elements of YOUR thanksgiving menu are met. It is a fun way to break the ice to your first time hosting thanksgiving by asking your guest to share their recipes and a story of the dish they brought to your table.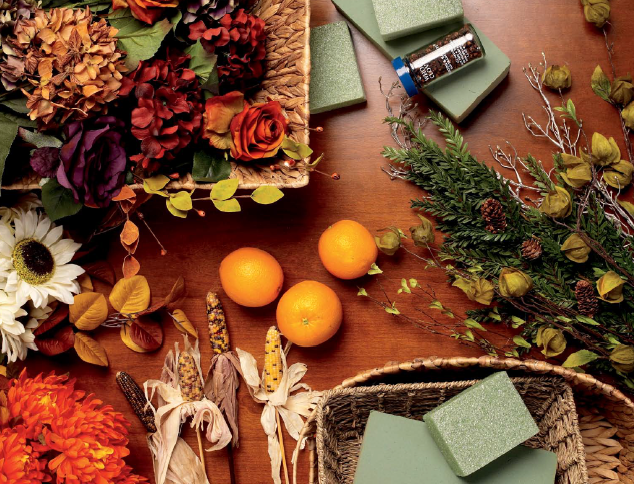 We ❤️ fall decor! What is trending now for Thanksgiving to help decorate your home?
The color of metallics!!!! Combining gold and bronze with copper and silver and pewter and adding wood to the mix is on trend. If you don't have a full place setting for you dinner guests then make it all eclectic creating a more casual setting. The use of various textures is on trend as well.
What is the best thing for guests to bring hosts for Thanksgiving?
A bottle of wine, BUT flowers are always fabulous because they will for sure make everyone smile. Flowers that execute the season: Dahlias, roses, sunflowers, berries, Zinnias and more. A door wreath or runner of flowers for the dining table is wonderful. Embrace the season. Berries, colorful leaves, grapevine, miniature pumpkins used as vases to hold flowers or to display candles. Dried spices that add texture and fragrance, too.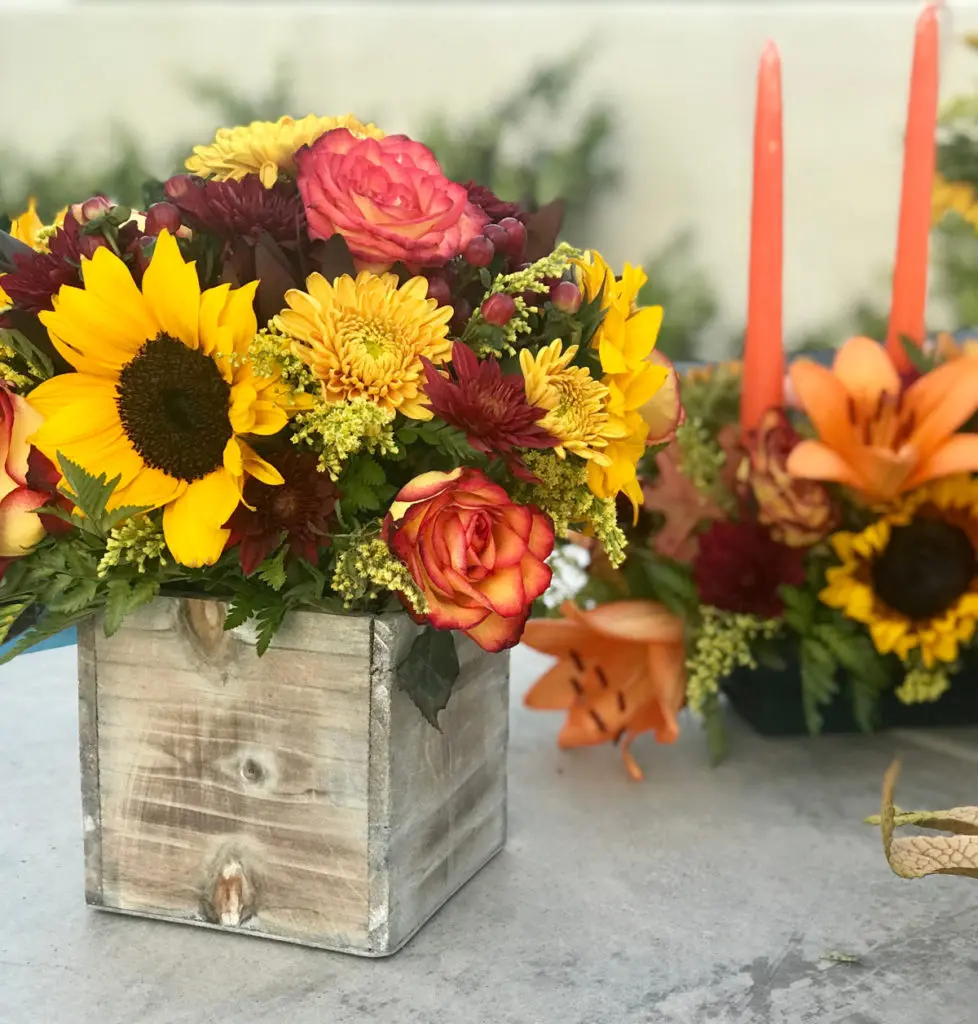 What are you thankful for?
EVERY DAY I am Thankful for my amazing family….my husband, Joey… our two daughters, Cielo and Gracie, and our two doggies, Lucy and Teddy. It is my family that defines who I am….!