One of the greatest days of the year is almost here – Thanksgiving! What plans do you have to celebrate this year? Will you be having friends and family over to your house, or will you be attending a Thanksgiving dinner party? If your schedule includes heading over to someone else's home this Thanksgiving, you know the drill – you should never show up empty handed! That said, today, we wanted to share some of our favorite Thanksgiving hostess gift ideas – here are a few things you can bring: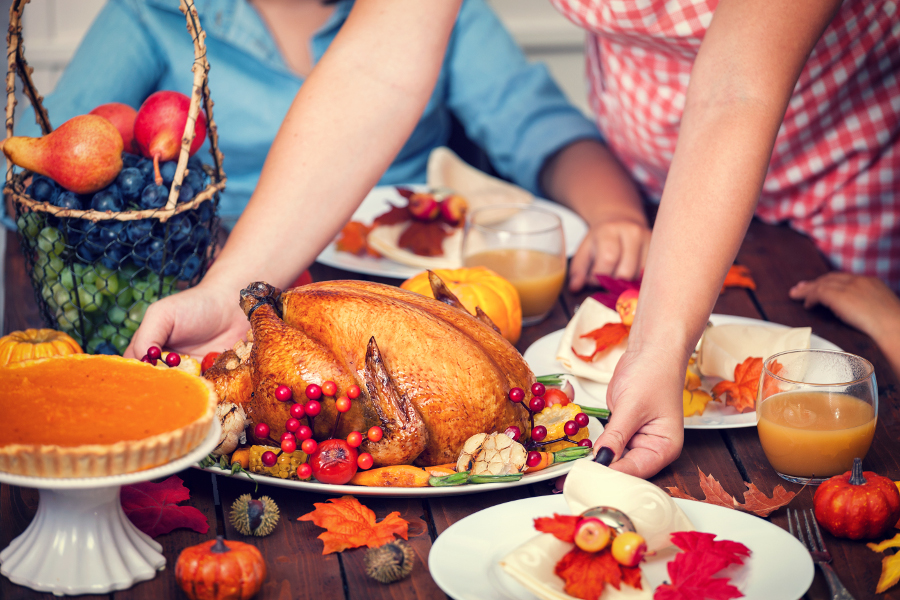 Flowers. Not only will your host enjoy looking at their flowers once the holiday is over, but they'll also make for the perfect centerpiece for their Thanksgiving table! These Thanksgiving flowers are primarily made with orange, red and yellow flowers (perfect for the season), so any one is sure to add an additional festive feel to Thanksgiving dinner. 
Gifts for entertaining. Your Thanksgiving host is going to be doing a lot of entertaining, so how nice would it be for them to have some new accessories to use? For example, a wine tool kit will help with a lot of their beverage needs and give everyone something new to drink out of! (Speaking of wine kits – mason jars, beer and wine are always great gifts too)

Dessert. Dinner is up to the dinner host, but dessert can be on you! And it doesn't matter if you bring something homemade or prepackaged – either way, taking some of the responsibility and pressure off of the host is one of the best Thanksgiving gifts within itself! If we may make a recommendation, we suggest one of these bakery gifts.
A coffee kit. Speaking of dessert, it wouldn't be complete with coffee! With that said, we highly recommend showering your host with a coffee gift basket (tea works too!) – they'll be super thankful to have something extra to serve to dinner guests!
A helping hand. Quite frankly, one of the best Thanksgiving hostess gift you can bring is not a material item, but is rather a helping hand. Taking on the responsibility of cooking for a large group can be very overwhelming, so any help that you can provide would be greatly appreciated!
With Thanksgiving day right around the corner, we'd like to take this opportunity to wish you all a very happy Thanksgiving! We hope that your day is filled with lots of love and laughter, and hope that it's everything you imagined it would be!