When the pressure is on to get mom the perfect Mother's Day gift, it can be hard to find something that seems good enough for the woman who gave you everything. But lucky for you, we're here to take some of the pressure off of your shoulders. When it comes to mom, keep these three words in mind: thoughtful, personal, and beautiful.
All mom really wants this year is to know that she's loved and appreciated. Make her feel like the luckiest mom in the world (and score some major brownie points) by getting her:
Flowers
Flowers are a Mother's Day staple for a reason — they're always a crowd pleaser! Seeing as how carnations are the official Mother's Day flower, any mom would be moved by their beauty and symbolic meanings.
Looking for something a little less traditional? From bright to pastel, big to small, and single to mixed flower bouquets, a bouquet of flowers will never fail to put a smile on mom's face.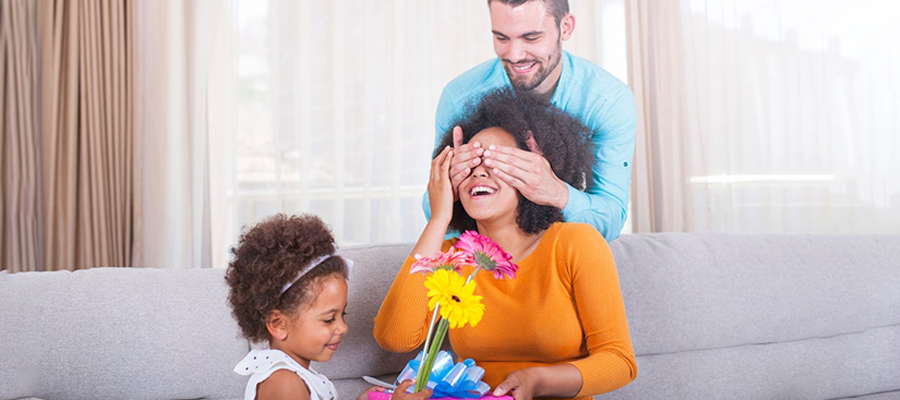 Gardening Essentials
Does your mom practically live in her garden throughout spring? If so, add outdoor plants and trees to her already blooming bed.
While you're at it, make her gardening experience all the more enjoyable with floral-printed gardening tools and a handy carrying case.
Sweets and Treats
There's no such thing as "too much" on Mother's Day, meaning it's the day mom gets to indulge! From cakes and cookies to chocolate covered strawberries and popcorn, the list of decadent desserts your mom deserves is almost too long to list!
If she prefers her chocolate paired, let her enjoy a variety of treats that perfectly compliment one another.
Experiences
If your mom wouldn't trade one afternoon with you for all the money in the world, perhaps the best thing you could give her is the gift of quality time together.
Maybe you two should enjoy this Sunday treating yourselves to an in-home spa day. Perhaps there's a rose festival coming to town soon that she'd enjoy touring with you. Or maybe you two could bend an elbow (or two, or three) at a DIY wine tasting. No matter what you decide to do, your mom will love the fact that you're doing it together.
Home Goods
Remind mom that she's the most important person in your life on Mother's Day and every day after with the help of a personalized throw and pillow set. Once she's nestled into the couch and covered with her favorite blanket, let her unwind and relax next to the soothing glow and smell of a lavender candle.
Hand-Crafted Gifts
If your mom is still holding onto the macaroni necklace you made for her back in first grade, she'll swoon over this floral hot air balloon. All you need to send your mom's excitement sky high is a few pieces of ribbon, her favorite flowers, and a pale pink balloon.
Once presents are done, keep mom smiling from the time she wakes up to the moment she falls asleep with these heartfelt ways to make her feel special on Mother's Day.