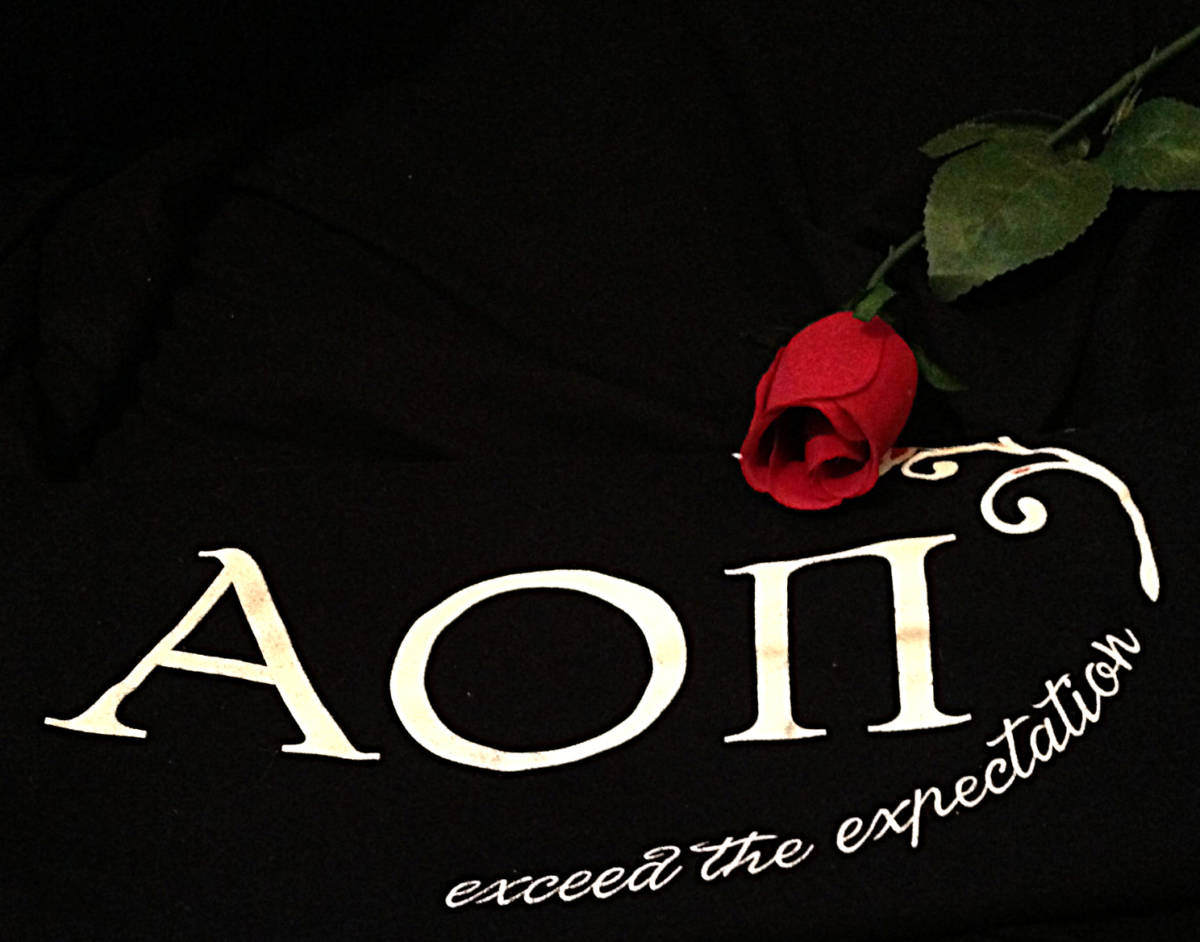 When people hear the word sorority they don't normally associate it with flowers but unbeknownst to many, most organizations have a flower association that ties into their traditions. There are 26 nationally recognized social sororities that each have their own special sorority flowers to further identify themselves.
Flowers are a component of sorority ceremonies, and as decorations at sorority events. New members or "sisters" are also typically given the sorority's flower on the day they are initiated as a welcoming gift.
Sororities Who Use Roses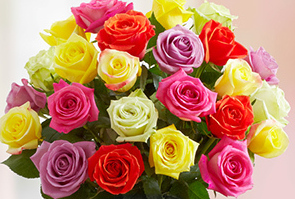 Roses are not only beautiful, but often symbolize love and appreciation, which is why many sororities use it to symbolize their organization.
Alpha Gamma Delta (ΑΓΔ) uses red and buff colored roses with green asparagus ferns.
Alpha Omicron Pi (ΑΟΠ) uses the jacqueminot rose.
Alpha Sigma Tau (ΑΣΤ) is known to use the yellow rose.
Alpha Xi Delta (ΑΞΔ) is represented by the pink rose.
Delta Gamma's (ΔΓ) flower is the Delta Gamma cream colored rose.
Delta Zeta (ΔΖ) represents themselves with the pink Killarney rose.
Theta Phi Alpha (ΘΦΑ) and Kappa Delta (ΚΔ) both use white roses as their flower.
Sigma Delta Tau's (ΣΔΤ) uses golden tea roses to represent themselves.
Phi Sigma Sigma (ΦΣΣ) identifies themselves with the American beauty rose.
Sororities Who Use Carnations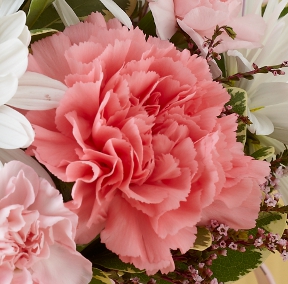 Carnations are a very versatile flower and come in a variety of colors which makes it easy for sororities to choose the variety and color that best represents themselves.
Alpha Chi Omega or ΑΧΩ is represented by the red carnation.
Gamma Phi Beta (ΓΦΒ) uses a pink carnation.
Pi Beta Phi (ΠΒΦ) uses wine carnations.
Phi Mu (ΦΜ) uses rose color carnations.
Chi Omega (ΧΩ) represents themselves with white carnations.
Sororities with Purple Flowers
Purple flowers and flowers in the purple family are also commonly used by many sororities to represent themselves. With purple often symbolizing confidence, wisdom, courage, amongst other strong character traits, it is the perfect fit.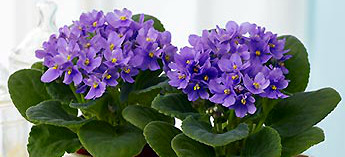 Alpha Delta Pi (ΑΔΠ), Zeta Tau Alpha (ΖΤΑ), Sigma Kappa (ΣΚ), and Sigma Sigma Sigma (ΣΣΣ) all use different color violets as their flowers of choice.
The woodland violet is used by Alpha Delta Pi (ΑΔΠ).
The white violet which is mainly a white flower with hints of purple in the center, is used by Zeta Tai Alpha (ΖΤΑ).
The wild purple violet is used by Sigma Kappa (ΣΚ).
Delta Phi Epsilon (ΔΦΕ) uses purple irises.
Sororities with Unique Flowers
Some sororities have chosen more unique flowers to identify themselves.
Lily of the valley is used by both Alpha Epsilon Phi (ΑΕΦ) and Alpha Phi (ΑΦ).
Forget-me-nots and lily of the valley is used by Alpha Phi.
The pansy is used by Delta Delta Delta (ΔΔΔ).
The black and gold pansy is used by Kappa Alpha Theta (ΚΑΘ).
The fleur-de-lis is Kappa Kappa Gamma's (ΚΚΓ) flower of choice.
Narcissus and aster are used by Alpha Sigma Alpha (ΑΣΑ).
Have you or someone you know used flowers in their sororities? We'd love to hear YOUR sorority flower stories!
---