Written by our Founder and CEO, our Celebrations Pulse Sunday Letters aim to engage with our community. From sharing stories to welcoming your ideas, we want to help you to express, connect, and celebrate the important people in your life.
On New York's Long Island, where we live, it's hard not to form a bond with the sea. Our community traces its roots to people who crossed the ocean and turned to it for their food and livelihoods. Today, amid constant reminders of the area's maritime heritage, many still fish as a hobby and flock to the shore on hot summer days.
In fact, we both live near the shores of Long Island and enjoy the water for relaxation and inspiration. Jim's 4-year-old grandson, Kurt, loves fishing with his dad, James. At least once a month, they grab their rods and board a boat for a father-son sea excursion. Even if the fish don't bite, they return with a tighter bond, having spent the day talking outside the range of the internet.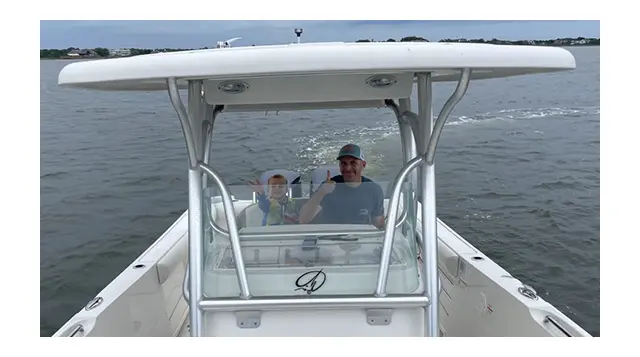 The importance of the ocean and the life it contains cannot be overstated. Water covers more than 70% of the planet. Oceans feed us, regulate our climate, capture carbon, and generate most of the oxygen we breathe. A third of all humans live within 60 miles of an ocean, which provides nutritious food even to those who live in landlocked areas.
Seafood also played a critical role in our evolution. Archaeologists have found evidence that our ancestors started eating fish and other aquatic creatures more than 1.8 million years ago – a period that happens to coincide with rapid evolutionary brain growth. Seafood is rich in docosahexaenoic acid or DHA, an omega-3 fatty acid that's in short supply in the modern diet. It's essential for optimal human brain growth in childhood, and cognitive and emotional health in adults.
Though the oceans appear infinite, their resources are not. Overfishing is depleting stocks. Plastics and other pollutants contaminate the water. Global warming raises temperatures and stirs up stronger storms.
Oceans and seas are fragile ecosystems. We need to take care of them if we want our children and grandchildren to have the bond of appreciation and respect that we and our ancestors have had with the oceans.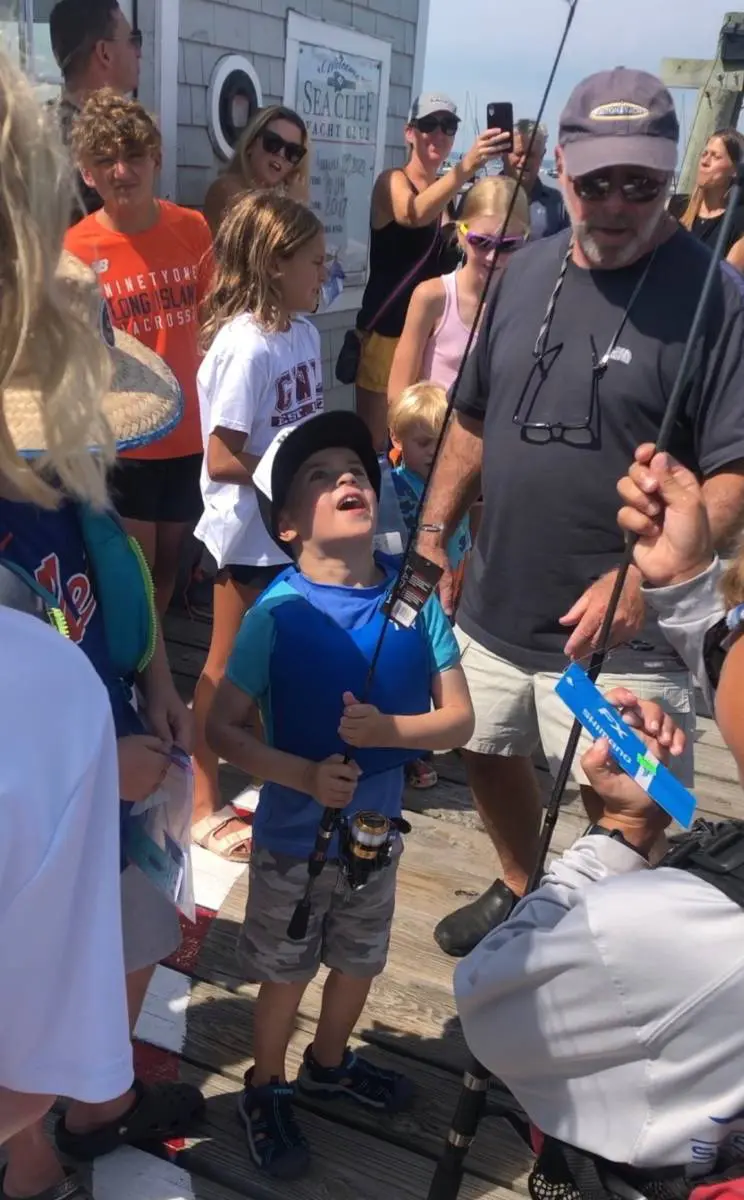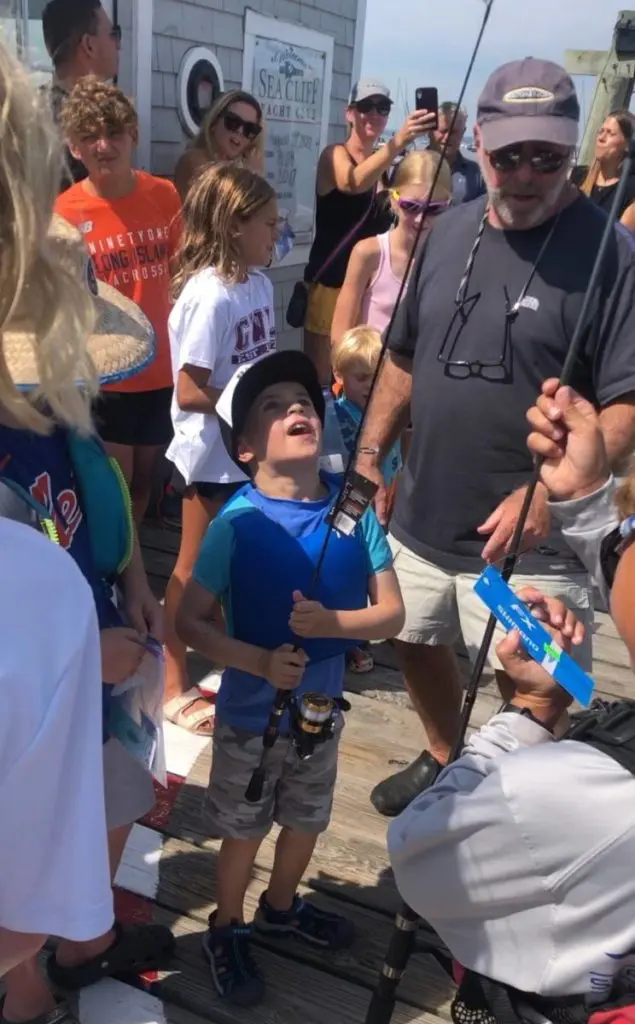 A fish tale like no other
Over a year ago, we were looking to expand our company's food group and asked our community for ideas. In survey after survey, the response was clear: You wanted "better for you" options. And so we looked to the sea.
One company's name came up repeatedly in our search. Vital Choice Seafood & Organics was a small business founded by two fishermen with deep experience fishing in the frigid and perilous waters off the coast of Alaska. They understood the benefits of seafood in a healthy lifestyle and the importance of protecting the environment.
These two men – Randy Hartnell and Dave Hamburg – witnessed the impact commercial fishing had on the environment and their livelihood. In fact, the company got its start after the price of wild salmon collapsed due to the proliferation of farmed salmon. To help spread the word about the benefits of wild salmon, they parked their boats and toured grocery stores around the country.
We'd set up our barbecue, cook wild Alaska salmon, and tell its remarkable story to store patrons. We explained the dramatic differences between wild and farmed salmon — how wild salmon is more natural, more nutritious, more sustainable, and tastes better too. Then we'd let them try it themselves and more times than not they were hooked! – Randy Hartnell
One day, a woman in Michigan asked how she could get wild salmon after Randy and Dave had left because her store didn't consistently stock it. That led to an investigation into the best way to ship frozen seafood – and to the birth of Vital Choice in 2001.
For two decades, Vital Choice has grown well beyond salmon while standing firm to its founding principles.
We're not just a retailer. We're also an active advocate for protecting wild fish resources and the livelihoods of responsible fishers. We feel it personally because that's the world we come from. As one person put it, "we not only sell good things, we also do good things. – Dave Hamburg
Vital Choice joins our community
A year ago, we announced that Vital Choice had joined our family of brands. Almost overnight, our selection of "better for you" options expanded substantially. On top of fresh fruit from Harry & David and vegetables from The Chef's Garden, we now offer a range of tasty seafood that includes wild-caught salmon, whitefish, shellfish, marine supplements, and organic berries.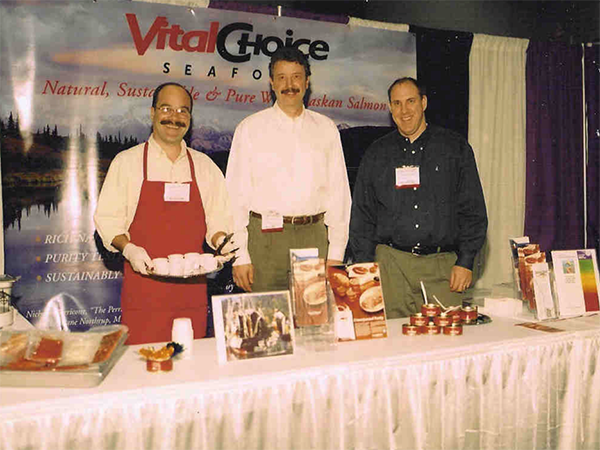 We know that many of you are passionate about seafood. To celebrate the one-year anniversary of Vital Choice's joining our family of brands, we invite you to submit your favorite original seafood recipe. We'll feature our favorites on the Vital Choice blog – and provide $50 gift cards to the first 25 submissions.
We look forward to seeing – and trying out – your recipes and hope you enjoy Vital Choice and the sea as much as we do!
All the best,
Chris & Jim