Our series "Celebration Inspiration" is all about bringing you top-notch advice and creative ideas to make the most of life's special moments.
We're over one year into the COVID-19 pandemic, and the world is slowly opening up again. For the class of 2021, virtual classes have come to an end and it's time to celebrate – graduation is here!
However, many schools are still opting for virtual graduations in 2021 to continue to reduce the risk of spreading the virus. While the idea of a virtual graduation celebration might have sounded far-fetched in a pre-COVID world, it remains the best option for honoring the Class of 2021 while maintaining social distancing.
But don't let the thought of yet another Zoom meeting get you down. There are plenty of ways to celebrate the grads in your life by throwing a virtual graduation extravaganza that they won't want to miss. Join in on the fun with these tips to honor their hard work and dedication from the comfort of your living room.
Celebrating graduations remotely
As event planner Randi Slick will tell you, the COVID-19 pandemic revolutionized the way the world celebrates. "The event industry was the first to be shut down and the last to open back up," says Randi, owner of event planning company, Signature Events. When everything from massive dream weddings to children's birthday parties were put on hold last year, schools also had to adapt and figure out ways to recognize graduates without risking exposure to the virus. Randi says that in some cities this year, graduates are being honored with in-person graduations with strict capacity limitations.
When it comes to celebrating a virtual graduation, Randi thinks you can still make it memorable. "I think gathering messages of support and congratulations from family and friends is a great idea," he says. "With today's technology, the possibilities are endless and it would be a keepsake they could carry with them forever. I think we have taken for granted how fortunate we are to have the options we have virtually."
Here are a few inspirational ideas while planning your own virtual graduation celebration.
Zoom party
We may be tired of using Zoom for work meetings and remote schooling, but when it comes to hosting a virtual party, it's a great tool in helping us to stay connected. With the proper planning, you can host an unforgettable virtual celebration over video. Think decorated backdrops, graduation-themed virtual photo booths, and silly slideshows with endearing (and embarrassing) pictures and anecdotes of the graduate.
Send a gift
When the winds of change are blowing, classic gifts are often the most appreciated. A stunning bouquet of flowers, a sweet edible treat, or even a special keepsake necklace will mean the world to any 2021 grad. Your gift will arrive via contactless delivery, just in time to celebrate their achievements.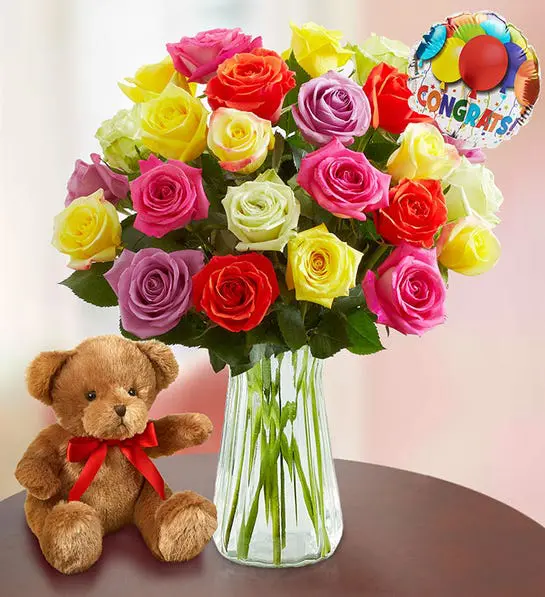 Here's a few of our favorite picks from the graduation flower and gift collection.
Congratulations Assorted Roses
A vibrant bouquet of bright, beautiful roses is a quintessential graduation gift. This festive arrangement conveys your congratulations in a meaningful way, and the pops of color will bring a smile to any grad's face. Bonus points if the flowers arrive early so they can be displayed prominently during a virtual celebration!
Graduation Artisan Iced Cookies
Fresh-baked artisan cookies iced with graduation decorations are sure to please! They'll appreciate the detail on the graduation cap, balloons, stars, and more – but not for long! These delicious butter cookies will be eaten up in short order. Choose from a set of five or set of eight scrumptious treats.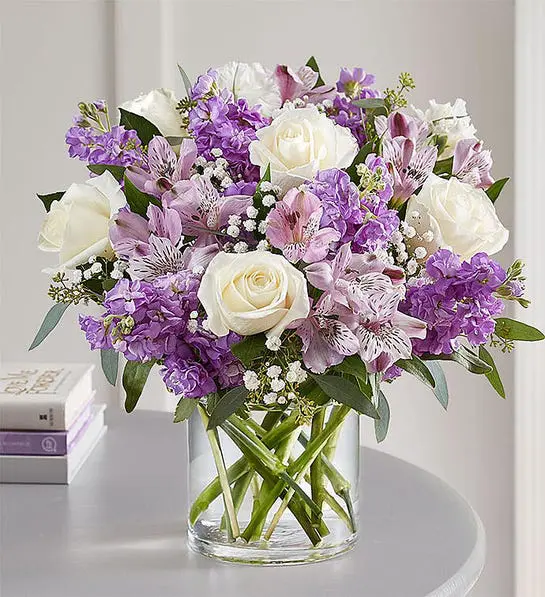 Lovely Lavender Medley
One of the most elegant arrangements from the collection, this lavender-hued medley would make such a special gift for a daughter, granddaughter, or niece who is graduating. The delicate white roses are surrounded by purple blooms and greenery, making for a distinguished bouquet. Don't forget to add a heartfelt message to tell them just how proud you are.
Congrats Succulents by Lula's Garden
Succulents are a trendy plant and they're easy to care for. This little trio of succulents from Lula's Garden come in a simple box that actually doubles as a planter, so no messy transplanting is needed.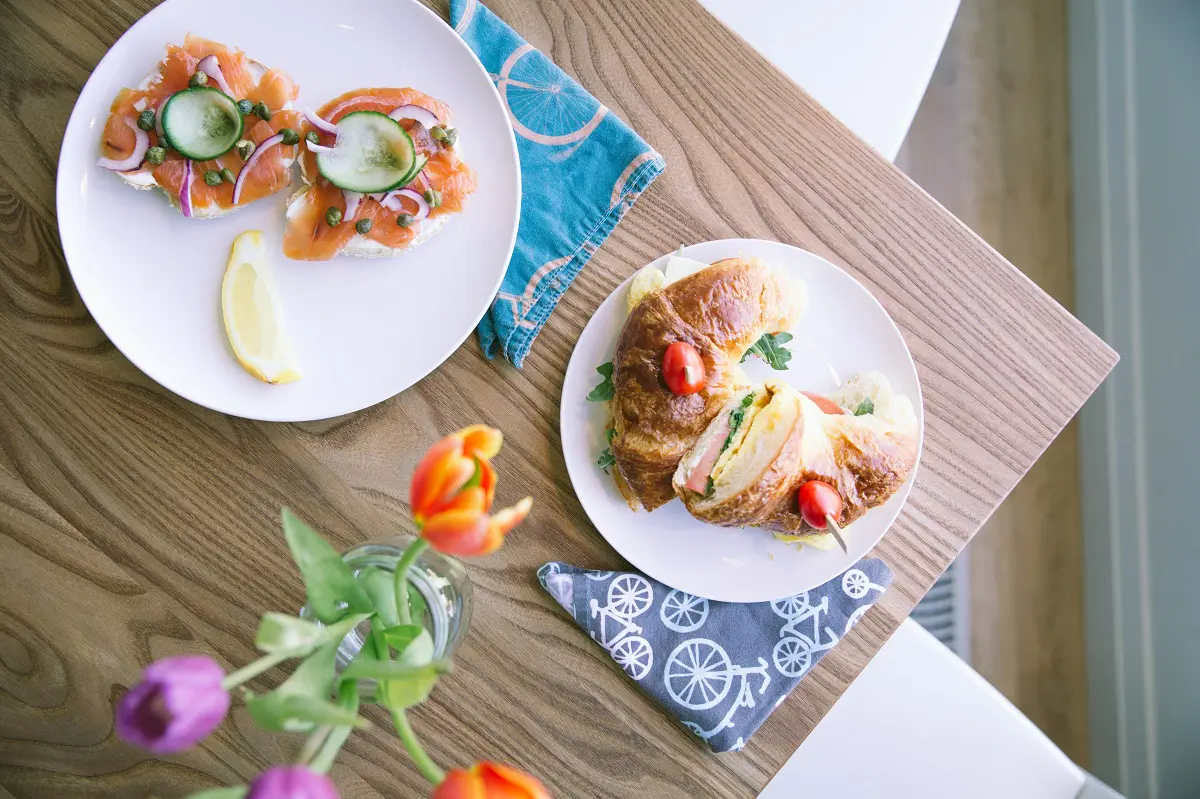 Brunch at Home
A fancy post-graduation brunch may look a bit different this year, but the tradition doesn't have to end! Whip up a delicious spread of pastries, crepes, omelets, or even a waffle bar at home. If that sounds a bit labor-intensive, order something delicious from a local restaurant. You can opt for a laid-back pajama brunch or dress up to the nines and use the opportunity to take some family photos and pictures of the graduate! Whatever you decide on, you can be sure it will be a meal to remember.
Congratulations to the class of 2021!
It's no secret – the high school and college graduating classes of 2021 are full of dedicated, resilient individuals whose adaptability (exacerbated by finishing their senior year during a pandemic) will take them far in life.
From sending gifts to telling them how proud you are, make your loved one's virtual graduation celebration one to remember.
Caps off, graduates! The future belongs to you.