No day is more anticipated by dog lovers (and probably the entire internet) than National Dog Day! Colleen Paige founded the August 26 holiday back in 2004, and every year it seems to become even more popular. While many of us use it as a way to celebrate man's best friend, the goal of the day is also to raise awareness about the importance of adopting dogs, and caring for them properly.
In honor of National Dog Day, here are a few ways you can celebrate as a dog owner or enthusiast.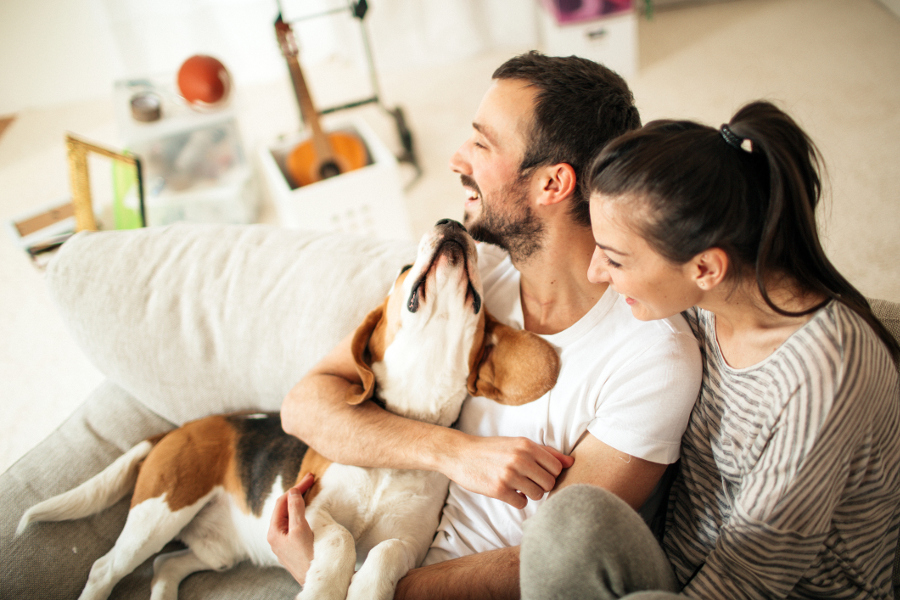 Celebrating With Your Dog
While dog lovers show their four-legged friends plenty of love every day, here are a few ways you can really spoil them on National Dog Day.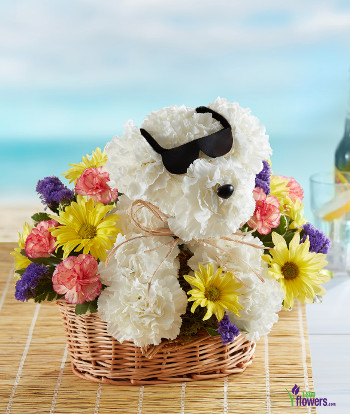 1. Go to the park. Does your dog run around with excitement every time he sees the leash come out? Make today one to remember by spending the whole afternoon at the park.
2. Buy him something special. Surprise your dog with something fun from the pet store, like a new bone or bed.
3. Have a photo shoot. Hire a professional photographer or ask a friend to take some pictures of you and your furry best friend. Now, you'll have these memories frozen in time for years to come.
4. Show them off. You now have all of those pictures to choose from, so why not make your pup feel like part of the family by putting their picture in a personalized frame?
5. Take a class. Spend some quality time with your pup, all while improving their listening skills and behavior.
6. Send an "a-DOG-able" arrangement. Don't forget to honor the owners in your favorite dog's life as well! The a-DOG-able collection will put a smile on any pet enthusiast's face! They also make a fun surprise for your pet!
7. Adopt a dog. Whether you think it's time to add to your existing furry family or want to become a proud, first-time dog owner, there's no better day than National Dog Day to adopt a rescue dog!
8. Have a party. Are your friends also fellow dog lovers and owners? If so, this is the perfect excuse to get together and have one last picnic in the park before summer ends.
9. Pamper your pooch. Is your dog so wonderful, he deserves a "spaw" day?
10. Bring him someone new. There's nothing dogs love more than exploring new places. In honor of his special day, take him somewhere that's full of new smells and adventure.
11. Give him a special treat. While you shouldn't be feeding your dog treats every day, make today their "cheat day," if you will. In moderation, apples, bananas, watermelon, and celery are all dog-friendly fruit options.
12. Visit with an elderly neighbor. Dogs are excellent companions and are often used to reduce stress and improve people's moods. While you're out for your daily walk, stop by an elderly neighbors house and let them spend some time with your dog.
Celebrating Without a Dog
Dog owners aren't the only ones who can enjoy the furry fun of National Dog Day. Even if you don't have a dog, there are plenty of ways you can show your love for K-9s today.
13. Visit a dog cafe. Yes, they're real! Especially in major cities like Los Angeles and New York City, dog cafes let you visit with rescue pups, all while sipping on your favorite latte.
14. Make a donation. Local pet shelters are always in need of a little extra help. Whether you donate money, blankets, or your time, we're sure they'll appreciate it!
15. Watch your favorite dog-inspired movies. Old Yeller, Lady and the Tramp, Marley & Me, and Air Bud are some of our favorites!
16. Grab a friend's dog for the day. Become a pet sitter for the day and offer to take care of a friends dog, even if it's just for a few hours.
From all of us at 1800-Flowers.com to you, happy National Dog Day!