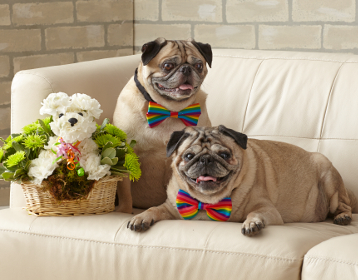 National Puppy Day is March 23rd! Celebrate your favorite furry friend by inviting the (friendly) local canines over for a puppy party filled with woof-worthy treats and pooch-approved activities.
Be sure you dog-proof your home before the big day – this may include putting away valuables as well as placing gates in areas you prefer to stay closed off.
Puppy Party Invitations
Since our furry friends are not able to RSVP themselves, you'll have to send it to their loyal owners! Sending e-card invitations is a great way to invite your fellow dog lovers. There are many e-card sites that carry a wide selection of dog themed e-invitations like celebrations.com. Here are a couple that we thought were "a-dog-able":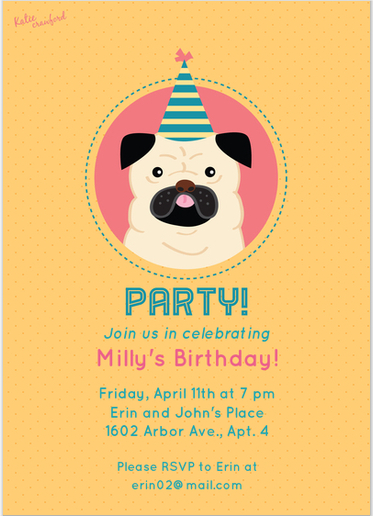 How to Decorate for a Puppy Party
To wow the human companions, decorate with dog inspired elements like paw prints, dog bone shaped décor, and adorable puppy portraits. Creating your own paw prints and bones are easy so a fun idea is to decorate your house with cut out shapes. A welcome banner decorated with bones and paw prints would be a fun DIY activity to help welcome your guests!
For centerpieces you can include favorite dog snacks in a vase, decorate your own vase with puppy prints and place flowers in them, or buy your own dog shaped flowers like the a-DOG-able® collection from 1800flowers.com.
Puppy Music Mix
When planning your party music mix, avoid loud and sudden sounds as to not scare the guests. To go along with your dog theme, try playing songs that have the word "puppy" or "dog" in them. Animal songs would work, too. Some popular dog songs may include "Puppy Love" by Paul Anka, "Hound Dog" by Elvis Presley, "The Dog Days Are Over" by Florence and the Machine, "Who Let the Dogs Out" by the Baha Men… you get the idea!
What to Serve at a Puppy Party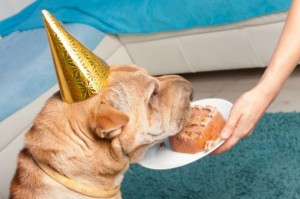 Puppy Party Foods
Mix up your favorite dog treat recipe like a Pet-Friendly Peanut Butter Cookie Cake and use a bone shaped or paw print cookie cutters to take them to the next level!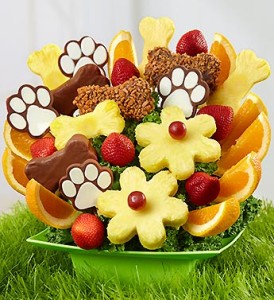 For human treats, use chocolate chip morsels to create a paw print shape on cupcakes or to bake into cookies. You can also make dog bone shaped or paw print chocolate. With a bit of food and creativity, the possibilities are endless! If you don't have time to cook your own human treats, there are a host of places where you can buy dog inspired treats like this Bow Wow Fruit Bouquet!
Drinks for a Dog Party
Keep all your guests hydrated by setting up a water bowl station – both for your canine guests and their human companions! For the dogs, set up 3-4 water bowls (depending on the size of your party) in different locations. Make sure your setup accommodates both big and small dogs.
For the human guests, drag out the water cooler or set up a station with several water bottles. Avoid leaving out open pitchers as to avoid inevitable accidents when dealing with overexcited dogs. Depending on your budget, you can place paper paw prints with each guests name on it to place on the water bottles which party guests can take home as a souvenir.
Puppy Party Activity Ideas
Organize games for both the dogs and their owners to really get the party started! Make sure you have some fun puppy giveaways like toys or treats for the pups. Here are some creative game ideas for your dog party:
Puppy Catch Contest
Depending on if you have a backyard or a nearby dog park, invite guests to stand in a straight line next to their pets with a ball or dog toy in hand. Owners will then throw the ball for their dogs to chase; the first dog to return the ball to their own wins a treat or a toy!
Doggy Dance-Off
Turn up the Puppy Music Mix and have a dance party with the dogs! The playful pups will probably think you're simply playing with them, but that doesn't mean they won't get down and do the bow-wow boogie!
Canine Costume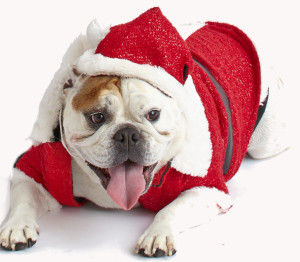 This is more for entertainment for the grownups than fun for the dogs, but the idea of this activity is to have guests dress their dogs in creative costumes. Prepare a prop box full of old clothing and accessories for guests to choose from. You may choose to make it random outfits, or choose a theme such as Wild West or pretty princess. Be sure to take photos – lots of them!