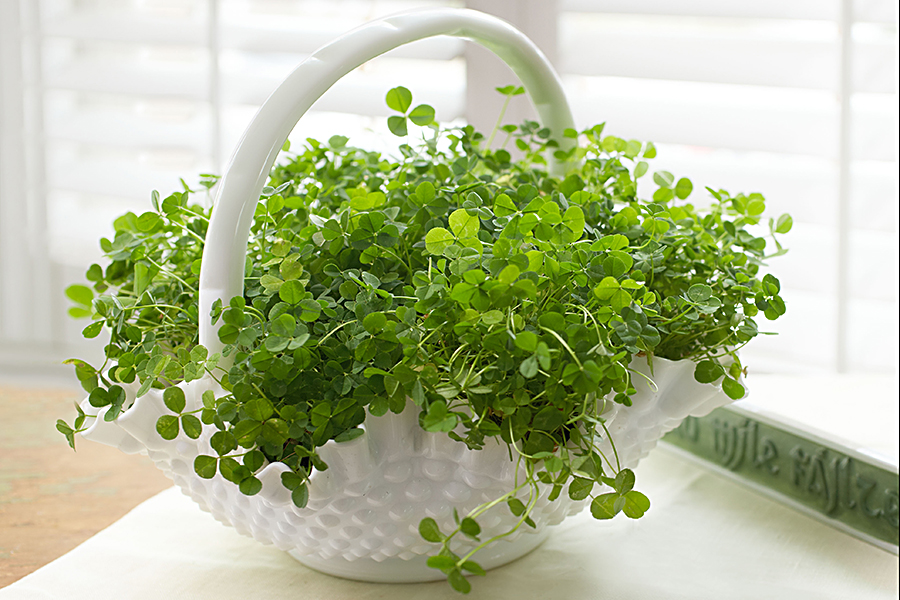 Shamrock comes from the Irish Gaelic word Seamrog meaning "little clover".
The word shamrock refers to multiple species of three-leafed plants.
The most common species marketed as shamrocks are the white clover and the wood sorrel (oxalis).
Because of its ease of cultivation, indoors and out, oxalis is the plant most often labeled and sold as a shamrock during the St. Patrick's Day holiday period, in the United States.
In Ireland, the plant most often referred to as shamrock is the white clover.
Shamrocks that have four leaves are rare an are the traditional "lucky charms".
There is only one mutation of the four-leaf clover for every 10,000 clovers.
Patrick used the three-leaf clover to explain the concept of the Holy Trinity to the pagan Irish during the 5th Century.
Because of their creeping design, Shamrocks (clovers) can cover grounds easily and quickly.
In an uncontrolled environment, Shamrocks are considered weeds!
May your blessings outnumber
The shamrocks that grow,
And may trouble avoid you
Wherever you go.
-An Irish Toast