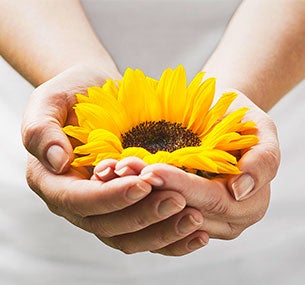 Your sunflowers may arrive in bud form. Follow these simple tips for maximum quality and enjoyment. With proper care, your flowers will continue to open up and bloom for several days.
Fill a clean vase 3/4 full with fresh cool tap water and flower food.
Remove bottom leaves if present. Cut one inch off the stems under running water and immediately place in vase.
Re-cut stems and change water on day 3 for longevity and optimal outward appearance.
Keep flowers away from drafts, direct sunlight, and excessive heat or cold.
Did You Know?
Sunflower Facts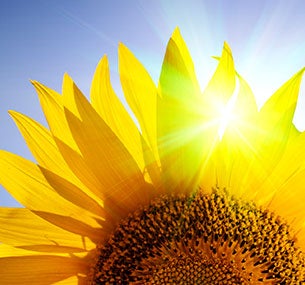 Sunflowers follow the path of the sun as they grow, and it's natural for them to bend and twist at they do so. To ensure every petal receives as much sunlight as possible, our striking stems are grown on farms with optimal temperature for harvest.
---
Sunflowers
Love Water.

Give them a big gulp regularly to ensure that they'll grow to be full, lush blooms.