This week, get an inside look on how 1-800-Flowers.com products are developed and curated – Ilana, Lisa and Megan discuss their roles in Product Development and Merchandising!
INTERNal Perspective: Ilana Faibish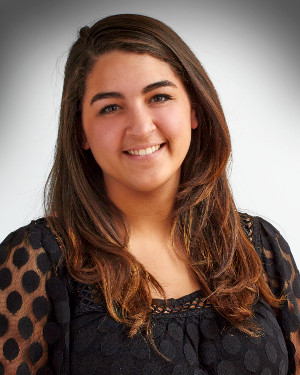 Interning at 1-800-Flowers.com has been a valuable and informative experience. I currently study Music Performance and the Business of Entertainment, Media and Technology at New York University and was very excited when I found out that I would be interning in the Product Development department. My manager has been such a pleasure to work for and I learned so much about the company. Product Development is an integral component of 1-800-Flowers.com that works very closely with both the Merchandising and Photography teams to ensure that products on the website are fresh and meet the expectations and needs of the customers.
Half of my experience this summer has been spent in the office and the other half in the studio. When I'm in the studio, my manager and I are usually processing the bouquet orders that come in from Procurement. Currently, Product Development and Merchandising are working together to determine which new vases should replace older ones and how we can utilize excess inventory. We test these bouquets with a variety of vases in store that we may want to bring in, meet with the Merchandising team and determine which will be financially advantageous. When I'm in the office, I am updating and editing our Spring and Valentine assortment plans with adjustments according to the Gross Margins. By working in the office and the studio, I learned the different aspects of Product Development.
INTERNal Perspective: Lisa Marino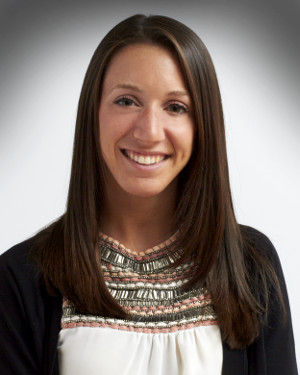 Interning at 1-800-Flowers.com has been an eye-opening experience so far. I am currently studying Home Products Development at the Fashion Institute of Technology and interning with the Product Development team, specifically for plants and gifts. I was excited to put my skills and knowledge to good use.
I chose this internship because I wanted to try something new. I never thought to work with plants and gifts because my major focuses on developments for the home. During this short period, I have learned so much already. Although I was nervous at first, the corporate office environment and my employees were comforting.
My team assigned me tasks that I can take with me throughout the rest of my education and out into the work place when I graduate next year. They taught me what it's like to be in a real business environment. One of my favorite things about this internship is that the work that I am assigned is actually utilized and contributes to the overall wellbeing of the company. At 1-800-Flowers.com, I am more than an intern; I am a part of a team that supports me as well.
I'm excited for the upcoming weeks, for I learn something new every day. It has been an uplifting experience and I would recommend it to anyone!
INTERNal Perspective: Megan McNeice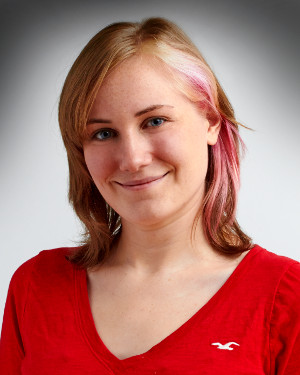 Over the past few weeks, I spent my time with a group of funny, energetic and creative people within the 1-800-Flowers.com Photo Studio. Over the course of this internship, I learned how to work with Macs (I'm a PC person), utilize photo equipment, design a set for one single image as well as how to operate within a professional work environment.
The Photo Studio is great because I've had a wide range of experiences already. One of my first experiences was going to an on-site photo-shoot, which took place in a backyard. The packing for that trip was intense because there were so many props! I didn't realize how much prepping was needed for one shoot.
My work involves juggling different projects from day to day while working within the time frame of the company. At school, I have plenty of due dates from various classes, and am constantly balancing work, sleep and friends. It is similar to interning here at 1-800-Flowers.com. Between managing my hours, and completing all my projects in due time, I get to practice the multi-tasking skills I've learned in school.
I'm very glad to be interning for 1-800-Flowers.com. I would highly recommend it to my colleagues at my university and experience the works of a large company with a friendly environment.