Spring and summer sure are nice, but if you live in an area that's lucky enough to experience the change in seasons, then you know just how wonderful fall is too! Between the transformation of the leaves, the cool, crisp air, and of course, the transition into the holiday season, there are so many reasons why autumn is something to look forward to. How many can you name? Below, we list 11 of our own »
1. Colors and Decor
What other time of year do you know of that produces colors as beautiful as fall does? With the streets and sidewalks turning into a sea of oranges, yellows and reds, the scenery fall presents is just amazing. Getting a bit more specific, one of our favorite places to see the colors come together is in floral arrangements and fall plants! From mums to hydrangeas, roses and more, the mix of fall colors make for a beautiful arrangement! And then there's the decor. In addition to the fall foliage, you can make your home pop with fall colors by decorating with some of the season's finest – starting with a fall wreath! What have you done to your home so far?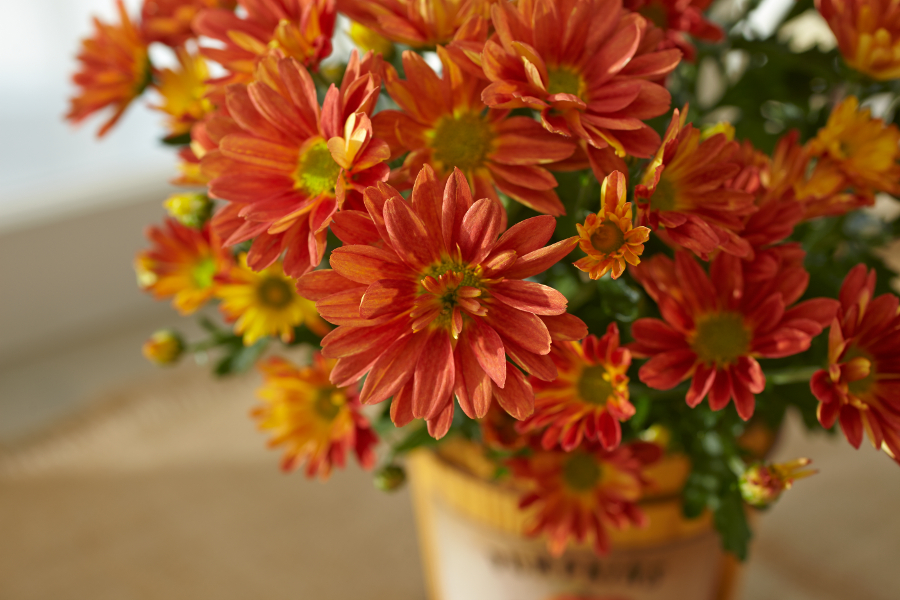 2. Pumpkin Everything
Whether it's added to your breakfast, your coffee or your nighttime dessert, fall is all about pumpkin and pumpkin spice – one of our favorite flavors! Though you may be able to find recipes that produce this particular taste throughout the rest of the year, you won't find it the way you do during the fall – it's practically available at every store! The theme of pumpkin spice itself is used quite a bit too, such as in fall bouquets that can be used as autumn decor!