Roses are red, violets are blue … and picking the perfect Valentine's Day flower is so hard to do! Actually, it only feels like it is. When you're looking for a truly original bouquet for your Valentine, it may seem like there are way too many options out there. But knowing what each type of flower symbolizes helps you choose the one that best represents your never-ending devotion. Not a flower expert? Not a problem! Here's our guide to five popular Valentine's Day flowers and their meanings so you can find the best way to say, "You make my heart bloom with passion!"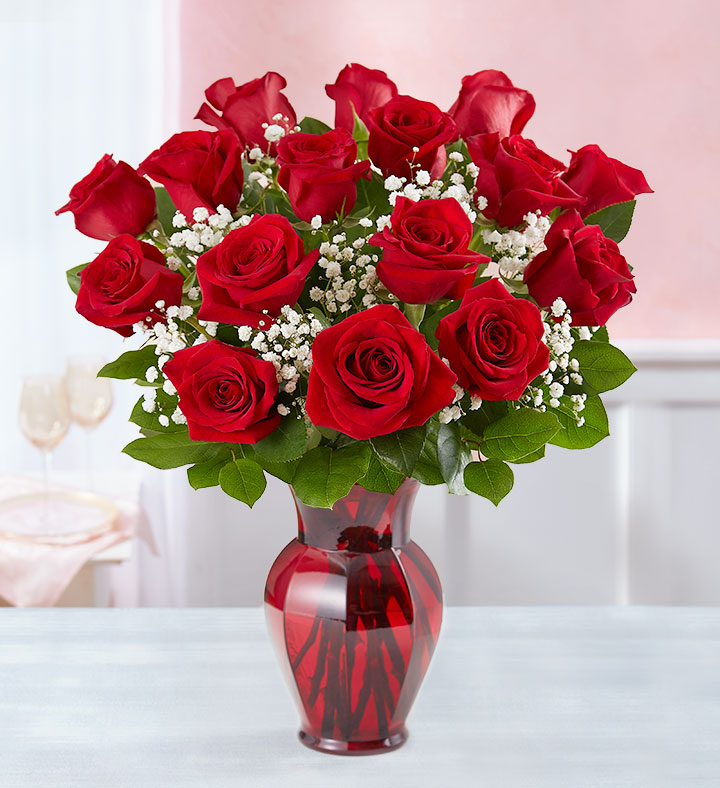 Roses
This one is a no-brainer. Roses can be found everywhere on Valentine's Day, and for good reason. These radiant red flowers have been the ultimate symbol of romance and beauty since the ancient Greeks dedicated the flower to Aphrodite, the goddess of love. Their petals practically ooze passion, and their long, slender stems give them an air of elegance and grace. Roses show your loved one that they are a true classic, so opt for these buds if your Valentine is a traditional diehard romantic.
Bouquet You'll Love: Blooming Love Premium Red Roses
Tulips
Running a close second in the race for most popular Valentine's Day flowers, this beautiful red bulb is known all over the globe as the symbol of perfect love. It gets its starry-eyed reputation from a Turkish legend in which a prince, after finding out that the love of his life was killed, took his own life. The flower was said to spring from his drops of blood, and its dark center is the proof of his flaming passion. Other tulip color meanings: cream-colored tulips signify everlasting love; white, newness; pink, compassion and affection; orange, energy and desire. So if your sweetie brings nothing but fresh, colorful excitement to your world, give them a rainbow-like bundle of tulips to show them that your love will never grow old or stale.
Bouquet You'll Love: Sweetest Love Tulips
Carnations
These fragrant little blossoms are the sweetest expression of pure love. The white variety is the symbol of good luck and innocence, and red carnations embody fascination, individuality and affection, making them the ideal gift for the adorable, one-of-a-kind darling who's stolen your heart and run away with it.
Bouquet You'll Love: Lucky in Love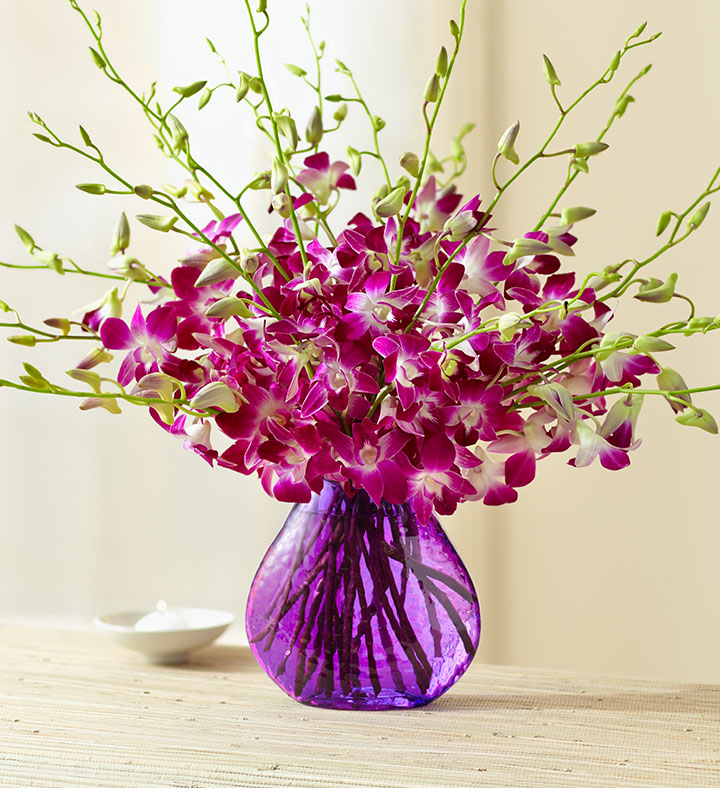 Orchids
Exotic. That is the one word that perfectly sums up the orchid and anyone who receives it. The flower's rare, striking beauty is like no other and radiates a feeling of strength and power that has been revered since the time of the Ancient Greeks. In the 1800s, the orchid also became known as the flower of luxury and sophistication. Love someone who's chic, stylish and simply fabulous? Surprise them with an orchid that's just as captivating as they are.
Bouquet You'll Love: Exotic Breeze™ Orchids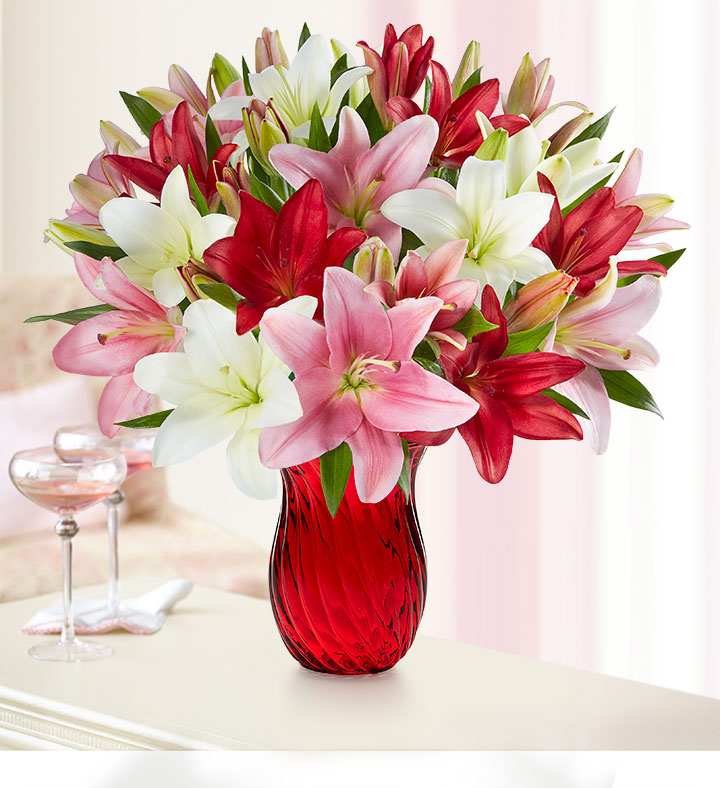 Lilies
Its stark white color and its enchanting star shape are what made the lily famous as the flower of heavenly innocence and pure goodness. What better flower to give to the person who stands by you and guides you through the difficult times, just as the stars once guided sailors on their voyages?
Bouquet You'll Love: Lovely Lilies Bouquet
So now that you know what each flower symbolizes, which one will you choose to surprise your sweetheart with this Valentine's Day?