From tulips to chrysanthemums, our series "Flower Care" explores everything from fresh flower care tips to flower symbolism and meaning. In this story, we provide eight ideas on what you can do with flowers after an event.
"Flowers… are a proud assertion that a ray of beauty outvalues all the utilities of the world." — Ralph Waldo Emerson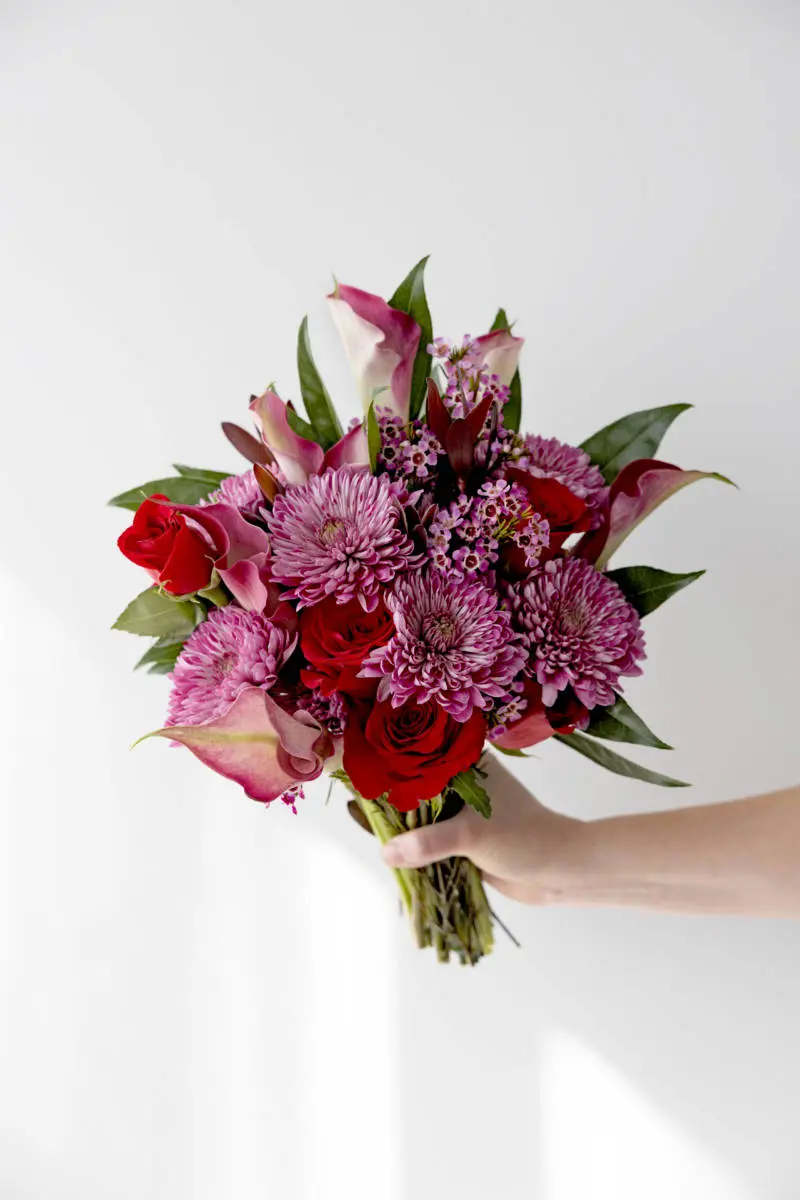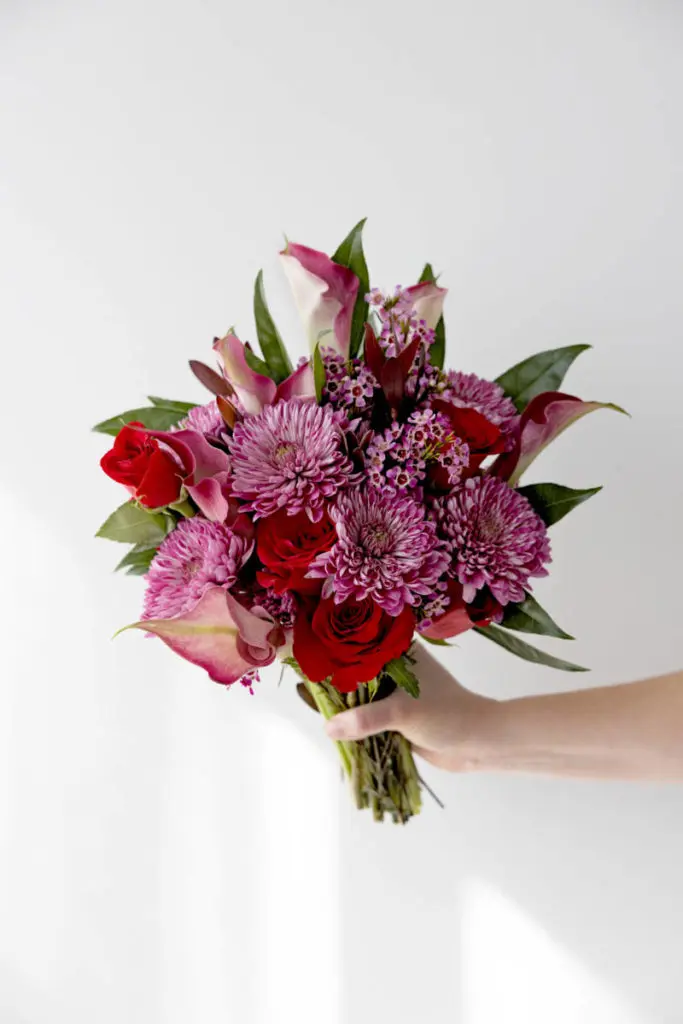 You've planned a wedding, gala, or special party for months, worked with a florist to come up with color schemes and the perfect arrangements, you've chosen vases and other accouterments. Now the last sip of wine has been drunk, the band has packed up its gear, the guests have gone, and you're left with Cinderella's slipper and oh, just about 25 gorgeous arrangements with no home of their own.
The idea of tossing bouquets after their moment in the spotlight has a tragic undertone. We're here to dispel the concept of what to do with your bouquets after the clock has struck midnight. Follow the below tips for ideas from our experts.
1. Say thank you with flowers after an event
Many times the people working your event will inquire about taking home some of the florals, says Jackie Lacey, a member of the Professional Floral Commentators International, and the 2019-21 National President of the American Institute of Floral Designers. "It is a great way to say thank you to those who helped make your special day go smoothly." Make sure you have a contact to organize this since you'll be ready to take off your dancing shoes yourself and note that the venue may charge extra if the flowers are left for them to remove, he adds.
2. Dry, wax, preserve your flowers
Flowers can be dried out, used in crafts, pressed, and given as gifts. Many flowers dry out beautifully, notably roses, hydrangea, and statice. Simply tie them at the end, hang them upside down, and let them dry for about two weeks as recommended by Julie Mulligan, 1-800-Flowers.com's lifestyle and crafting expert.
Mulligan is also a fan of waxing flowers, which is a fun project and the preserved beauties look great in a keepsake box or centerpieces. "While waxing does not preserve the flower indefinitely, it does let you extend the enjoyment and pleasure that flower gives you," she says.
3. Acknowledge the seniors
Call ahead to your local nursing homes or adult daycares to see if flowers would be a welcomed donation to their residents. Just a few hours old, these bouquets will bring some beauty indoors.
Have kids been invited to your festivities? Make a children's craft table at your party complete with crayons, stickers, and card stock to send sweet notes to accompany your floral arrangement gifts for the older recipients. Your guests will be delighted to see the little ones' creativity and sentiment. Plus it's a good way to have kids start thinking of others (and it's an activity to occupy them!)
4. Search for a nonprofit flower donation organization
A group called Random Acts of Flowers is in three United States cities, says Lacey. They will work with you to create repurposed bouquets for local healthcare facilities to increase emotional well-being and mental health by doing good and spreading kindness through flowers.
Bonus: All materials are recycled. "They do an incredible job at letting flowers live their fullest life and making the most people smile that they can," says Lacey. If Random Acts of Flowers is not near you, search your region for other organizations who do this type of work as well, he suggests.
5. Thank an educator
Work with your local public school principal and see if you can drop a bouquet off for teachers. You can add a small note that says "Every day is teacher appreciation day. Thank you for your work!" Another idea is to repurpose flowers from events for training and art projects, says Lacey. "Reach out to an art teacher, art department, or an art school to see if they have this type of need in your area," he adds.
6. Repurpose flowers at home
For a smaller event, you can take the arrangements apart and brighten your own house. Adorn your children's rooms with mini bouquets. Place a stem in a bud vase in the bath. Create a short, tight arrangement (trim the stems) in a container to place on your bedside table. Make a centerpiece on your dining table to remind you of your special event. And don't forget the floral food if you are putting flowers in new vases. These repurposed bouquets don't just have to beautify your house – you can bring them to anyone: a neighbor, a friend needing a pick me up, the caterer who helped you the night before, or your loved ones.
7. Donate to an organization that facilitates long-term stays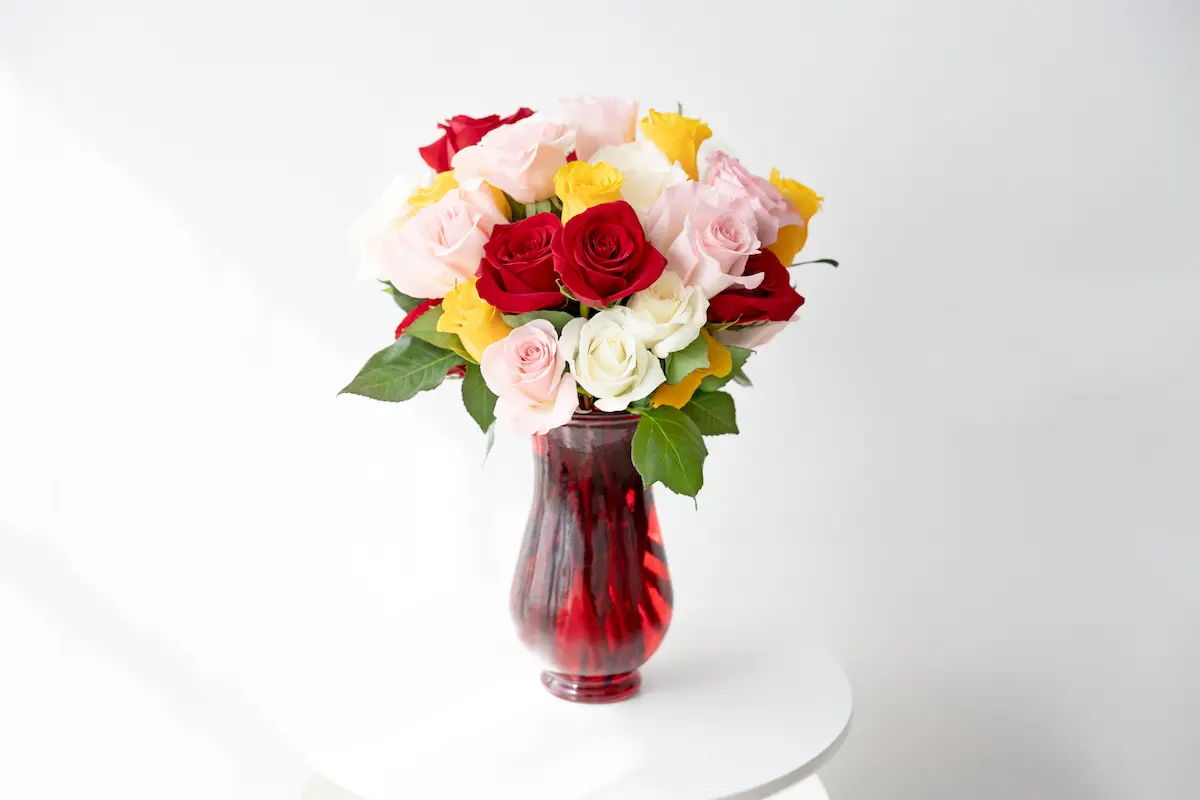 Sometimes families have to stay in a special house (think the Ronald McDonald House) when a loved one, particularly a child, is having hospital care or surgery requiring many weeks or months of hospitalization.
There are also local organizations that provide safe, affordable housing for the mentally ill or recovering addicts to transition to living substance-free. Contact a facility in your area to see if flowers would be a welcome change of scenery.
Spread the word! Knowing that flowers will be enjoyed by others after an event — providing happiness and sustainability — contributes to a caring ethos.
8. Purposeful petals
Imagine the possibilities if you accumulate the petals from all of your floral arrangements. Natural confetti. Place in containers throughout the home and take in their beauty and scent. Use the petals to write a love message. Options abound!
But did you know petals have been used for millennia in beauty formulations? "Roses have healing, hydrating, and softening skin properties. Most importantly roses have the highest vibrational frequency of any botanical," says Kristin Petrovich, founder of själ skincare, a luxury skincare brand that includes quality ingredients and gemstones in its products because of their high vibrational properties, which targets and boosts the weaker cells to promote healthy skin.
You can also use rose petals to treat acne and breakouts. Just dip in water and leave the petal on the irritated skin overnight, recommends Petrovich. Making rose water is another way to leverage your petals and it's simple to do. First, make sure your roses are organic. Then, wash and dry the petals, lightly rub until their surface is slightly bruised, and place them in a shallow dish filled with unscented oil. (Jojoba works well and is available in most drug stores). Remove the petals and replace them with another batch of bruised petals to increase the intensity.
---