Why only send gifts to someone ELSE on their birthday, anniversary or other occasion? We think you're pretty deserving of a feel good gift. Here are 13 gifts to thank yourself for all of the awesome things YOU do.
1. Shari's Berries Gourmet Dipped Fancy Strawberries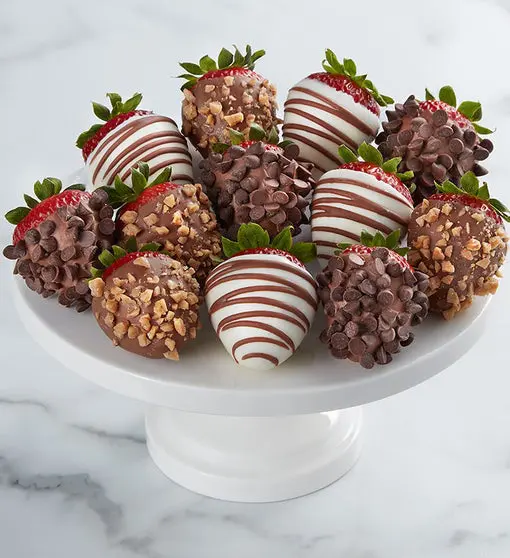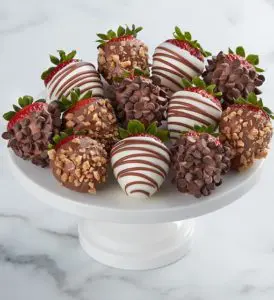 Strawberries are fruit, so think of this as a guilt free gift. Also, we're pretty sure there is some compelling research out there that proves chocolate is good for the heart (and definitely for the soul).
2. Fields of Europe™ for Summer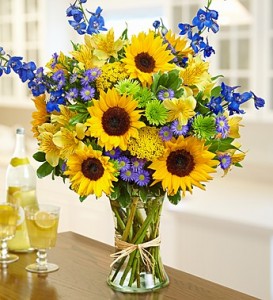 Flowers make a great decorative item to brighten up your home or apartment. And if you send them to the office, it might even look like you have a secret admirer.
3. Personalized Love Bear with Customized T-shirt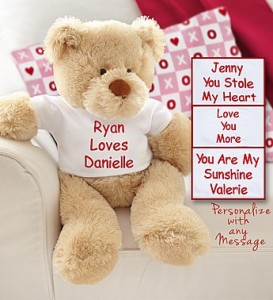 Sending this teddy bear to yourself may be the best decision you've made in a while. Teddy will listen to you without talking back or rolling his eyes, and will cuddle with you when you're sad. What more can you ask for?
4. The Popcorn Factory® Big Thank You Snack Tin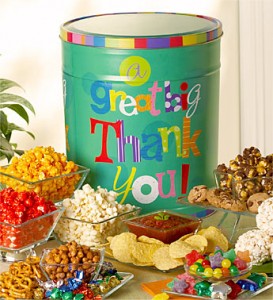 "Wow! I must have done something amazing!"- You'd say to the delivery man as you sign for this gift. Now one more person knows how amazing you are.
5. Our #1 Happy Birthday Deluxe Balsam Basket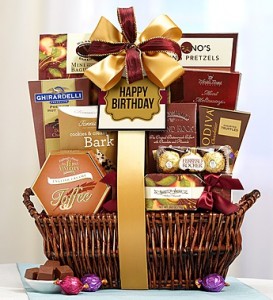 Oh, it's your half birthday? We think it's fine to order up a deluxe basket filled with all your favorites. You deserve it.
6. a-DOG-able® in a Basket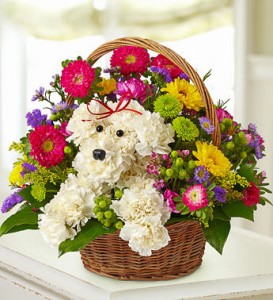 Okay, TRY and say this isn't adorable. It's like getting a dog without all the responsibility (that your mom warned you about a gazillion times!).
7. Cheryl's Have a Happy Day Cookie Card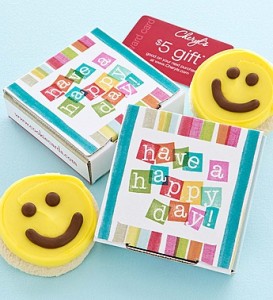 This is perfect for those days when you really want your future self to have a good day. You'll probably forget you even sent it because at this point you've become such a pro at sending yourself presents, so this cookie card will come as a nice surprise.
8. Fannie May® Milk & Dark Chocolate Assortment 2 LB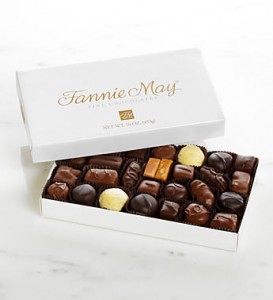 Sometimes you may wonder if eating chocolate actually makes you happier. Clearly, you aren't eating enough of it.
9. Exotic Breeze™ Orchids, 15-30 Stems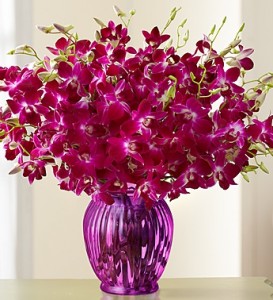 The perfect cure for the "It's only Wednesday?!" moment: Exotic breeze orchids. Hey, with these at least you can pretend you are on a cool, tropical vacation- and it's tons better than staring at your beach landscape computer wallpaper!
10. The Popcorn Factory® Hang In There Deluxe Sampler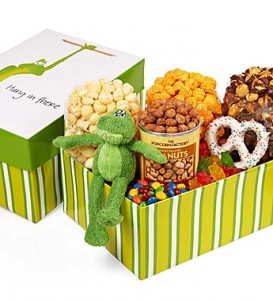 So you've had a disappointing week on Tinder. Hang in there, you'll find your soulmate… but after you finish these snacks.
11. Cheryl's Classic Cookie Assortment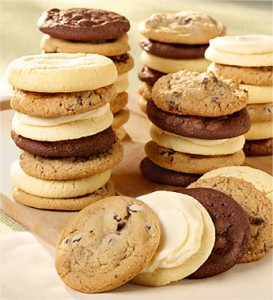 Friends may come and go, but cookies are forever. And that's a fact.
12. Fannie May Decadent Chocolate Covered Strawberries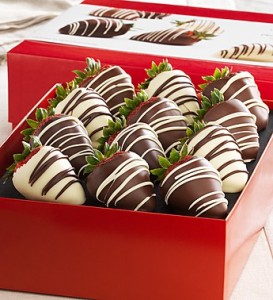 Seriously though, covered strawberries could be a currency. People who don't like them should not be trusted.
13. Lime & Citrus Spa Relaxation Gift Basket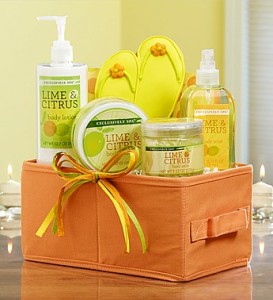 Cuz let's face it, you deserve spa treatments on a weekly basis. Time to get fancy.