Our series "Celebration Inspiration" is all about bringing you top-notch advice and creative ideas to make the most of life's special moments.
The events of 2020 reinforced how essentials teachers are. During the pandemic, our amazing teachers continued to show complete dedication, passion, and tireless effort. From transitioning to virtual teaching to working unpaid in their free time to adapt lesson plans and assist students one-on-one, America's teachers deserve every accolade. Our lives wouldn't be the same without them.
With Teacher Appreciation Week right around the corner, now is the perfect time to express your gratitude for the hardworking educators that make a difference in your child's life every day. We've compiled a comprehensive list with some splendid gifting ideas, plus tips and insights straight from the classroom.
What teachers really think about teacher appreciation gifts
Trying to pick the right gift to show your teacher you appreciate them can take a lot of thought, but it might be easier than you think.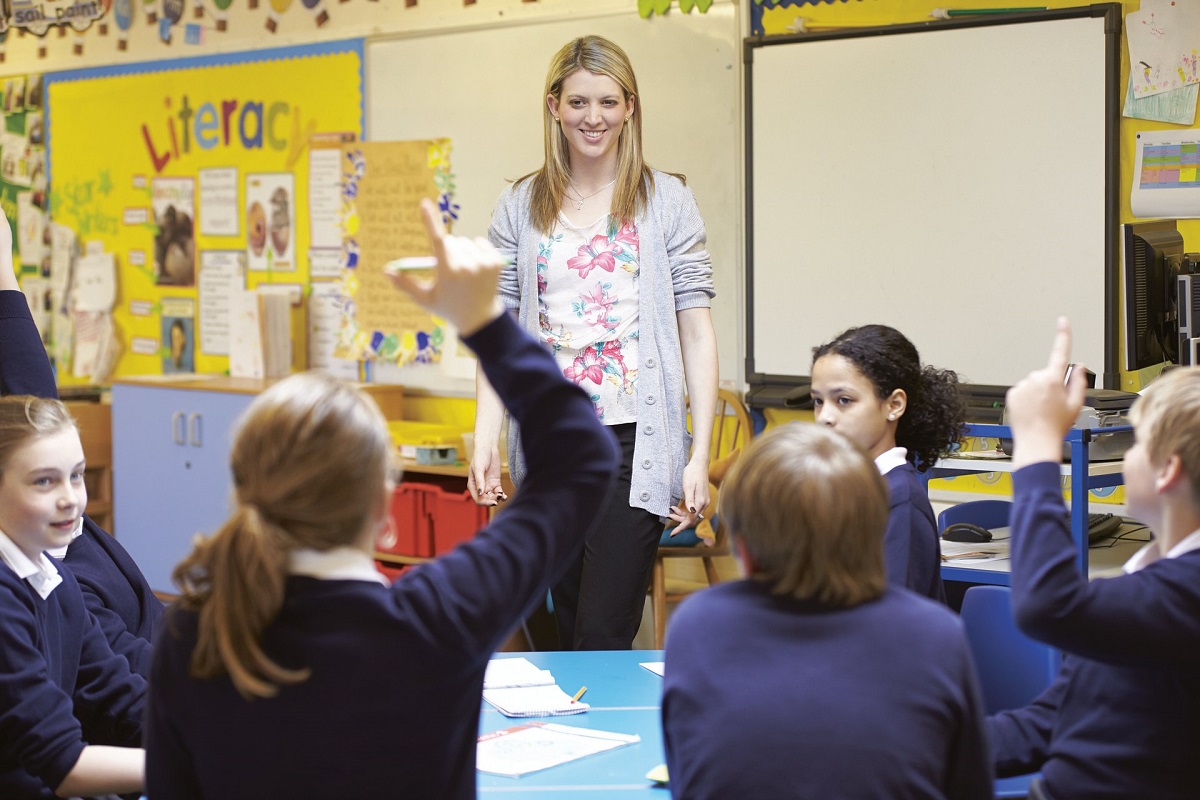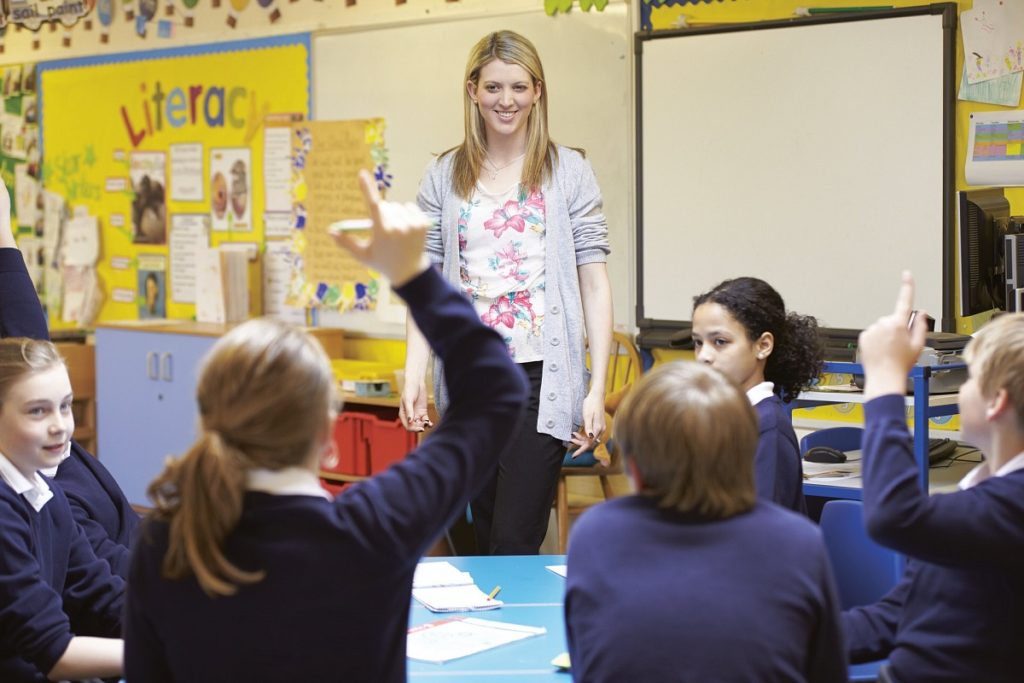 "I really appreciate gifts but in no way expect them because though it has become somewhat of a norm to gift teachers around the holidays or the end of the year, not everyone can afford to gift each of their four to eight teachers," says teacher partner Jennifer Hix. She says anything baked or crafted by students is usually well-received, and that just knowing her hard work is recognized means a great deal.
Paraprofessional educator Alexis Reed also has an endearing take on receiving gifts. "The most meaningful gifts I've received have been the ones handmade for me by students," she says. "Seeing that they took the time to draw a picture or write a note with me in mind touches my heart. Every piece of student art earns a place of honor on my refrigerator."
It's safe to say a thoughtful gift paired with a special note from a student is something teachers appreciate. Without further ado, below are our ideas for some A+ teacher appreciation gifts.
Consider personal interests
Pay attention to your teacher's personal interests. Does he or she have a favorite author or a favorite snack? Jennifer is a self-proclaimed bagel lover, and her students noticed her daily snack from Einstein's bagel chain. Sure enough, she received a couple Einstein Bagels gift cards from a few perceptive families.
Ask your child if he or she is aware of any of the teacher's personal interests. If a teacher demonstrates a special fondness for gardening, a gardening kit consisting of a pretty watering can, gloves, and some seed packets would be appreciated. A teacher who loves to cook might enjoy a basket of unusual spices for use at home. If your child's teacher has an affinity for special kinds of tea, you could create a basket containing a variety of herbal teas, a jar of honey, and a CD of relaxing music.
Great flower choices for teachers
Any teacher would appreciate a lovely basket of flowers to dress up the classroom or to bring home and enjoy. Our Teacher Appreciation collection features colorful arrangements and blooms that are perfect for showing teachers how important they are in their student's lives, plus some unique gifts to make them feel truly special.
Floral Embrace Thank you
This bright mix of roses, carnations, lilies, and sunflowers is sure to please. All the vibrant colors of spring are represented in this elegant bouquet, which will serve as a demonstration of your appreciation and also a reminder that summer break is just around the corner!
Thank You Rose Plant
We love the idea of gifting a plant that will look stunning when in bloom but will also continue to grow and bloom time and time again. These cheery yellow roses will remind your child's teacher of their student's smiling face whenever they water the plant.
Trophy Bouquet Thank You
Teachers are superheroes without capes. It's no easy task wrangling children all day, not to mention filling their brains with crucial knowledge and their hearts with inspiration and hope for the future. Anyone who is capable of all of that is not only a superhero but should be awarded a trophy. The Trophy Bouquet Thank You is filled with carnations and daisies and is a fun way to say thank you to your favorite teacher.
Classroom supplies teachers need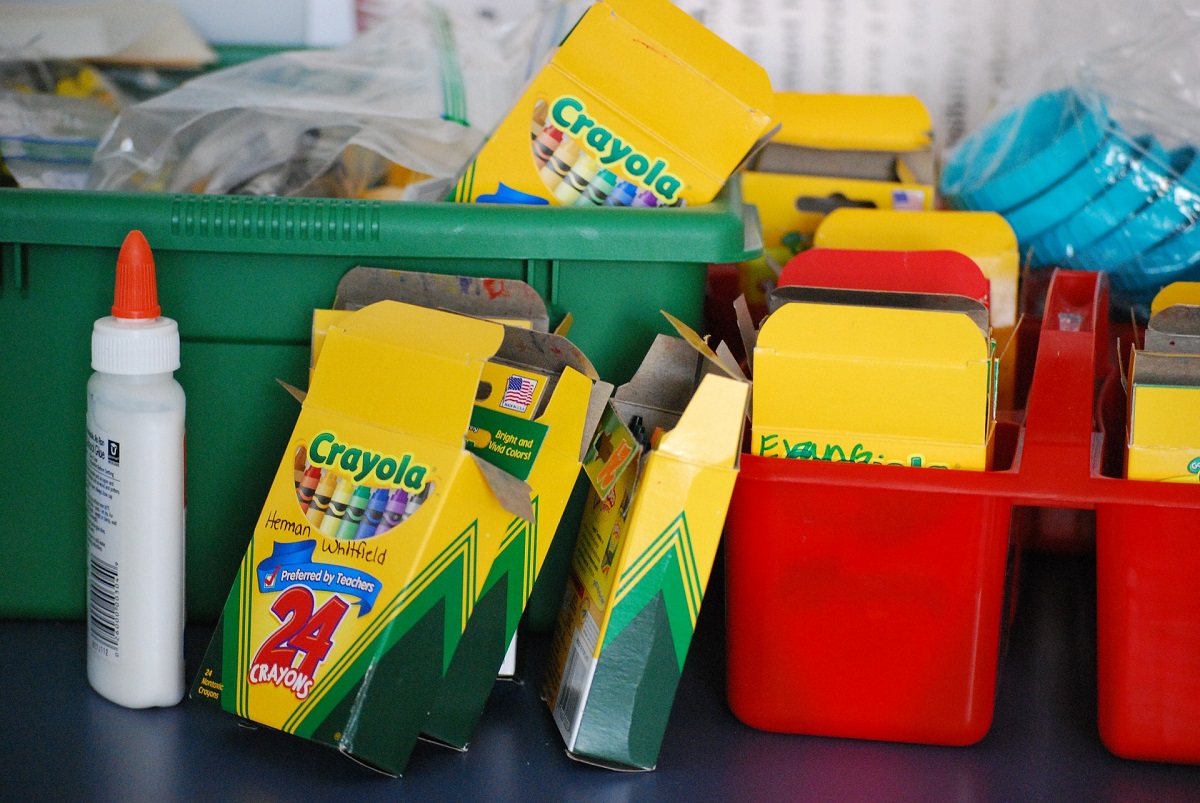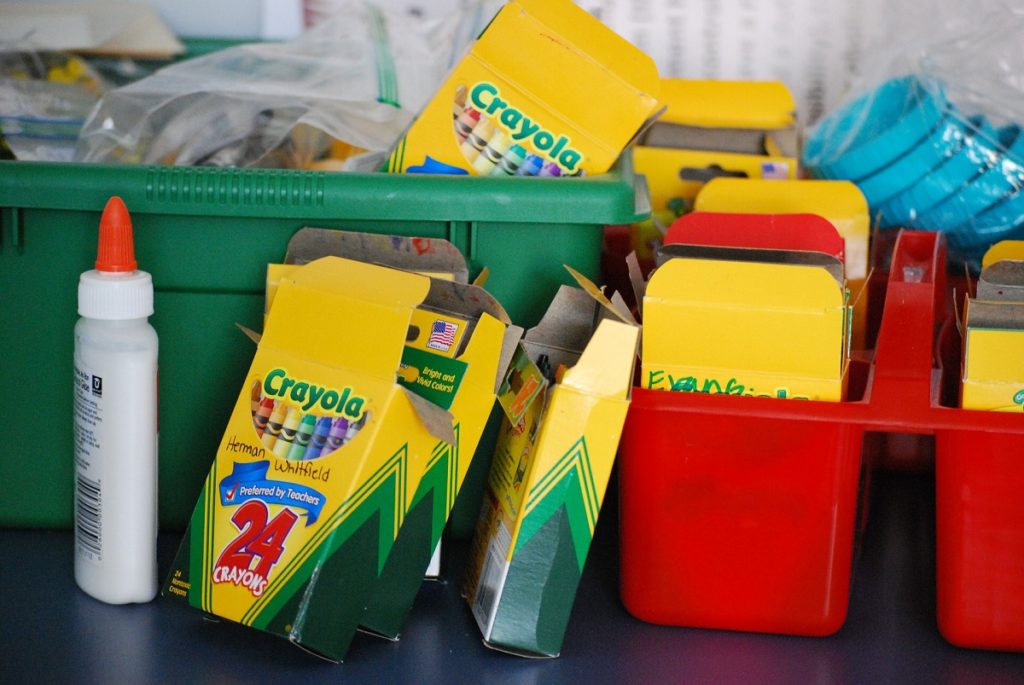 Most teachers spend at least some of their own money on classroom supplies, such as tissues, hand sanitizer, pens, tape, and cleaning wipes. To express your appreciation for your child's teacher, you could give a box of supplies to restock the shelves of the classroom. This will show the teacher that you notice all the small sacrifices that are made in educating your child.
Gift certificates are appreciated
Most teachers we know would certainly appreciate a gift card to a nearby restaurant for an evening out at no cost. A teacher on a tight budget would enjoy a gift certificate for a movie or bookstore as well. Even a five- or ten-dollar gift card paired with a personalized note is an excellent way of showing your thanks.
Keep memories alive with scrapbooks
Teachers love gifts that help them recall the memories that they made with their students. If you have access to classroom photographs from parties and field trips (virtual or in-person), you can use them to create a scrapbook to commemorate the school year. You can make a traditional scrapbook with paper, glue, and stickers. Alternately, you can visit a photo website like Shutterfly and create a customized photobook for your child's favorite teacher.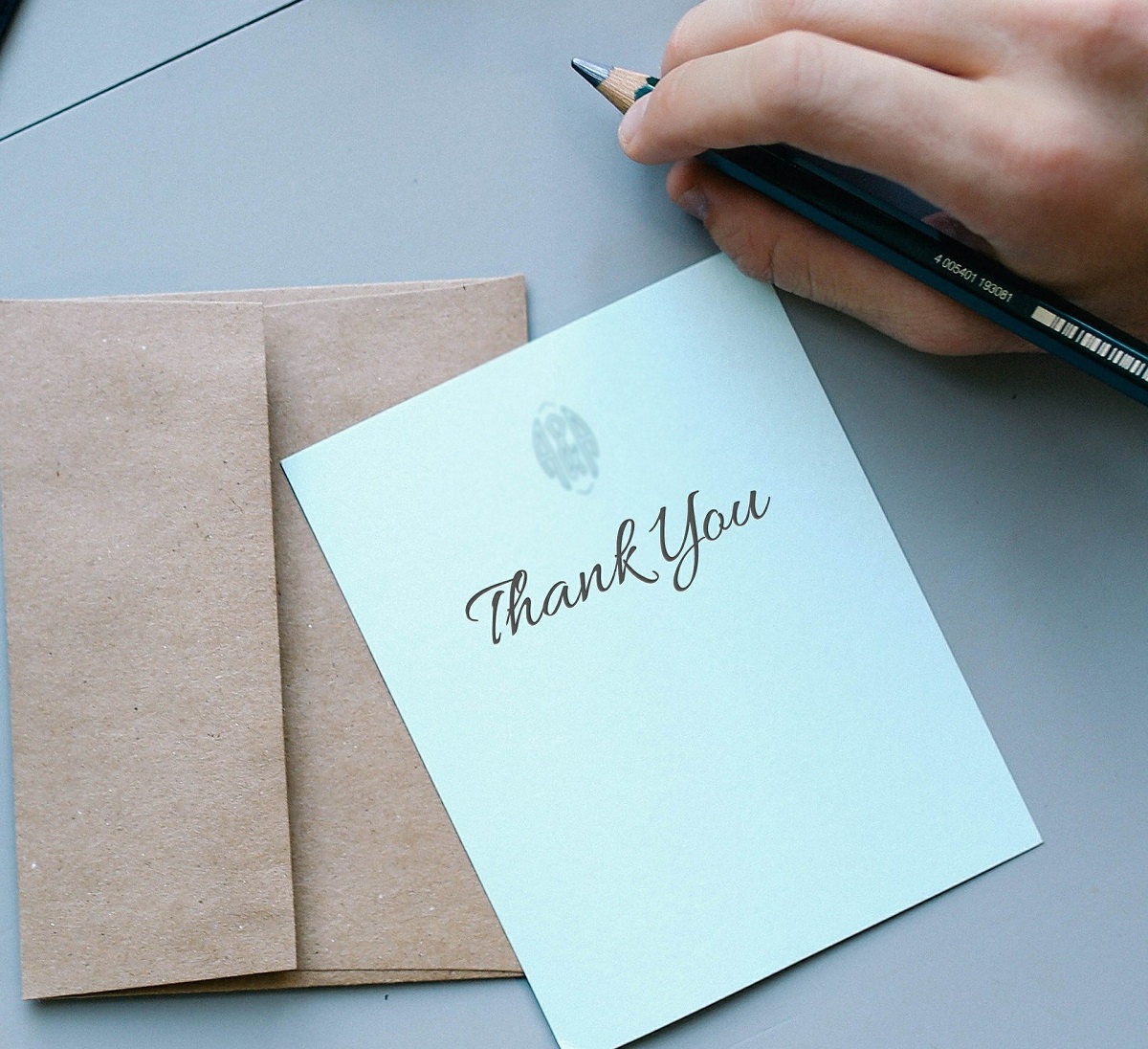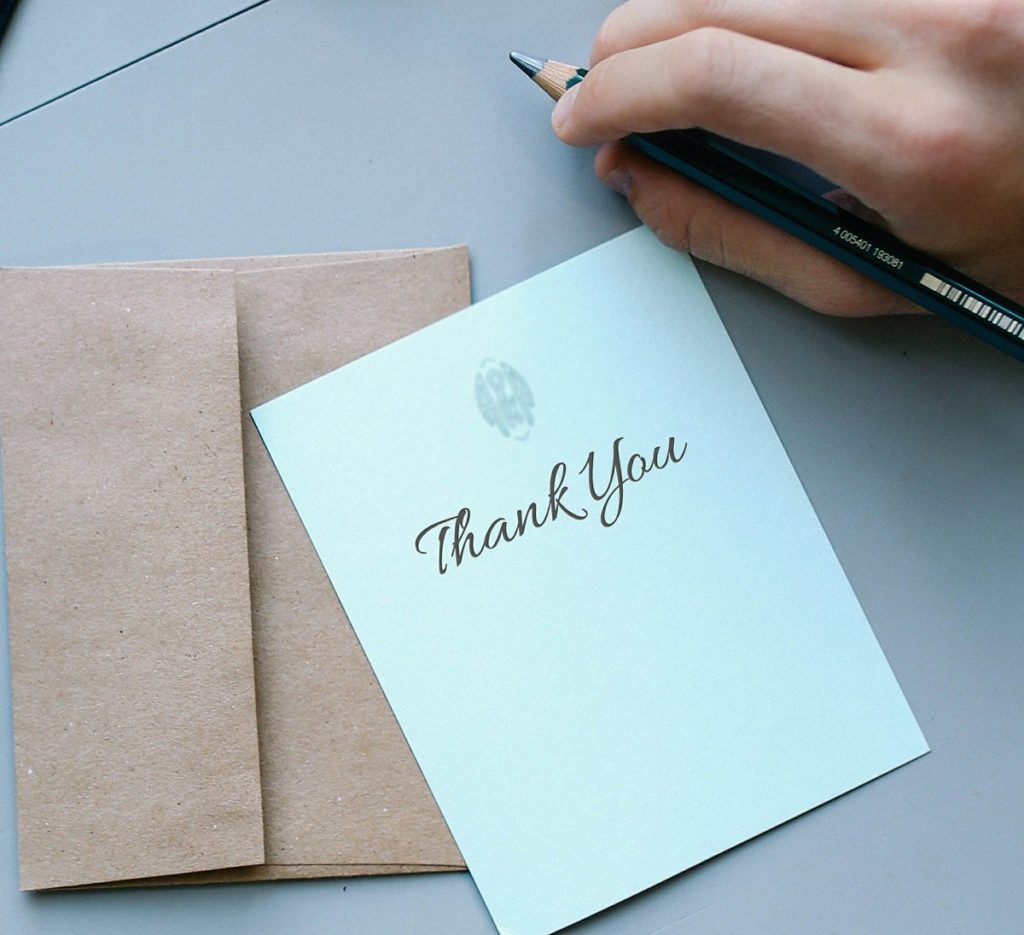 Say thank you with a personal note
Consider helping your child create a small booklet of things that he or she loves about their teacher. You could also write a personal note to the teacher detailing the things that he or she has done to help your child in class. If you could bring some of the other parents into the plan, you could create a touching collection of keepsakes that a teacher would treasure for a lifetime.
Surprise your teacher with a themed gift basket
Putting together a themed gift basket is easy and you can fill it with whatever your child's teacher likes. "I know plenty of teachers who would love a cute little themed basket of movie snack items like candies or popcorn that they could use on their next movie night at home," says Jennifer. Not only is this a thoughtful idea, but it's easy to make a few similar baskets to gift if your student has multiple teachers.