CARLE PLACE, NY – On Thursday, April 29th, 2016, 1-800-Flowers.com celebrated Take Our Daughters and Sons to Work Day at the corporate headquarters in Long Island. Every year 1-800-Flowers.com has an amazing time participating in Take Your Child to Work Day, to help teach today's youth about different employment opportunities.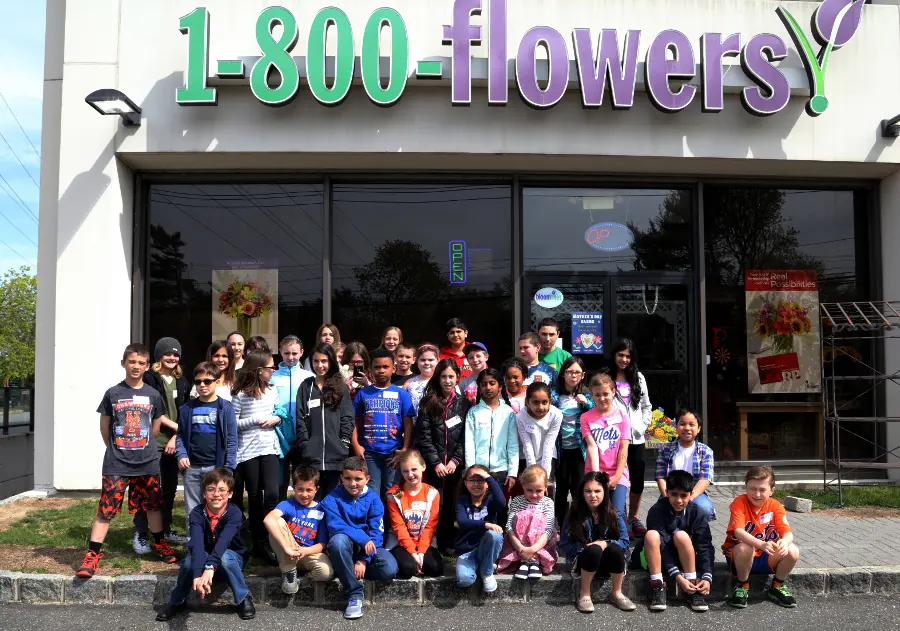 This year's Take Your Child to Work Day agenda was a "home run!" In addition to taking a tour to learn about different areas of our business from marketing to merchandising, our young guests also received hands-on decorating and design experience. From a floral design class with one of our top designers, to dipping strawberries in chocolate from one of our FruitBouquets.com experts, to creatively decorating Cheryl's cookies and popcorn balls, the kids had a lot of fun, while learning, too! As an added bonus, the children also got to meet a very special guest! But enough writing, we'll let the pictures do the talking to give you a "play-by-play" of this special day!
Decorating Chocolate Strawberries with FruitBouquets.com
The kids started out the day with a presentation about FruitBouquets.com. Talented Designer Diana taught the kids all of her tricks of the trade on how to dip the perfect chocolate covered strawberries! Within minutes, the kids were able to create (and eat :)) their own chocolate berries!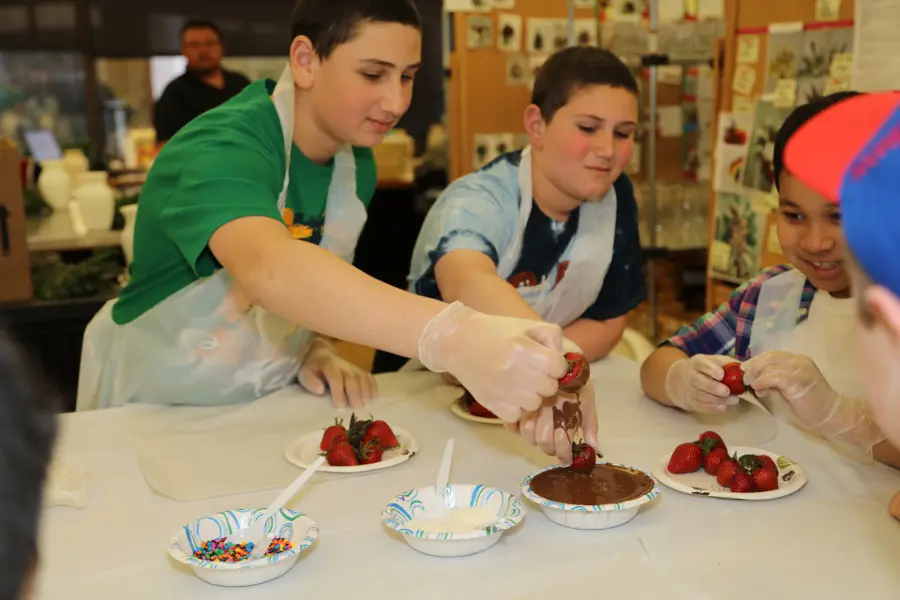 Flower Design 101
After learning about how FruitBouquets.com makes the perfect chocolate berry, the boys and girls embarked on their next class: flower design 101! Floral Designer & Teacher Phil DeVito taught the kids how to create beautiful Mother's Day flowers for their mom. After all, Mother's Day IS around the corner. Using a colorful fresh flower assortment with everything from yellow and purple daisies, to white monte casinos, the kids had a fun and educational time arranging flowers just like a pro!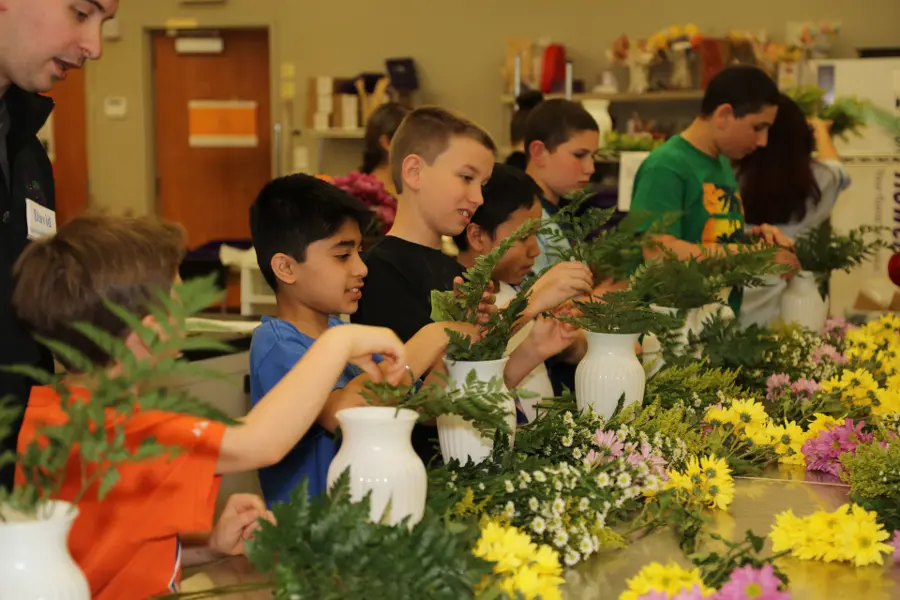 Creativity Never Tasted So Sweet with Cookie & Popcorn Ball Decorating
Next on the agenda was a fun-filled creative lesson of decorating cookies like our bakers at Cheryl's, and decorating popcorn balls from our friends at The Popcorn Factory. Jessica, Ryan and Josephine, in marketing for the Great Food Brands, stepped in to help lend their expertise! With a wide variety of toppings from candy corn to sprinkles and more, the kids started to let their creative juices flow to start decorating… while sneakily eating some snacks, too!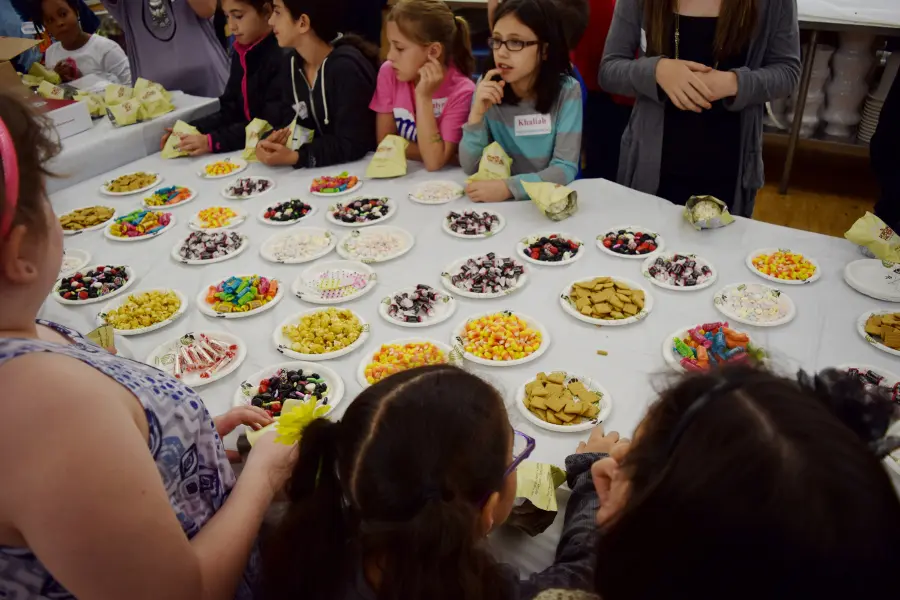 Hitting a "Home Run" with New York Mets Mascot, Mr. Met
Just before a pizza party lunch, the kids received a visit from a very special guest… Mr. Met! They even got a professional photo with the New York Mets baseball "celebrity!"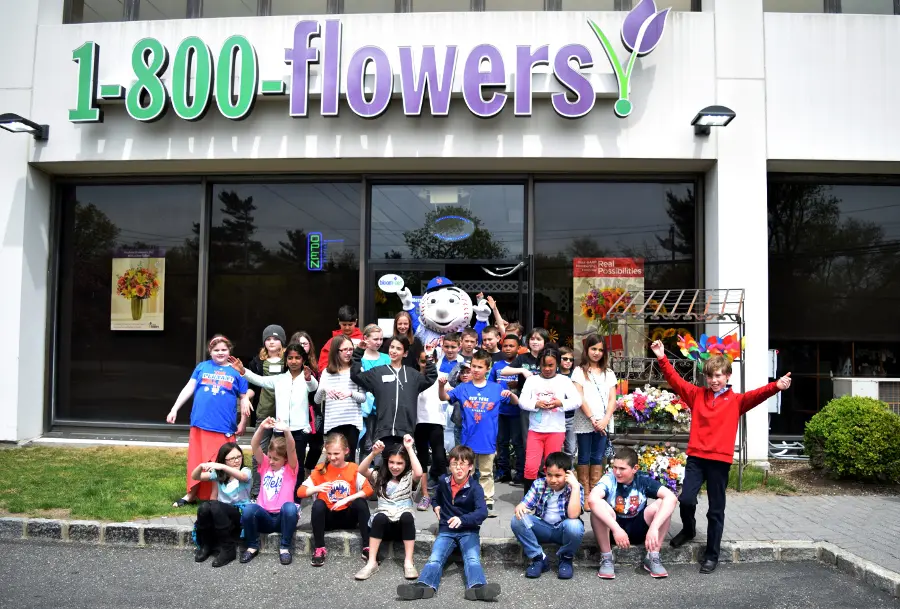 Some of the adult helpers got a little "star struck" and snuck in a photo with Mr. Met, too! 😉
The kids wrapped up the day with a tour through the 1-800-Flowers offices and returned to their parents with all of their crafts and snacks from the day!
This year, Take Our Daughters And Sons To Work® Day celebrated its 23rd anniversary as a national, public education program. The foundation takes a community-based approach that involves workplaces, schools, mentors, and parents, allowing children to connect school teachings with real-life careers.