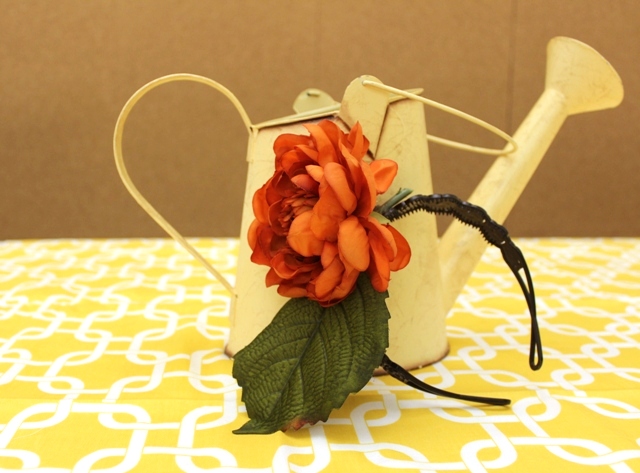 A brand-new school year is waiting to bloom, and you know what that means: Your little girl will want to look picture-perfect on her first day! A DIY flower headband is the perfect accessory for your straight-A student to express her individuality … and stand out as the best-dressed scholar of her class. Here's an easy step-by-step tutorial on how you can make one together.
Materials Needed for DIY Flower Headband
One silk flower
One thick plastic headband
Hot glue gun
Green yarn
Scissors
How to Make a DIY Flower Headband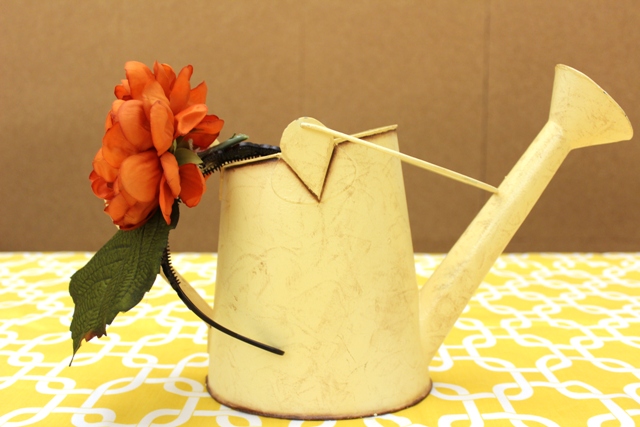 Let your daughter choose a silk flower in her favorite color, size and shape. Tell her to get creative and pick the one that best fits her beautiful personality.
Now it's time for you to help your little one with the tricky part. Depending on your daughter's age, the remaining steps may be too dangerous for her to do on her own, so let her watch while you do them. Using a pair of scissors, cut off the top of the silk flower from the stem, leaving about 1 ½ inches of the stem intact below the flower head. Snip one large leaf from the stem too.
Position the flower and leaf flat at the top of the headband, off-center and slightly tilted forward so the face of the flower points out toward you.
With a hot glue gun, carefully glue the flower and leaf to the headband. The glue gun is super-hot, so make sure your little one doesn't get her hands on it!
To make sure the flower and leaf are extra-secured on the headband, use green yarn to tie them onto the headband. Tie them at the stem directly underneath the flower petals so the yarn doesn't show when your daughter wears the headband.
Voila! A perfectly posh accessory to start off a successful and stylish new school year!
What kind of bloom would your daughter want to put on her back-to-school flower headband?