The care and handling of fresh flowers depends on how they are to be displayed. The three most common ways to display are: simple cut flowers; cut flowers in a vase; and an arrangement of cut flowers in floral foam.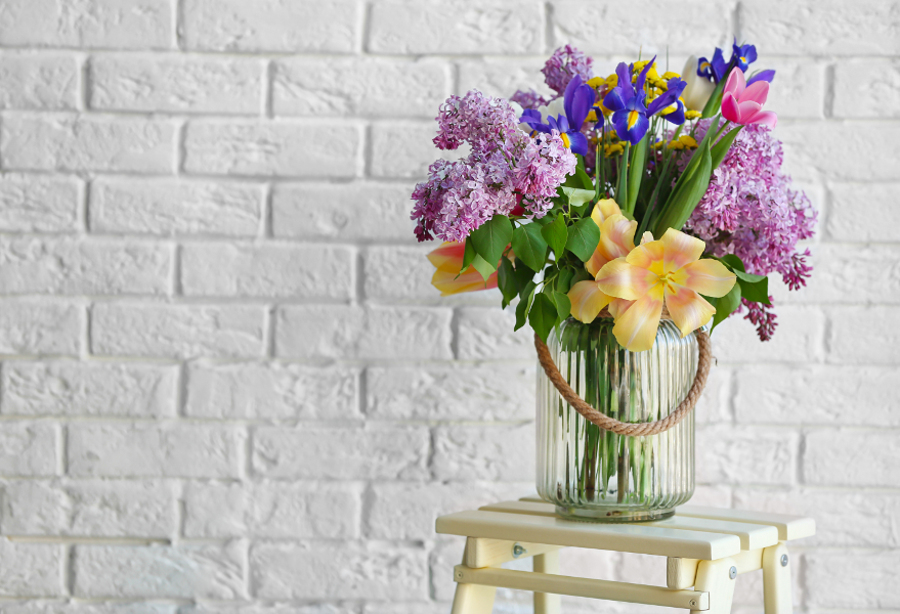 Fresh Cut Flowers Care
Let's start with cut flowers just purchased. Keep them out of extreme temperatures when bringing them home. Hopefully, the flowers you bought were properly processed along the way from the farm to you. If you're going to display your flowers in a vase, use  a vase that has been cleaned with soap and water, then rinsed with bleach. Re-cut all the flowers to your preferred length, removing any foliage that would be below the water line. Cutting at an angle or under running water is a matter of your preference; there's no proof that these methods make any difference.