Coming back for their second year at 1-800-Flowers.com are Liza Pititto, Winston Jiatu and Melissa Meehan. These returning interns share their experience and what they've learned so far in comparison to last year.
INTERNal Perspective: Liza Pititto
Online Marketing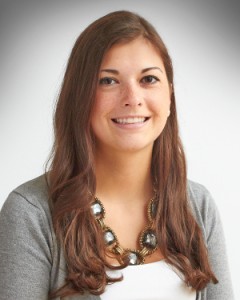 I interned at 1-800-Flowers.com last summer, so I was extremely excited when I received the news that I would be able to work for the company again this year. I felt that my first year in college would allow me contribute even more to the company. In fact, during my year at Cornell, I used the information I learned during my internship about search engine marketing and social media marketing on a regular basis. When I began my internship this summer, I was happy to jump into marketing at 1-800-Flowers.com. The high energy of the marketing department truly reflects the passion that exists throughout this company. There is not a single team member here who does not reflect ideals of compassion, kindness, and hard work. Even as an intern, team members would speak to me as an equal and would never hesitate to help me with a problem. When I didn't quite understand an assignment, my supervisor is always willing to set aside time to work with me and help me grasp the concept. I have learned the lingo of the search engine marketing (a bit harder than expected) and I understand what each term represented, how it was calculated, and what the implications were.
Already this summer, I was able to visit the Google offices in New York City with the search marketing team. This experience was absolutely amazing. I learned so much just by sitting in on meetings with the Google and 1-800-Flowers.com teams. I saw how the work we were doing on our side was affecting our position on a Google search page when consumers search words like "flowers," for example.
I am so proud to be interning once again at 1-800-Flowers.com. It is a privilege and I feel even luckier knowing that my internship is with a company that values learning and is willing to teach the interns instead of asking them to get coffee or file papers. I am so excited for what's in store for the interns this summer. If it is anything like last summer, I know it will be an absolutely amazing experience.
INTERNal Perspective: Melissa Meehan
Interactive Marketing – Gourmet Food and Gift Baskets Division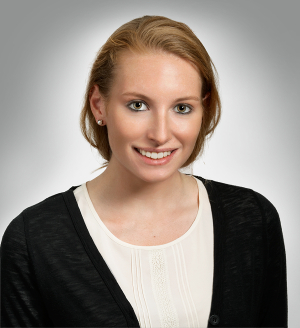 Working at 1-800-Flowers.com this past winter gave me a great incentive to return this summer. I interned in the Merchandising Department for Direct Plants, where I was exposed to various aspects of online marketing. Now that I have graduated from Marist College with a Communications degree and a minor in Business, I decided to take my career down the digital marketing route here at 1-800-Flowers.com!
I have returned to work for in the company's Gourmet Food and Gift Baskets division's Marketing team and hope to learn more about the online marketing industry. While much of what I am experiencing is new to me and could hardly be taught in a classroom or by a textbook, each day I learn more and more about how online digital marketing works and the different aspects that go into making 1-800-Flowers.com's online presence a successful and powerful one.
My manager, Neil, along with my two other managers are spending time with me each day teaching me not only how to run reports, but explaining to me why and how important they are to the Gourmet Food and Gift Baskets brands. I am also learning how to use new software/websites and analyze data. At times the amount of information can be overwhelming, but my team is so supportive and empowering that I am never afraid to ask questions. I am quickly adjusting and am confident that in time, I will make a positive difference at 1-800-Flowers.com!
INTERNal Perspective: Winston Jiatu
Online Marketing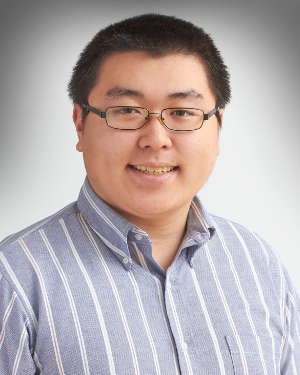 This summer, I was fortunate enough to join 1-800-Flowers.com for a second year. Because, I have a strong background in statistics and mathematics, last year I worked with Analytics and Decisions Services, and this year, I am working as a marketing intern for Online Marketing. It's great to finally utilize what I learned in school and my experiences last year for my internship this year. Working in a different department has been very eye-opening because it has shown me how vastly different two ends of an office could be and how my skills could be useful in both. I learned valuable and helpful skills, especially when working with the programs, "Statistical Analysis System" and "Structured Query Language."
As an actuarial science student at St. John's University, I am able to apply what I learned in probability and statistics to both my projects this year and last year.
Throughout the two years, I was able to see how much change occurred at 1-800-Flowers.com including the internship program. It has improved to incorporate the interns more into the company by encouraging us to participate in exciting events and projects. I am glad to be back as an intern at 1-800-Flowers.com again for another year.