Sunflowers are one of the most popular flowers, and for good reason. Their shape and bright yellow, orange & red petals are symbolic of the sun. Sunflowers symbolize radiant happiness and all things positive.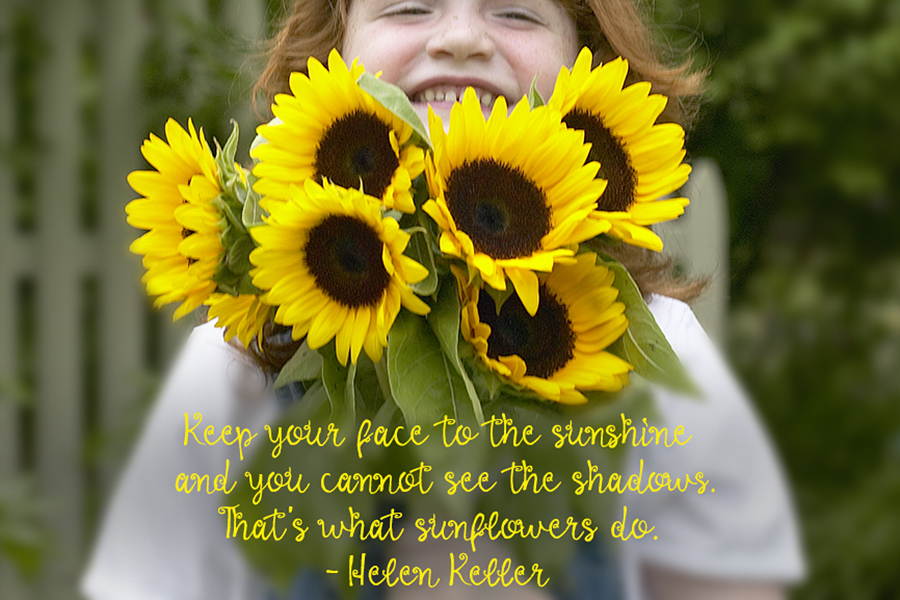 There are many different varieties of sunflowers and just as many ways to design and enjoy them. The topiary design is an easy way to display these cheerful blooms. And you can use this one design technique to create many different looks and styles, depending on the size and shape of the container and the sunflowers you use, whether you incorporate foliage and other floral varieties, as well as the accessories you add such as ribbon, raffia etc.
Here is a basic step-by-step for creating a sunflower topiary. The rest is up to you and your own creativity!
WHAT YOU'LL NEED:
Container (if the container isn't waterproof, you'll need to use a liner such as a plastic bag)
floral foam
sunflowers (I find that 6 stems makes a nice size topiary.)
waterproof tape
raffia or ribbon
moss