I'm a doer, a creator, a lover of learning!  So, I think having an activity planned for your Galentine's party is a must.  You can have someone come and teach a class or you can set up an online class.  You can also take it as serious as you want or just have fun with it.
One of my passions is hand lettering, so I planned chalk lettering activities, as well as a bounce lettering online tutorial.
Chalk Lettering
I incorporated chalk lettering into my party décor, which provided lots of inspiration for my guests!  And, once again, I turned to Leslie Knope's own words for inspiration!!  I used an oversized glass canister with chalkboard label to display this fresh and fabulous arrangement of sunflowers, free spirit roses, asters, and tulips.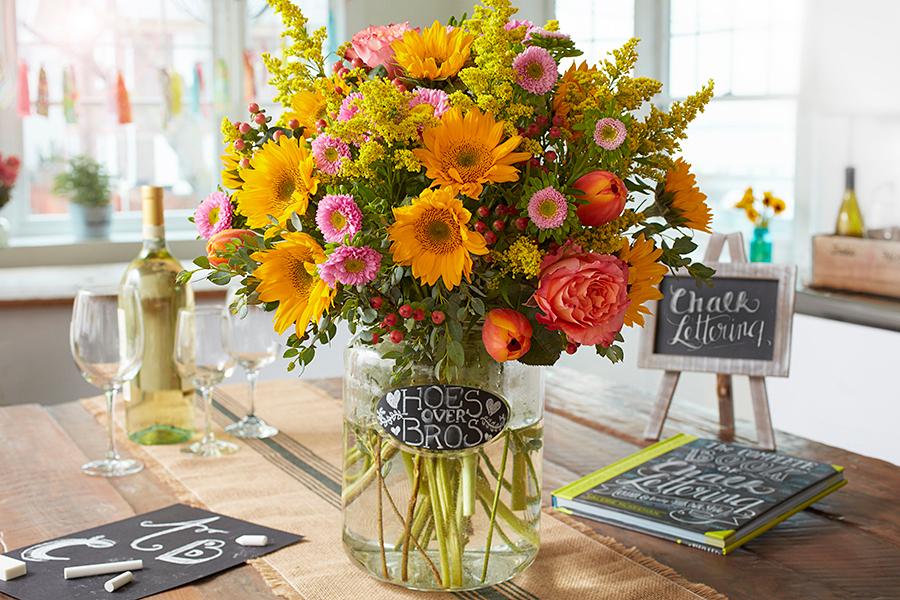 Continue Reading…