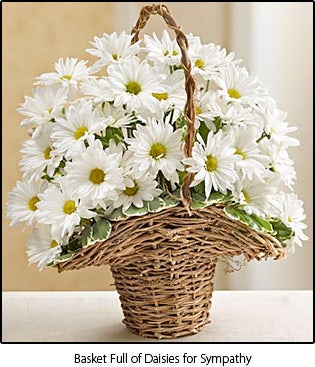 Ask Lynn
By Lynn Isenberg
Dear Lynn,

My seven year old daughter's yellow parakeet named Pocket died. My daughter is distraught. What can I do to help heal her grief?

Signed, Bird Blues
Dear Bird Blues,
Create an end of life celebration ritual for Pocket. Discuss the details of the ceremony and burial with your daughter. Whether it's a private ceremony or one for the family, be sure to include your daughter in all the conversations. Brainstorm together on what the two of you can do to celebrate Pocket's life. Perhaps you can play some recordings of parakeets or invite family members to share their memories and stories about Pocket. You could help your daughter write a eulogy or poem in memory of Pocket, or take a trip to the place where she first met Pocket. Talk about the joy that Pocket brought to your daughter and take the time to honor those gifts.
Yours, Lynn Isenberg
---
Dear Lynn,

My 87 year old husband loves jazz. He is a member of the local Jazz Society and often shows up at events with a suitcase of music. He does this so often that many hosts simply wait for his arrival rather than hire a local band or DJ. My husband is now in hospice with little time left on this earth, and I find myself preparing for his funeral. I want to play his favorite songs on loudspeakers at the service, including Duke Ellington as his casket is rolled down the aisle, but I'm afraid our local funeral director who believes that anything but church music is undignified will object or that I may offend people. What shall I do? And what else can I do to honor him?

Signed, Jazzy Wife
Dear Jazzy Wife,
By all means celebrate the life of your beloved husband. I can't imagine any funeral director objecting to your wishes. Remember, funeral directors, on the whole, are some of the most compassionate people you will ever meet. Their job is to help you with the final arrangements.And, as with anything in life, don't let others dictate your wishes. I'm sure they will go out of their way to accommodate you. Arrange a time to meet, perhaps at the hospice, and clearly explain your wishes. As for other ways to honor your husband, you could hire a videographer to videotape him talking about his passion for jazz and sharing some parting words which you could play at the funeral as well. Perhaps you could pass out his favorite CDs with his name on them as remembrance gifts. You may want to also have a trumpet or saxophone player present to perform his favorite tunes. Or you could have the local Jazz Society play some tunes. Any or all of these options should create a wonderful and memorable service in honor of your husband. If your husband is well enough, you might consider having a "living funeral" so he can fully appreciate the moment.
To Life, Lynn Isenberg
---
To Lynn,

I want to arrange the seating at my father's funeral so everyone feels comfortable. My relatives are very sensitive as to their placement. How do I make everyone feel equally important?

Signed, Seating for Equality
Dear Seating for Equality,
Create "seating in the round." This way you do away with any sense of hierarchy. Just make sure those who are speaking about your father remember to turn around and face everyone. Your local funeral director should be able to accommodate you.
Lynn