Many of my most precious childhood memories are filled with moments spent with my grandmother. My four sisters and I called her Granny. She and my grandfather moved into our home when we were very young. When we were little children Granny helped my mom tuck us in at night, she told us stories, she sang to us and was always somehow available to play dolls with us. If my sisters and I wanted a bowl of ice cream, we went directly to Granny who always thought it was just the right time for a treat.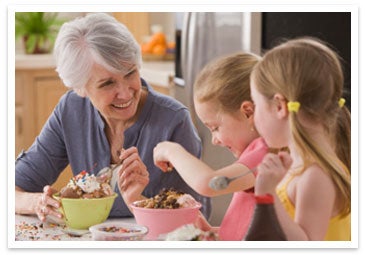 As my sisters and I grew up, Granny kept pace. She learned to drive at the young age of sixty five so she could cart us around to friends houses, take us shopping at the mall, run books to school that we had forgotten and take us on long rides on Sunday afternoons to get some ice cream! My sister and I adored Granny. She was a huge part of our upbringing and of our life. She smelled like a flower because of the of White Shoulders powder she used. She wore cotton housecoats, as she called them. Each dress was a beautiful cotton pattern of pastel flowers, stripes or polka dots.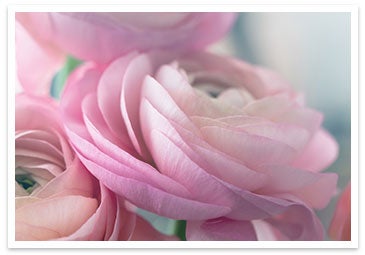 As my sisters and I grew up, Granny was always there. She was there for our first boyfriends, our weddings and when our children were born. She showered her grandchildren with the same kind of love she showed each of us.
Granny had a dream to live to be one hundred years old. On the year she turned ninety- nine she began to slow up and slow down. As she put it, "I simply ran out of steam." She passed away gently and peacefully in her sleep a few months shy of turning one hundred years old. Over the next few months we packed her housecoats in a box, gave her grandchildren little knick-knacks she collected and thought about her a lot. I was given the box of clothing with the intention of someday making something from them.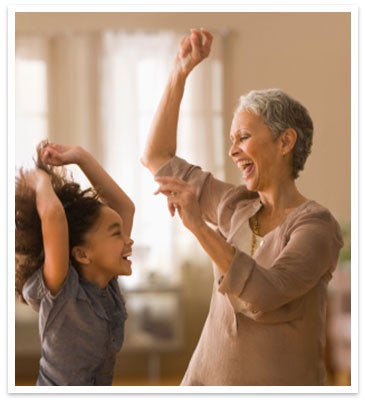 In the year my mom was about to turn eighty, Granny had been gone for ten years. My sisters and I decided to surprise my mom with a weekend get-away. We rented a little house on the Chesapeake Bay and we all gathered there to celebrate her. But we all missed Granny and our hearts felt sad not to have her with us.
I remembered the box of fabric housecoats and decided to make a gift for my mom and each sister. Carefully I cut hearts from each dress and sewed a pocket on the front of each. I sewed two hearts together and made heart pillows about eight inches in size. I bought a box of White Shoulder powder and with the powder puff I dusted each heart with it. Each heart smelled just like Granny. I then found six photos of Granny and placed one in the pocket on each heart. I wrapped each heart in brown paper and tied it with a string.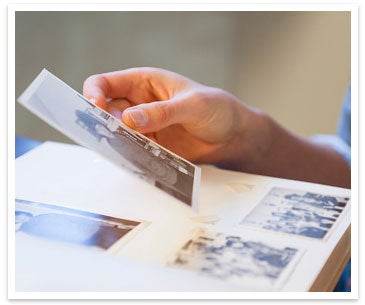 On the night we celebrated mom's birthday we all missed Granny. That night, I gave each sister and my mom the package. When they opened them the room smelled like Granny and we all felt like she was with us.
These messages from the heart were not only a gift to mom but to my sisters as well. Everyone loved them and we each had lots of fun remembered the fabric and the clothing the heart was made from. These little hearts were one of the most meaningful gifts I have ever made or given.
Artful ways to remember someone who has passed:
Send a card that simply says, "I'm thinking of you."
Type up a recipe card that shares all the details for making a special dish beloved by the person who has passed.
Sew a quilt from the clothing of the person who has passed.
Plant a garden with flowers that your loved one loved.
Fill a vase with flowers your loved one loved and keep on your desk each week.
Play the music your loved one loved.
And remember that your loved one has passed but your memories will always stay in your heart to cherish.