Transform your yard into the ultimate woodland adventure.
Who says you need to load up an RV or head to a remote spot to get the full camping experience? Make your backyard feel like the Great Outdoors with these fun camping ideas and inspirations.
Set Up a DIY Tent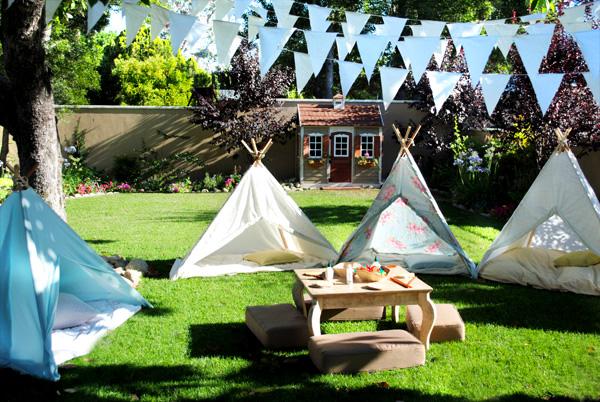 Not everything needs to be cooked on the highest flame. If you are cooking a well-done burger, turn the heat down. Slower cooking allows for the meat to cook without creating an over charred burger crust.
2. Make a Fire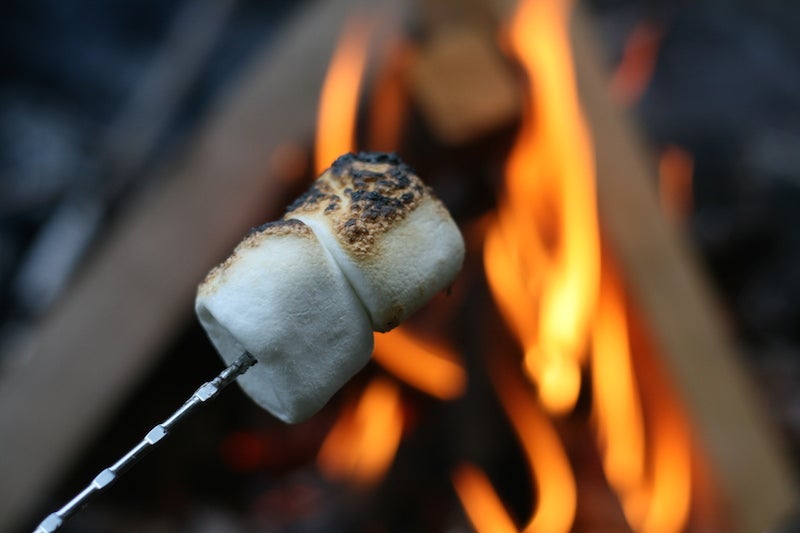 You can't have a camp without a campfire. If you have a safe space to do it (far away from the tents is a good place to start), or have your own fire pit, grab some kindling and light a small fire for toasting marshmallows and telling ghost stories. Be sure to carefully monitor the blaze, and have buckets of water or a hose nearby to put out the fire at the end of the night.
3. Personalize Your Skewers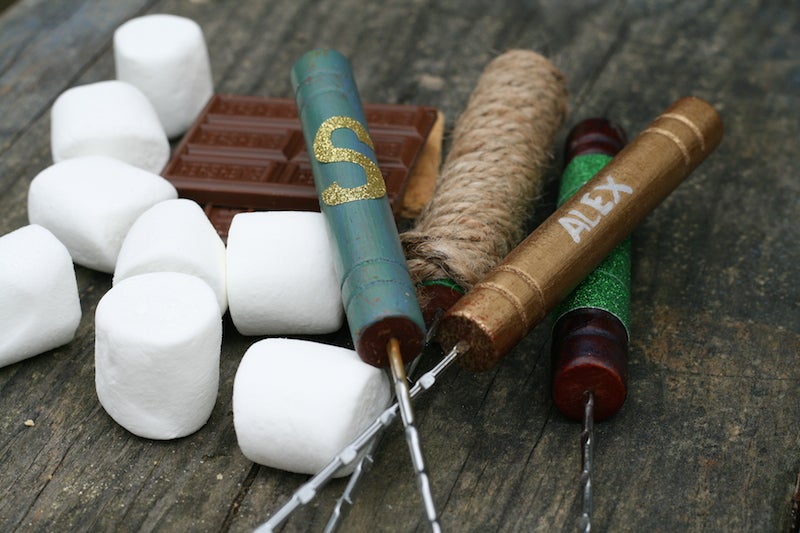 Anybody can toast marshmallows and hot dogs on a plain stick or BBQ skewer; cooking up your favorite campfire treats on a personalized stick is just cooler, and prevents your kiddos from fighting over skewers. Take a wood handled­skewer, and decorate it with stickers, paint and glitter; it's a fun craft the kids can do to keep them busy during the day!
4. Assemble Tasty S'Mores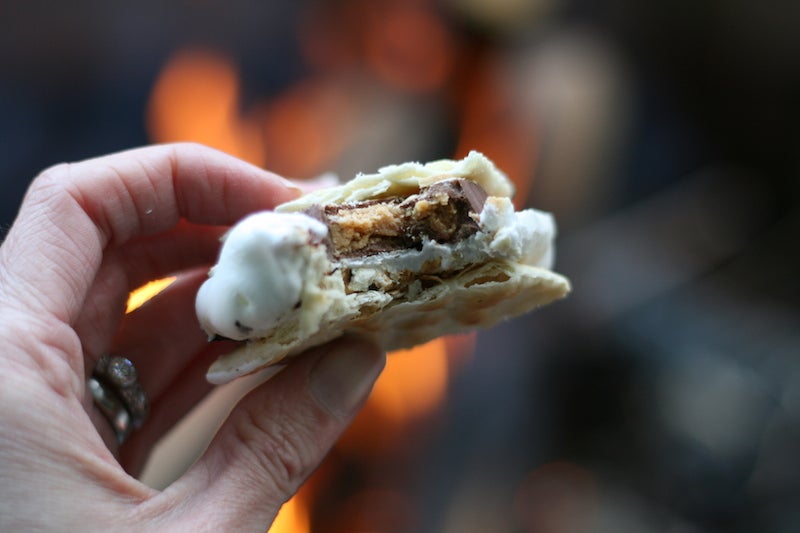 With a fire already blazing, toast marshmallows to sandwich in between chocolate squares and graham crackers for a classic s'more. Want to take your s'more recipe to the next level? Try using a peanut butter cup instead of a chocolate bar, or grilling up some fruit to add to the mix. The more variety you have in your s'more toppings, the more fun and memorable your campfire dessert will be!