This Mother's Day, go beyond the traditional bouquet of roses and wow Mom with an arrangement inspired by this year's hottest flowers and trends. Whether your Mom spends her day in the garden or dedicates her time to making sure she looks prim and proper, these creative Mother's Day gift ideas are sure to offer the perfect gift choice for your one-of-a-kind Mom.
Popular Mother's Day Flowers
Roses are always a sure thing, but if you're looking for something a bit different this year, why not opt for one of the other radiant and fresh popular Mother's Day flowers ?
Tulips
Stunningly simple and found in a variety of brilliant colors, tulips are a clear winner when it comes to flower choice. Choose from arrangements ranging from traditional to modern, colorful to monochromatic, or bulb form to fully bloomed!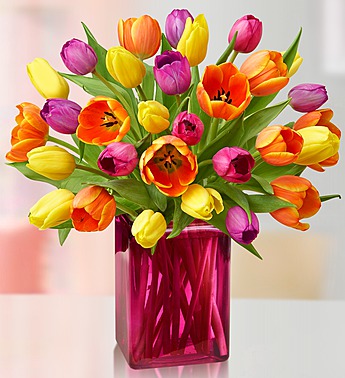 Lilies
From Stargazer to Peruvian, there's no flower more renowned and versatile than the Lily. Their unique shape will add a breath of freshness to Mom's living space and look beautiful paired with almost any other flower.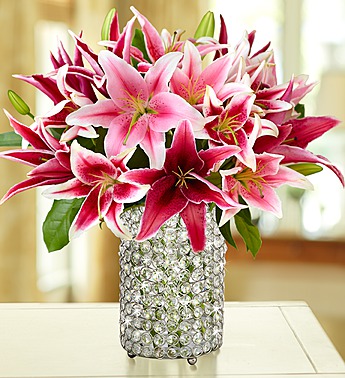 Daisies
If you want to send a flower arrangement that's sure to make Mom smile, consider a bouquet of daisies! Keep in minding when choosing between Gerbera daises and daisy poms, Gerberas typically require a more frequent stem trimming than the poms to prolong life span.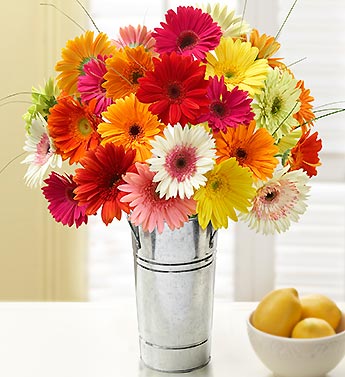 Hydrangeas
Though not the typical flowering plant, hydrangeas are becoming steadily more popular and can be found a variety of colors – from beautiful pastels to bold, bright hues that are sure to wow.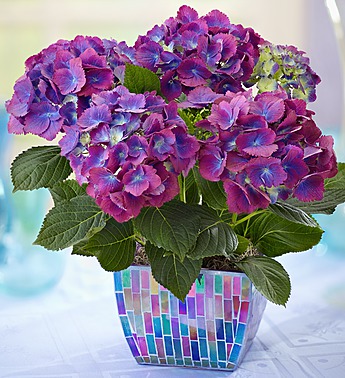 Irises
According to Greek Mythology, Iris it the Goddess of the Rainbow, a clear indicator of how vibrant and beautiful the flower truly is!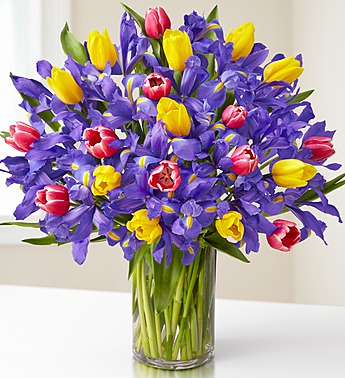 Latest Mother's Day Trends
Color Trends
Pantone's Color of the Year: Radiant Orchid:
For the fashion-forward Mom, take some inspiration from this year's color of the year and choose something from our stunning orchid collection.
Modern and Monochromatic:
If Mom prefers modern and sophisticated to whimsical, send her an arrangement full of fresh blooms in varying shades of the same color like our Pink Lemonade Bouquet or yellow Pitcher of Sunshine.
Lively & Loud Neon:
Say it loud – with color! If Mom has an eclectic personality, send her a vibrant bouquet to match!
Keep it Cool with Complementary Colors:
The pairing of complimentary colors such as purple and yellow can make for an amazingly stunning arrangement.
Reusable Gifts
With the ever-growing popularity of reusing and up cycling, sending a gift with a reusable accessory or vase is sure to wow! While many beautiful bouquets come in traditional vases, look out for bouquets arranged in pitchers, teapots, or even tote bags!