The series "Celebration Inspiration" is all about bringing you top-notch advice and creative ideas to make the most of life's special moments. In this article, we look at how to set the mood with spooky and fun Halloween party decorations.
The leaves are falling, the air is cooling, and your favorite horror flicks are playing on repeat. It's officially fall! This exciting change of seasons also means one of our favorite holidays is quickly approaching: Halloween. For the big night, you're not the only one who gets to dress up — decorate the home with holiday-themed details. Warning: a menacing vampire or werewolf may want to crash in on the fun.
What Halloween decorations best create the mood?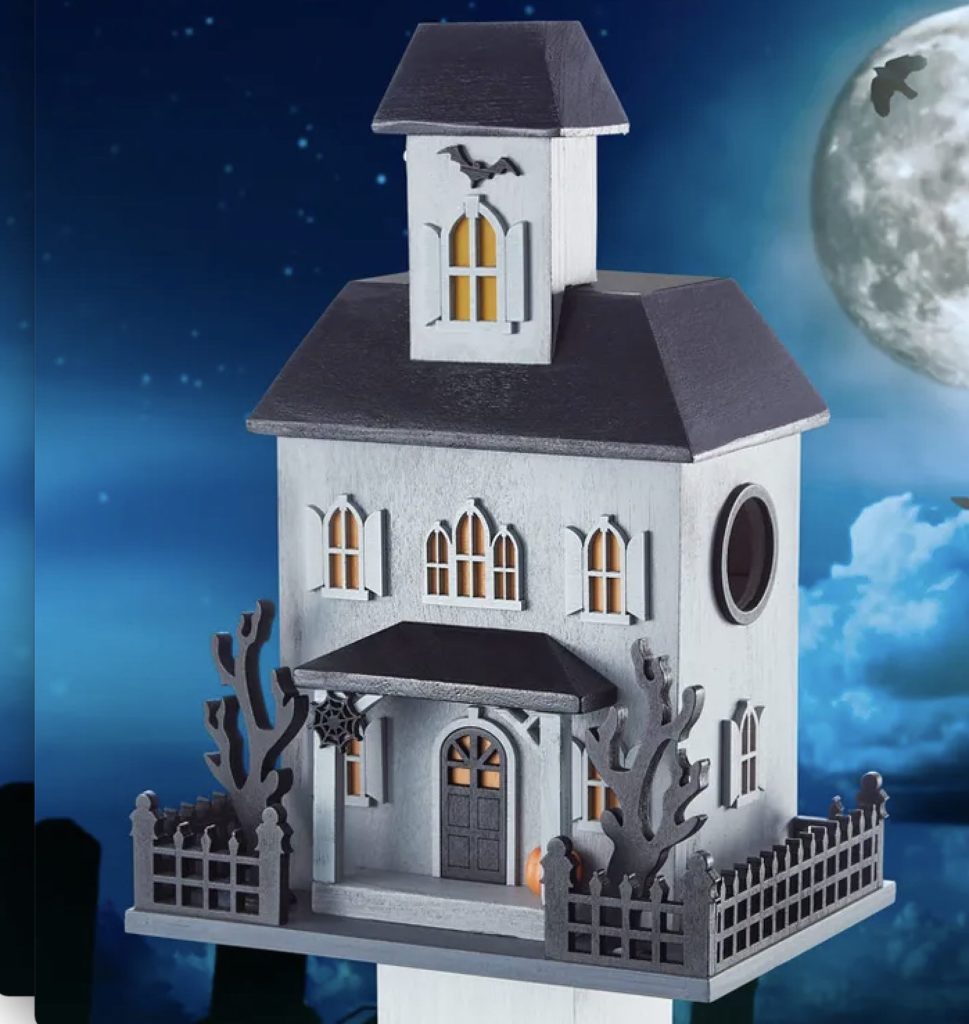 Setting the table
What's better than trick-or-treating? Celebrating around the table! Begin by placing a black tablecloth on top of the table, layer a purple or orange runner along the middle, and strewn with spider webs, bandages, plastic orange spiders, and Halloween confetti.
Further set the mood with a set of flickering flameless candles. And no need to banish your mums, outdoor flowers, and even haunted house-themed birdhouse to the outdoors, they will bring a natural and eye-catching touch to the setting. And don't forget the carved pumpkins!
What are the best foods for a Halloween-themed party?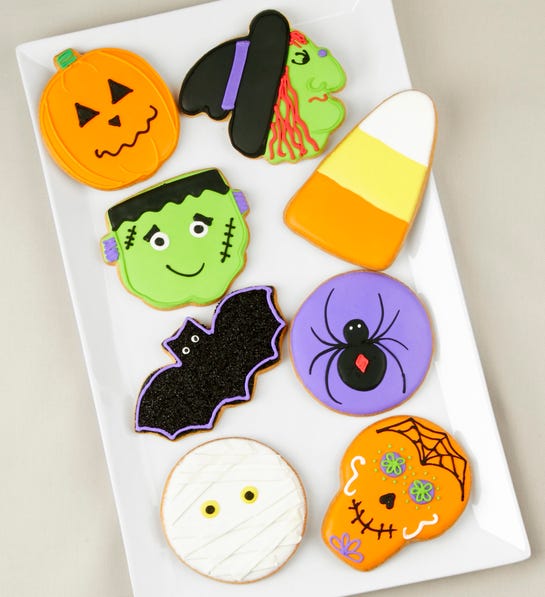 Members of the Suicide Squad may look out of place mingling with the ladies of Bridgerton, but everyone will have a taste for Haunted Halloween Artisan Iced Cookies, which bring a colorful touch to the tablescape that will rival the costumes. Other tasty treats that give added flavor are the Halloween Deluxe Rice Krispies Treat Set, Artisan Truffles, and Candy Crate. You can even kill two bats, err birds, with one stone by including a Cut-Out Cookie Decorating Kit.
Bar cart of boos
Create a space for sips that will cause a stir in the night. Mad scientist or bartender? You choose! Transform your everyday bar cart by adding black roses, skulls, holiday glasses, and, of course, plenty of boos.
Other Halloween decoration ideas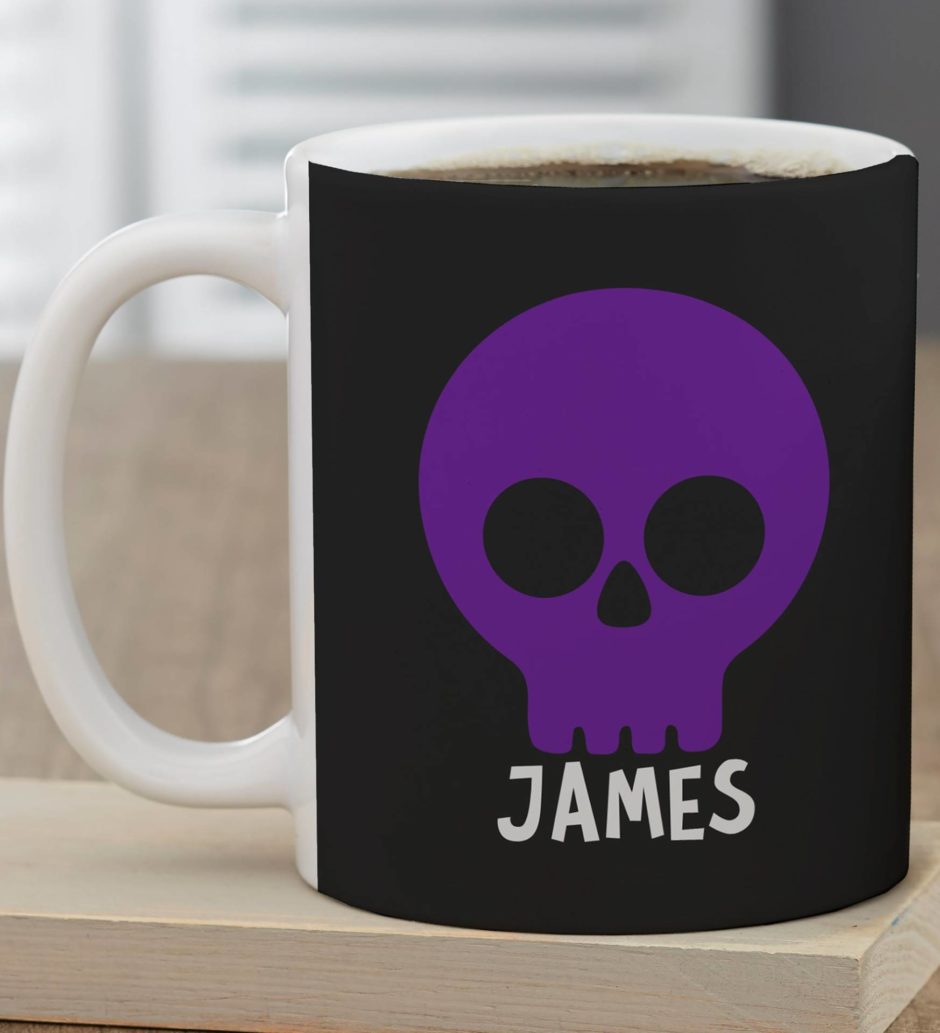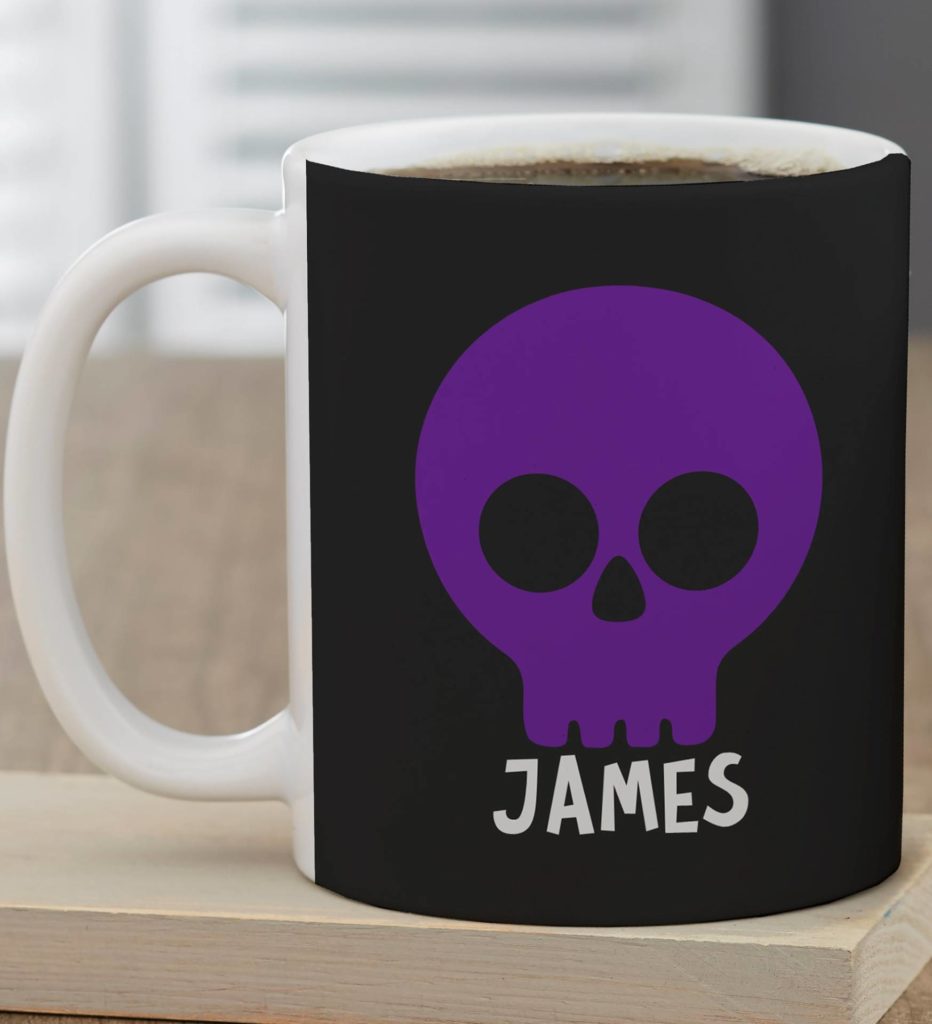 Mystical mugs
Pick your poison each morning and afternoon with a menacing mug. Switch over your ordinary coffee mugs to seasonal orange, black, and white ones — bonus points for all pumpkin-flavored drinks.
Dripping candles
Set the mood with some eerie dripping candles like this Pyropet. Fraidy cats beware, what appears to be a waxen decorative feline melts into a skeleton's pet that will guarantee scares. Adorn the dining table, end tables, or anywhere you please with accessories that burn for attention.
More treats than tricks
To top it all off, treat your home to Halloween flowers and gifts to get everyone in the spooky spirit! Shop our Halloween collection to find sweet treats for every ghost and ghoul!
---