It's not exactly hard to find wreaths gracing doors throughout the spring, summer, and fall, but wreaths are at their most popular in the winter. While it may just seem like a coincidence, wreaths actually hold great religious and spiritual meaning, which is why they're so admired and used during the Christmas season.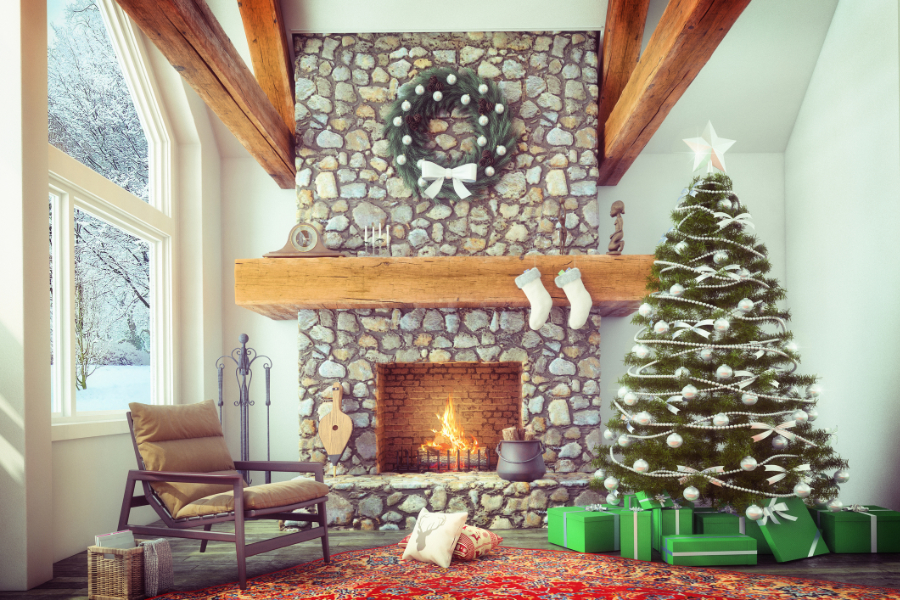 For many Christians, wreaths are so much more than a decorative accessory. Though there's no one definitive explanation for why we hang wreaths, a few theories have become popular over the years.
Jesus Christ's Sacrifice
Most traditional Christmas wreaths consist of two materials — evergreen leaves and red berries. These two materials are said to represent everlasting life and the blood of Jesus. By hanging a wreath prominently on their front door or windows, some Christians view this as a symbolic invitation for Jesus to enter their home.
Victory and Survival
Another possible explanation for why we hang wreaths at Christmas is because they represent victory. Back in Ancient Rome, citizens would hang wreaths on their doors after they won a prestigious battle or war.
The Never-Ending Circle of Life
Many people believe it's no coincidence that wreaths are circular. To some, wreaths represent the never-ending circle of life and Jesus' eternity. And because evergreen can survive throughout all four seasons, it also symbolizes eternal life.
Easy-to-Make Gifts
Another, more cheerful, explanation for wreaths' popularity during the Christmas season is that they were an inexpensive gift everyone could afford to make and give to one another.
Unique Places to Hang a Wreath
Front doors may be the most common place to find a wreath hanging, but they're by no means the only place. In addition to their religious and personal significance, wreaths also add a fun pop of color to a home. This winter, hang a wreath:
Above your fireplace.
Horizontally from the ceiling, like a chandelier.
On a mirror.
In your entryway.
Inside a large picture frame.
From the top of a bookshelf.
Along the inside wall of a bookshelf.