All of our sunflowers are grown & hand-selected on premier floral farms. We're proud to partner with these trusted growers, who help us deliver the highest-quality flowers to you and the people you care about most.

Alfred P.,
VP of Merchandising
4 Common Types of Sunflowers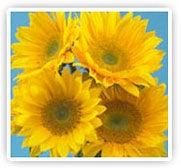 Sunbeam Sunflower:
Known for its yellow/green center; comes in red, orange and green.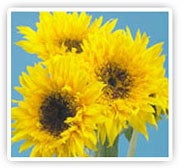 Sunsplash Sunflower:
This bright red sunflower has the most petals of any variety and a unique look all its own.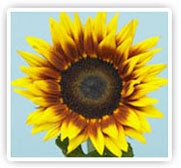 Mahogany Sunflower:
A Fall favorite, this two-toned sunflower is distinguished by the dark red ring around its traditional center disk.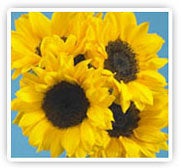 Traditional Sunflower:
The most common of all sunflowers; available year-round.